Southern exposure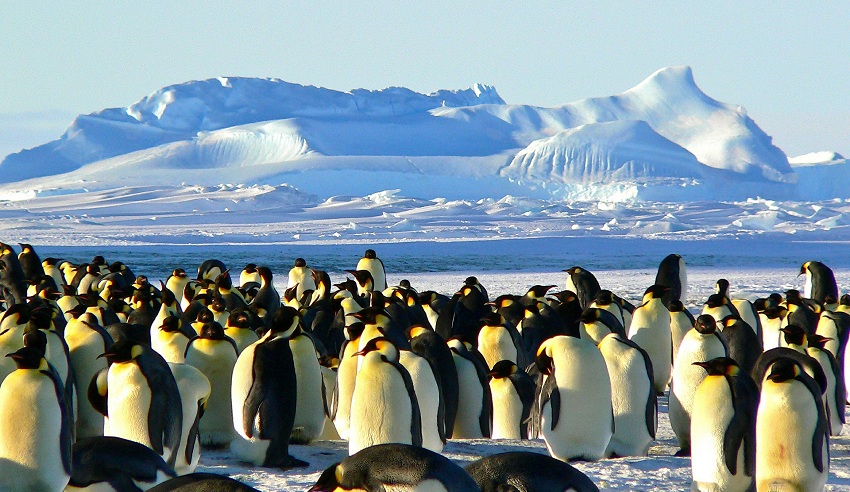 Despite it being the coldest and most inhospitable place on earth, there is a niche community that specialises in Antarctic law.
Australia's southern neighbour is a harsh and sparsely populated expanse, protected from the outside world for thousands of years by its sheer isolation and unforgiving climate.
For many people, Antarctica takes up a term or so of their schooling and is then largely forgotten. Names like Shackleton, Mawson and Scott of the Antarctic are associated with bold – and often deadly – expeditions in sub-zero temperatures, as people ventured into one of the last unexplored parts of the world.
But a lot has happened in Antarctica since this golden age of exploration around the turn of the century.
An international system of governance developed as various nations staked their claims to parts of the southernmost continent. Scientific research flourished under the Antarctic Treaty System, and more recently tourism has begun to increase.
Although there is little business activity in the region, there is a small community of lawyers and legal academics who specialise in Antarctic law and policy.
Hot property
As exploration shed a light on the mysterious Antarctic landscape in the first half of the 20th century, countries began to make competing claims for slices of the continent.
This culminated in the signing of the Antarctic Treaty in 1959, which laid the foundation for the development of an international governance system.
There were 12 original signatory nations to the treaty, of which seven had land claims: Australia, Argentina, Chile, France, New Zealand, Norway and the UK. Australia has the largest claim, covering approximately 42 per cent of Antarctica.
Dr Jeff McGee, a senior lecturer in climate change, marine and Antarctic law at the University of Tasmania, tells Lawyers Weekly the treaty system sets aside territorial squabbles in the interest of the peaceful, scientific use of Antarctica.
"What that treaty in 1959 did was to effectively diffuse conflict over these territorial claims, particularly over on the west Antarctic side, which is over towards South America," Dr McGee says.
"The territorial claims over there are actually quite contested between the UK and Chile and Argentina and some of their claims overlap, and were a source of quite significant political conflict in that period leading up to the Antarctic treaty.
"So the Antarctic treaty very cleverly has a provision in it which effectively sets aside those territorial claim conflicts in such a way that the countries don't abandon their claims.
The treaty effectively froze the seven claims as of 1961, when it came into effect. This means that no country can assert, support or deny a claim to territorial sovereignty in Antarctica for the life of the treaty, which is indefinite.
"The way that the treaty sees the continent being used is very much around scientific research," Dr McGee says.
"It's a place of science and a place of developing scientific knowledge, and also a place where there's no conflict."
Law on ice
Due to the international nature of its governance, the main opportunities for lawyers to get involved in Antarctic law are through public policy roles and academia.
"If you've got a real passion for polar issues, whether it be Arctic or Antarctic, the main place where most of the work happens is actually in foreign affairs ministries and other government departments in Antarctic treaty parties," says Dr Tim Stephens, a professor of international law at the University of Sydney and an expert in Antarctic law.
"So if you really love Antarctic law, you'd want to try and get a job within the Department of Foreign Affairs and Trade in Canberra, or the Office of International Law in the Attorney-General's Department. If you're a private practitioner, you'd probably want to work in a firm that does a lot of environmental work.
"It is a very niche area and probably even in a government department, most of the Antarctic people actually only do the Antarctic stuff as a small fraction of their general workload."
Baker McKenzie Sydney partner Martijn Wilder AM, who leads the firm's global environmental markets and climate change practice, got into Antarctic law through an interest in climate change.
"I started off doing quite a bit of work on Antarctic conservation when I was at university," he says.
"I then wrote a thesis, which became a book, on the economic history of Antarctica.
"As a climate lawyer, obviously what goes on in Antarctica is very important in terms of monitoring the global impacts of climate change and seeing all the ice sheets melting, and that then reinforces the need for action on climate change and the need for further legislation at a more generic, global level.
"But that's a little bit different to giving advice on a day-to-day basis on activity in Antarctica, because that just doesn't really come up as much."
While there is little private enterprise in Antarctica to generate legal work, tourism operators have become a fixture in the region.
"Tourism is a huge business now in Antarctica, especially on the Antarctic peninsula, and actually that's where a lot of legal work happens," Dr Stephens says.
"The various crews and tourism companies operating down there, they would inevitably need a lot of legal advice from lawyers in various parts of the world about how to engage in that sort of activity in a way that complies with both international law and domestic law. 
"[These issues] will range from things like rules relating to safe navigation, safe shipping, pollution control, and then through to laws relating to how you actually operate in Antarctica."
On the horizon
While the Antarctic treaty regime means the continent is secure in terms of territorial claims, the main threat it faces now is climate change.
Dr McGee says it will be interesting to see how Antarctic law interacts with international climate change legislation, as the treaty regime is not developed to protect Antarctica from global threats.
"The real challenges for the Antarctic treaty system lie with issues that are outside of Antarctica," he says.
"Particularly around climate change, because if you look at some of the projections at the Intergovernmental Panel on Climate Change in terms of warming and loss of ice sheets, these wider global issues are now intersecting with the Antarctic landscape.
"The threats to the Antarctic Treaty System are now coming more from issues that are outside what it was set up to do.
"This system was set up to manage territorial claims, peaceful use, scientific knowledge generation in the Antarctic continent and the ocean around it, with the idea that the major changes were going to be driven from activity in those areas, whereas now the major biophysical drivers are arguably things that are happening on a wider global scale that are impacting on that area.
"So that's the challenge: how [can it] deal with the negative impacts of these wider global changes and interact more with these wider governance regimes around climate change?"
Dr Stephens says the threat of climate change to Antarctica could precipitate a "flurry of new law-making" relating to the continent over the coming decades. He adds that Antarctica also faces its own regulatory challenges, particularly in terms of bioprospecting.
"Governments and even some private companies are actively looking for organisms in the Antarctic environment and seeing what kind of applications they might have, say, in the biotech or pharmaceutical industries, and there's very little regulation of that activity at the moment," he says.
"So if you discover a new organism in Australia's Antarctic territory and it nets you millions of dollars in royalties, if you are able to patent it, do you need to share any of the benefits you get from that with the Australian government?
"[This] is where there might be some commercial law interest for a patent attorney or [a lawyer] working in a firm looking at intellectual property."
Another emerging regulatory challenge is drones, Dr Stephens says.
"Drones are now heavily regulated by the Civil Aviation Authority in Australia, but in Antarctica there's very little regulation of that kind of activity," he says.
"They're used increasingly for scientific research and more generally aviation is becoming a problem, because quite a few aircraft are travelling to Antarctica, and how do we regulate that effectively?
"New technologies require new regulation and the Antarctic treaty regime is really only just coming to grips very slowly with it."