Submissions open for this year's 30 Under 30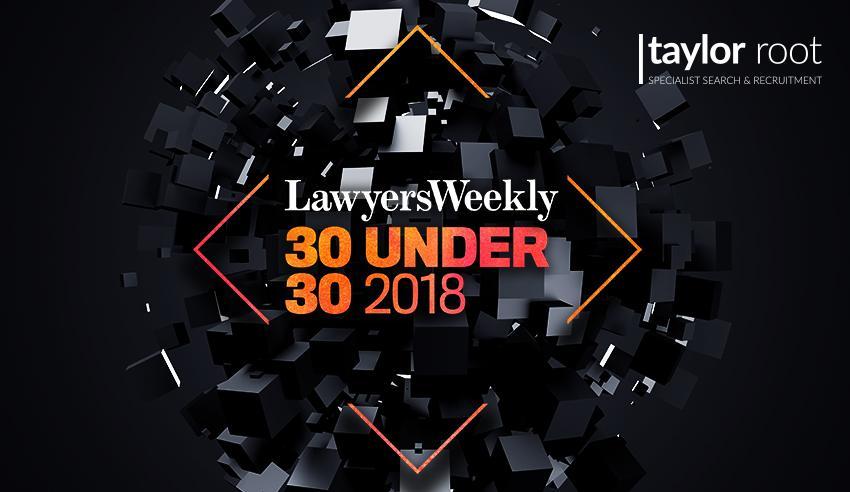 Lawyers Weekly, in partnership with Taylor Root, is pleased to announce that submissions are officially open for this year's 30 Under 30.
Now in its sixth year, the Lawyers Weekly 30 Under 30, partnered by Taylor Root, recognises the best young lawyers in Australia who have demonstrated excellence within their specific practice areas.
The event is an opportunity to celebrate the young guns who are going above and beyond for clients and their firm/organisation, highlighting a passion for the law and dedication to personal advancement.
This year's 30 Under 30 will recognise two lawyers each across 15 categories:
Banking and Finance
Commercial
Construction and Real Estate
Corporate Counsel
Dispute Resolution
Family
Government
Insurance
Intellectual Property
Mergers and Acquisitions
Pro Bono
Projects, Energy and Resources
Taxation
Technology, Media and Telecommunications
Workplace Relations, Employment and Safety
The 2018 Lawyers Weekly 30 Under 30 will be held at the Hyatt Regency, Sydney on 18 May 2018.
Submissions close Friday, 9 March 2018.
To lodge a submission, click here.
To find out more about the event, click here.