Exclusive: Founding principals set sail for long-standing Aus firm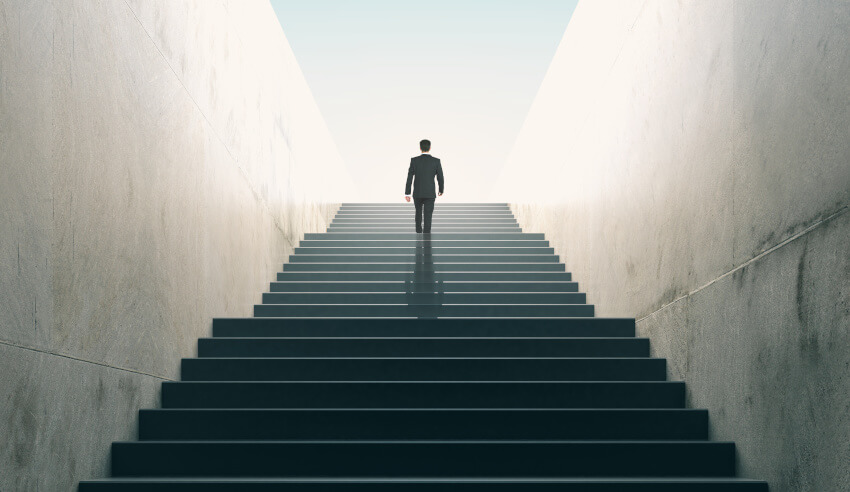 Two of Hive Legal's founding principals have revealed they will be departing for an established Aussie practice in a move that will see said principals' old and new firms deepen their relationship and bolster their offering in a collaborative manner.
Hive Legal partners Peter Monk and Simon Davidson have announced they will be heading to Lander & Rogers early next month, taking to the firm's national corporate practice, based in Melbourne.
The pair are two out of eight principals at Hive Legal.
Speaking to Lawyers Weekly about the transition, Mr Davidson said: "The main aim of the game here is to put together two teams that are complementary and have a different strength to produce a better outcome for both sides of the equation, so the 1+1=3 kind of thing, rather than two separate businesses".
"We've had a long relationship with Landers and have worked with them on many transactions in the past so this is not a starting from scratch relationship, it's something that's been building over a period of time," he said.
"We're very comfortable that this will provide a greater opportunity for our clients and ourselves going forward."
Mr Monk added: "What we've seen over the last several years is that both Landers and Hive have invested quite heavily and been very successful. Because of both of their corporate practices, as Simon alluded, this is a scenario where the two firms are actually great friends. They've collaborated together over many projects, over many years".
"It really has taken us, logically, to the position where it just makes sense from the perspective of our clients and the work that we're doing respectively to bring those two corporate practices together, deliver and improve outcomes for everybody, accelerate growth, provide a deeper and more meaningful service, and move forward really confidently," he said.
Mr Davidson clarified that the move to Lander & Rogers will see the Hive Legal business run normally, however it's expected that the relationship between the two firms will broaden as a result.
"The Hive business will continue to run without Peter and myself. We're two of eight principals so the six remaining principals will continue Hive as is. It's just Peter and myself moving across but we fully expect that our relationship that's built up overtime between Landers and Hive will continue to grow going forward, and we fully expect to be working with our former Hive colleagues on matters going forward," he explained.
One of the big goals both Mr Davidson and Mr Monk have for their new roles at Landers is to further the firm's innovation strategy – something Hive Legal has been consistently recognised for since opening in 2014.
"Certainly one of the attractions for Peter and myself going to Landers is that Landers has applied a lot of thought to what they need to do going forward and how innovation is part of that strategy going forward, and we're really excited about taking the learnings that we've gathered over the past four years in establishing Hive and building up the business and applying those or helping Landers apply those across the firm," Mr Davidson said.
"It's an opportunity to do things perhaps on a slightly different stage because with Hive we started from scratch, but Landers obviously have a very significant business so it'll be a different exercise in helping them take on board some of the things that we've learnt."
Mr Monk added that the adoption of technology and all other forms of innovation, "whether it be on the people side or otherwise, is a matter that Landers and Hive have talked to each other continuously on and it's something that we'll continue to talk to each other on".
"As Simon said, the two firms come from very different places but really have a desire to deliver legal services in a 2018 and forward way, not looking backwards at all the way a lot of the market continues to, and finding ways to collaborate and enter the next phase is actually really exciting for both Simon and myself and also for all the people at Landers," Mr Monk said.
Both Mr Monk and Mr Davidson bring a wealth of corporate experience to Landers, having advised on numerous transactions both in Australia and overseas.
Jackie Solakovski, partner and corporate practice group leader at Landers, said their appointments increase the firm's bench strength in equity and capital markets and M&A, and highlight the firm's strong intent to continue to grow and expand its corporate offering.
"Peter and Simon are highly regarded in the corporate arena and have built very successful practices at Hive over the past four years, and with DLA Piper and Minters prior to that," Ms Solakovski said.
"They bring greater depth to our national practice as well as an innovative approach to delivering legal services and enhancing the client experience.
"This is an exciting development in the evolution of our practice group; it's created a real buzz among the team. It highlights the firm's commitment to continue building a market-leading corporate practice in our priority sectors."
Meanwhile Landers' chief executive partner Andrew Willder said the appointments were closely aligned with the firm's innovation agenda and were another step in its evolving approach to delivering legal services of the future.

"Innovation and working smarter are concepts well-grasped by Peter and Simon, given their roles as new law founders, their expertise in designing and delivering technology-based solutions, and their commitment to the principles of alliance, collaboration and network development as an alternative to competition," he said.
In conclusion, Mr Willder also noted the historic close relationship between Hive Legal and Landers.
"We have collaborated with Hive Legal through many successful transactions over the past four years, and both firms look forward to continuing this collaborative approach where it assists our clients," he said.