Bigger and better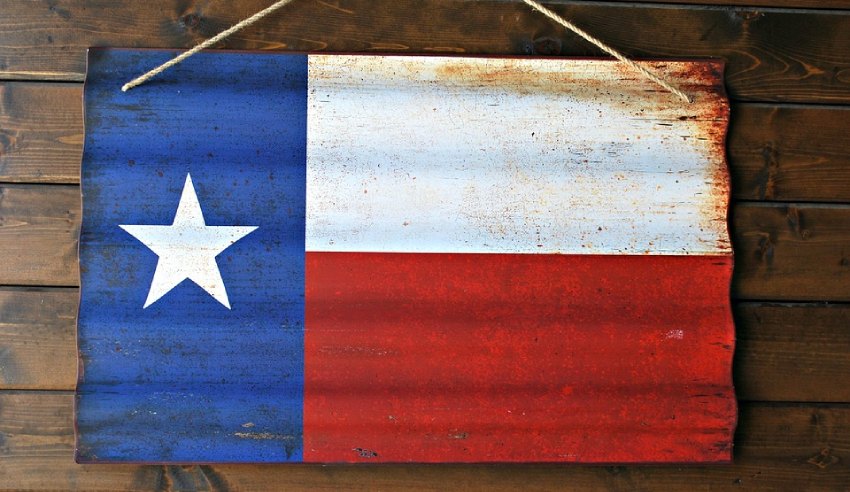 It's said that everything is bigger in Texas, but how goes the legal opportunities in the Lone Star State?
When you think of Texas, a few things spring to mind – trucks, big hair, boots and ribs. It's a dynamic place, offering the promise of a laid-back culture complete with hidden charms around every nook and cranny.
What's less known, however, are the opportunities available for Aussie lawyers to take on in this unique US state.
For this month's Law Abroad, we discuss what work is like in the Lone Star State for lawyers, proving that it's not only cowboys who are doing the hard yards.
The low-down
Working overseas is an ambitious goal for anyone. You're in a new place with surroundings different to what you're accustomed to.
However, according to John J. Gilluly III, US chair of DLA Piper's corporate group and managing partner of DLA Piper's Texas Offices, for Aussie lawyers looking to dive into a change of pace, the state of Texas presents many opportunities, particularly those in certain practice areas.
"Historically the Texas legal market has been primarily associated with energy-related transactional and litigation work (particularly in oil and gas)," Mr Gilluly says.
"Although the demand for that type of practice remains high, the Texas economy has also diversified significantly over the years. Attorneys with both corporate and litigation backgrounds in different industries (particularly technology and finance) are in high demand.
"Likewise, although the Texas market was at one time dominated by Texas-based firms, in recent years many US and international firms have successfully expanded into the Texas market and a number of traditional Texas firms have similarly broadened their scale. As a result, the Texas legal market has become increasingly competitive."
A similar sentiment was offered by Holman Fenwick Willan (HFW) Houston-based partners Gerard Kimmitt and Glenn Legge, who added that the impact of certain trends hitting the US legal market has helped open the gates for foreign lawyers.
"The impact of technology has been significant in the energy, medical and shipping sectors. Technology allows these companies to increase efficiencies, reduce costs and maximise shareholder value. Law firms have to keep up with these developments and mirror similar efficiencies in their practice," the partners say.
"Any lawyer serving the energy, shipping, logistics and medical sectors will have to understand the benefits and exposures created by the increased amount of technology and digitisation in these sectors.
"…The larger metropolitan areas (Houston, Dallas, Austin) will likely provide the best opportunities because of the concentrations of businesses and courts."
Work perks
Despite the vast geographical distance between them, Australia and Texas are similar in many ways, making it easy for our local lawyers to take up work in many Texan towns and cities, according to Mr Kimmitt and Mr Legge.
"Many of our practice areas involve similar legal principles in transactional and disputes work," they say.
"[In addition] Australia and Texas have common industries including energy, construction, insurance coverage, maritime, financial, insurance, aviation, etc [as well as] shared clients, such as BHP Billiton, ExxonMobil/Esso, Chevron.
"There is [sic] also common language and civil legal principles [in both Australia and Texas]."
The pair added that commercial arbitration is becoming more popular in Texas and attorneys may not need to be licensed in Texas to arbitrate some matters, making it even easier for Aussie lawyers.
Furthermore, Mr Kimmitt and Mr Legge said the geographical configurations are similar in Texas and in Australia.
"Texas is a big state with multiple courts in urban areas, as well as courts in very rural areas," they explain.
Stepping up
The Texas market also offer a good opportunity for Aussie lawyers, given the vast competition seen in recent years. According to the HFW partners, there's been a significant rise in the number of firms making their way to the state.
"In the last six years we've seen a large influx of large, multinational law firms in Houston," Mr Kimmitt and Mr Legge say.
"There has been a marked increase in lateral hires of individual attorneys and practice groups by large law firms.
"Notwithstanding the intense competition between law firms for clientele, the Texas market for legal services continues to grow overall given the favourable business environment fostered by: no state income tax, relatively business-friendly state and local government, air/rail/highway/warehousing infrastructure, inexpensive/non-union labour as well as world-class universities."
Things to note
While it's all well and good to jump straight in the saddle of a new job opportunity, there are certain things Aussie lawyers need to know before making the move to Texas.
"The biggest challenge that any international attorney faces when first breaking into the Texas market is creating the relationships necessary to win high-value work," Mr Gilluly says.
"Texas is a very welcoming place, especially for entrepreneurial individuals, so lawyers that fully invest in relationship building have a great chance of being successful."
A big challenge, according to the HFW partners in Houston, is that US law is based upon a federal system; therefore, each of the 50 US states has its own law licensing requirements.
"Some of us have licences in multiple states so that we can practise in each of those states, and/or opine upon legal issues involving the laws of those states," Mr Kimmitt and Mr Legge say.
"Each state also has federal courts and we often waive into those federal courts by a pro hac vice motion. This procedure allows us to practise in federal courts located in states where we are not licensed to appear in the state courts.
In addition, the pair noted that many civil suits are tried before a jury, rather than a judge; therefore, the verdict range can be challenging to predict.
"US litigation lawyers both prepare the case for trial and try the case before a judge or jury. There is no distinction between a solicitor and a barrister," they added.
Though the checklist above shouldn't be seen as a deterrent, Mr Kimmitt and Mr Legge say.
While they acknowledge that they have yet to spend serious time working in Australia and agree that there would be differences in working here as opposed to there, they give off the impression that Aussie lawyers who are after a change in pace need not look further than the Lone Star State.
"We believe that there are some similarities between Australians and Texans relative to confidence, hard work and perseverance," Mr Kimmitt and Mr Legge note.
"To effectively represent clients in negotiations and litigation, you have to be able to understand the person sitting across the table or in the jury box. To the extent that Texans and Australians share some behavioural or social traits, Australian attorneys working in Texas may benefit from these common characteristics.
"It appears our hats and boots are similar, but with slight differences in shapes or sizes."