Firm: Thomson Geer (ReNu Energy Limited)
Deal: ReNu Energy Limited (ReNu) has been advised on its acquisition of the Amaroo School Solar Project.
Value: Confidential
Area: M&A
Key players: The Thomson Geer legal team was led by partner Eugene Fung, with assistance from graduate lawyer Thomas Gardner.
Deal significance: ReNu is an independent power producer which delivers its customers with clean energy products, at a lower price, with no upfront costs, according to a statement from Thomson Geer.
The firm explained that the acquisition adds to ReNu's "growing portfolio of diversified renewable energy assets by providing an operational solar project comprising 600kW capacity underpinned by a 20-year ACT government Feed-in Tariff scheme".
"The project is the first acquisition completed by ReNu under its Alliance Agreement with VivoPower for the development and purchase of solar energy projects. The acquisition follows ReNu's agreement with SCA Property Group for the supply of solar PV and embedded network systems to four shopping centres across Australia and commencement of commercial operations at the Goulburn Bioenergy Project."
Commenting further on the transaction, Thomson Geer partner Eugene Fung said: "We congratulate ReNu Energy on the first transaction under its VivoPower Alliance Agreement."
"We look forward to continued involvement with the company as it matures further deals in its pipeline and expands its portfolio of clean energy assets."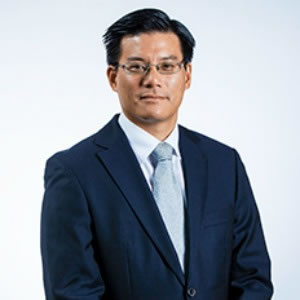 Pictured: Thomson Geer partner Eugene Fung