Transparency around career progression key for women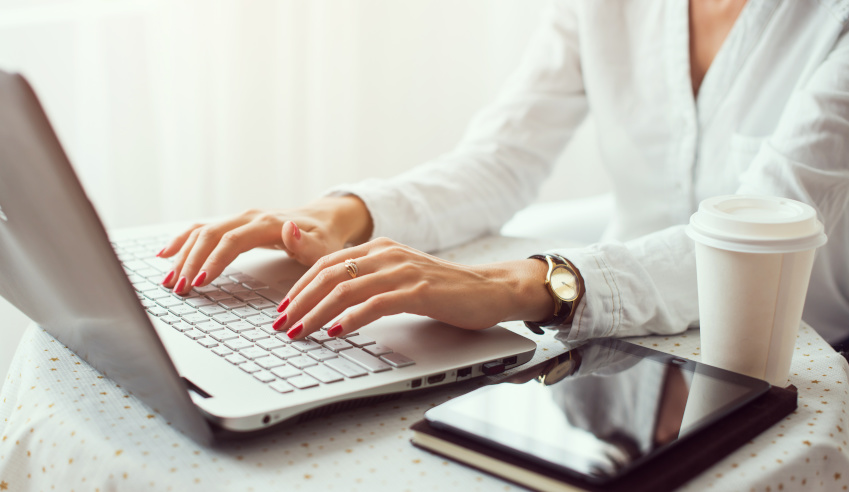 While debate rages on about the gender wage gap in law, a prominent advocate for women in professional services said – as we celebrate International Women's Day – a myriad of other issues still plague women in law.
Speaking to Lawyers Weekly, SmartWomen Connect founder Fiona Craig said one thing she frequently sees is frustration among female lawyers at a lack of discussion in the workplace about how to further one's career.
"There's a huge lack of transparency with what's actually required to get to senior positions," she argued.
"It doesn't make any sense, because [the law firms] know what the parameters are, and the more that can be shared about what they actually want, the more engaged their lawyers are going to be to do well for the firm when they wake up in the morning."
Ms Craig said conversations are being had across the board about increasing representation of women in senior and partnership positions, and that numerous firms are taking positive action to ensure this.
But, she added, female lawyers remain relatively uninformed about how they can actually get themselves to those higher positions.
"At the moment, most people work long and hard hours for something really ethereal and intangible, and they don't know if [promotion] is an option for them or not," she said.
Women are less likely to presume they'll make it to the top of the firm, she submitted, which in turn makes it more difficult to have a dialogue about career progression and flexible working arrangements.
"Many women want to explore alternative and flexible career paths [that allow them to] continue doing brilliant, quality work with clients and have the support that comes from a great working environment," she explained.
"Firms that can get that right and engage properly will stay way ahead of the game."
Ms Craig aims to address these issues, and many more, through her SmartWomen Connect network.
SWC's mission, she said, is to bring human connection back to business and professional services by giving women a platform from which they can network, connect with and development relationships with other women across all sectors, not just their own.
For women in law, the opportunity to grow one's network and build connections that result in business down the track is critical to career progression, she argued, and helps remove tunnel vision that can manifest.
"In law, it can be one-dimensional and I think it's important to give them the chance to learn from different people who they might otherwise not be exposed to on a daily basis," she said.
One way SWC offers these opportunities to women is in professional services the many networking events Ms Craig runs.
This Tuesday's Smart Breakfast, hosted at JBWere and in partnership with Impact100, celebrated International Women's Day with the theme 'Press for Progress'.
Specifically, the breakfast discussed the Leichhardt Women's Community Health Centre's empowerment of disadvantaged teenage girls, many of whom have suffered trauma such as domestic violence and sexual abuse, through a career mentoring program.
"Empowerment is key for progress, and this starts with helping our young girls and women gain economic security through better work and career opportunities," Ms Craig concluded.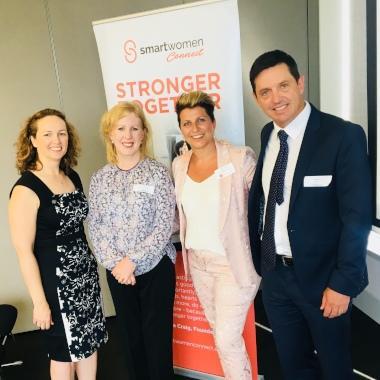 From left to right: Nicole Shore (Impact100 Sydney), Roxanne McMurray (manager of Leichhardt Women's Community Health Centre), Fiona Craig (Founder, SmartWomen Connect) and Luke Branagan (Impact100 Sydney)