Newly merged firm ready to act with 'courage and conviction'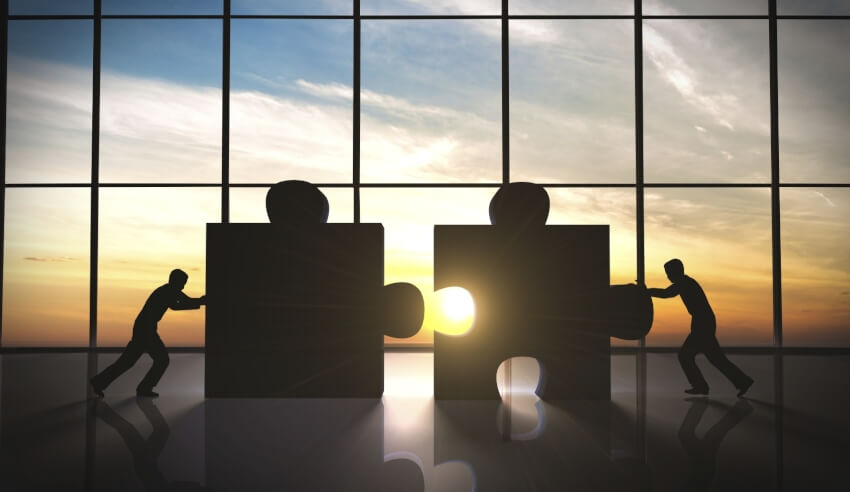 Any merger brings certain challenges, but the man at the top of the partnership between two of Australia's biggest mid-tier firms is ready for what's ahead.
Following the announcement of the impending merger of McCabes Lawyers and Curwoods Lawyers – which Lawyers Weekly reported first – we spoke with the new managing partner of McCabe Curwood, Andrew Lacey, about what lies ahead for the new legal entity.
"We will meet any new challenges with courage and conviction," he proclaimed.
"It is an exciting time in the marketplace for the legal industry, but also the numerous industries our clients work in."
That courage will flow from the top, Mr Lacey said, as he, as a leader, owes it to his staff and to himself.
"Without courage you have 'average', you have 'mediocre' – two words I would never want our firm to be described as," he said.
"As a leader, I am hands-on and will lead from the front. I also believe that, as leaders, we have to listen to our staff in the same way we listen to our clients."
Looking ahead, Mr Lacey said the firm is keen to grow, but not for growth's sake.
"We want to continue to enhance our service offerings in those areas of the law we have genuine expertise in," he said.
"We have been in conversation with other firms, but we take our cultural alignment seriously and won't be rushing the process."
The new firm will also continue supporting community initiatives with a combined and enhanced pro bono program, backing of arts projects, and ensuring its corporate social responsibility commitments make an impact come 1 July 2018, when McCabe Curwood comes to be.
The merger will open up "enormous opportunities" for existing and prospective staff, he said, given their increased depth of service will allow them to do more for clients.
"Our combined resources will enable greater investment in technology which will further enhance our offering," he said.
"We will be continuing to grow and expand, including into other states outside of New South Wales."
For those looking for such opportunities, he said the firm would have an expanded graduate program, building on the existing offerings of the two prior entities.
"We want good lawyers to be part of our future, and are excited about the opportunities McCabe Curwood will offer."
Mr Lacey, too, is excited about what the future will bring.
"I have loved the challenge of leading Mcabes and can't wait to be part of the new McCabe Curwood," he concluded.
"There is enormous opportunity for us as a firm, and I want to ensure we create an environment where we can all flourish, support and respect each other, and live our values."
"A firm [we can be] genuinely proud to be part of."