Aussies make up over 8% of firm's new partners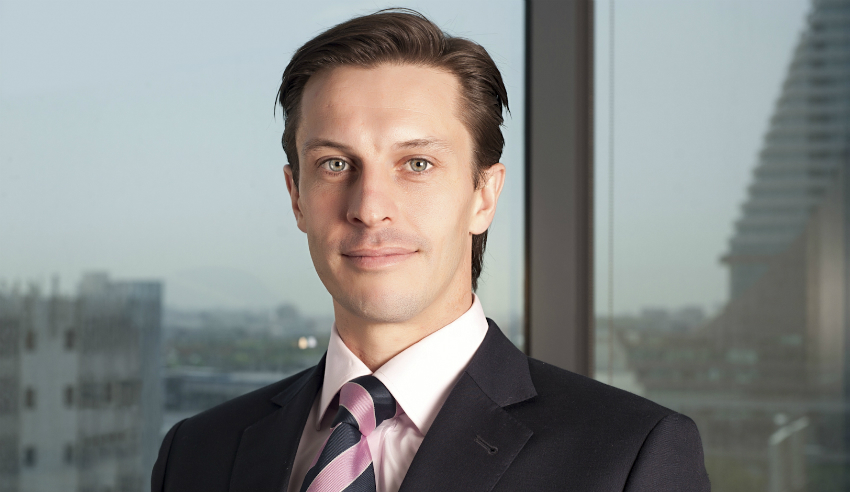 Pinsent Masons has promoted two Australians among a headcount of 23 new partners who will join the firm's leadership from 1 May.
Australians William Marshall and Adam Perl have been named among 23 lawyers who will join the Pinsent Masons partnership, effective 1 May, 2018. The two men, who are based in the firm's Sydney office, specialise in construction, infrastructure and energy.
According to Pinsent Masons Australia head David Rennick, the growth of the international law firm in Australia can be attributed to a "clear focus" on the infrastructure and energy sectors.
"Pinsent Masons Australia is on a solid growth trajectory as a result of our clear focus, putting infrastructure and energy at the heart of what we do," Mr Rennick said.
"We congratulate William Marshall and Adam Perl on their promotions, which are well-deserved.
"We look forward to continue growing the leadership team to realise the significant opportunities domestically and in the region," he said.
Adam Perl, who is listed as a legal director for Pinsent Masons on LinkedIn, has worked across industry sectors including infrastructure technology, oil & gas, education and health. He has worked on a number of major projects in the Asia-Pacific, including Indonesia, Papua New Guinea, Singapore and Laos.
Before working for Pinsent Masons, Mr Perl held in-house roles with Leighton Contractors and Laing O'Rourke. He worked as a construction lawyer with King & Wood Mallesons from 2003 to 2007.
Mr Marshall meanwhile, who is also an international construction lawyer, has acted on international arbitrations seated in Geneva, Dubai, Singapore and Sydney. According to LinkedIn, the current senior associate has experience in construction procurement, structuring, contract drafting and negotiation, contract administration and strategy, and project delivery.
Senior partner Richard Foley said the culture of investing in people at Pinsent Masons is proof that the firm is "a growing and increasingly global business". The latest promotion announcement is the firm's largest round of partnership appointments in the last three years. It follows an agenda of international expansion for Pinsent Masons, which last year opened offices in Madrid, Dublin, Johannesburg and Perth.
"A key ingredient of our success has been a focus on investing in our people. All of those being promoted reflect those attributes, along with a deep commitment to the firm's values, and I offer them my sincere congratulations," Mr Foley said.
"We have worked hard to create both a level playing field, and an environment in which our people can develop the deep sector specialism and innovative mindset that characterises a Pinsent Masons partner," he said.
The firm released a statement indicating that one in four of those who have been promoted in the latest round are female.
"The firm's current gender demographic across the partnership is just over 25 per cent. During the last three years, just over 45 per cent of the firm's internal promotions have been female as Pinsent Masons strives to reach its next milestone of 30 per cent female partnership by 2020," the statement said.
Another relevant key statistic about the firm's new partners was that nearly 90 per cent of the 23 lawyers were specialists in energy, financial services, infrastructure, real estate and advanced manufacturing and technology, Pinsent Masons said.
The 23 new partners are:
William Marshall (Infrastructure, Energy, Australia); Adam Perl (Infrastructure, Energy, Australia); Mark Baker (Financial Services, UK); Charles Blamire-Brown (Infrastructure, UK); Matthew Clayton-Stead (Financial Services, UK); Zoe De Courcy Arbiser (Infrastructure, UK); Tim Fearn (Financial Services, UK); Stephen Glass (Real Estate, UK); Hayley Goldstone (Financial Services, UK); Natalie Harris (Real Estate, UK); Andrew Herring (Advanced Manufacturing & Technology, UK); Alvin Ho (Infrastructure, China); Mark Hu (Infrastructure, China); Greg Jones (Infrastructure, UK); Ravi Nayer (Financial Services, UK); Amie Norris (Corporate, UK); Paul Noble (Tax, UK); Michael Prüßner (Corporate, Germany); Helen Robinson (Real Estate, UK); Christopher Sharp (Life Sciences, UK); Luke Tapp (Employment, Dubai); Melina Wolman (TMT, France); David Woods (Financial Services, TMT, Energy, Scotland).