2018 Partner of the Year Awards judges revealed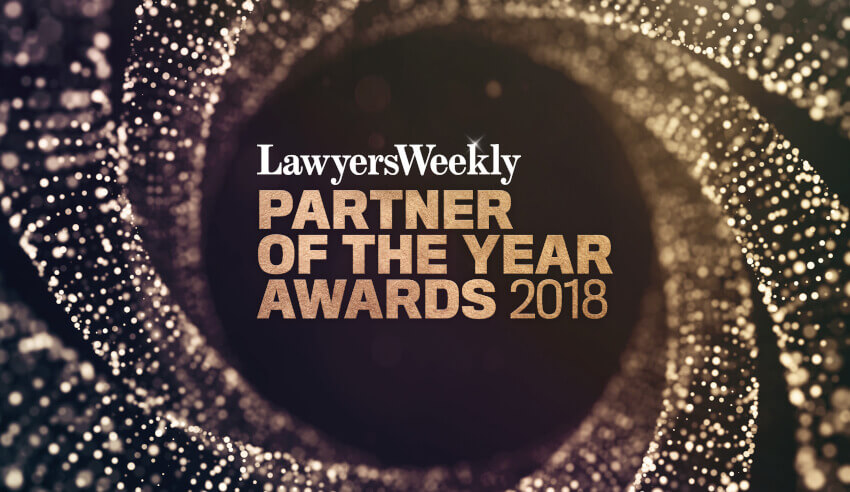 Judges for this year's Lawyers Weekly Partner of the Year Awards have been announced. 
The Partner of the Year Awards is now in its third year, and showcases outstanding work done by law firm partners across a number of categories.
There will be 24 award categories for this year's awards program, honouring the best performing law firm partners in their respective areas of expertise, ranging from Native Title Law and Government Law, through to Criminal Law and Family Law.
There are 24 judges for the 2018 awards, who collectively span the gamut of legal professional service areas and boast significant expertise in their areas.
This year's judging panel is:
• Alice Polglase, head of legal, Cotton On Group;
• Andrew Selim, General Counsel and Company Secretary, Home Consortium;
• Ann-Maree David, chief executive officer and executive director, Queensland, College of Law;
• Ashe-Lee Jegathesan, group general counsel, company secretary and group executive (HR), Vocus Group Limited;
• Benedict Coyne, president, Australian Lawyers for Human Rights;
• Cameron Cross, general counsel – customer and commercial, NBN Co Limited;
• Justice Caroline Kirton QC, Federal Circuit Court of Australia;
• Catherine James, Head of Legal, Corporate and Investments, Challenger Limited;
• Claire Bibby, non-executive director, Marist 180;
• Professor Dan Hunter, dean, Swinburne Law School;
• Dominique Hogan-Doran SC, senior counsel, 5 Wentworth Chambers;
• Professor George Williams AO, dean, UNSW Law;
• Greg Phelps, barrister, William Forster Chambers;
• Iresha Herath, general counsel, Western Health;
• John Lane-Mullins, executive general manager (legal and projects), Olam Australia;
• Justin Forsell, chief legal counsel and head of legal and security department, NBN Co Limited;
• Professor Michael Adams, corporate law and governance professor, Western Sydney University;
• Professor Michael Quinlan, dean, School of Law, University of Notre Dame Australia;
• Norman Donato, president, Commercial Law Association of Australia;
• Raechelle Binny, general manager (consumer and business banking legal), NAB;
• Rebecca Edwards, general counsel, PAYCE Consolidated Limited;
• Professor Rocque Reynolds, dean of law, Australian Catholic University;
• Professor Sandeep Gopalan, pro vice-chancellor for academic innovation, Deakin University; and
• Tamara Kayser, group general counsel, Incitec Pivot Limited.
To learn more about the judges, click here.
The deadline for nominations is close of business today - if you wish to nominate a partner for an award, please so do by close of business today here.