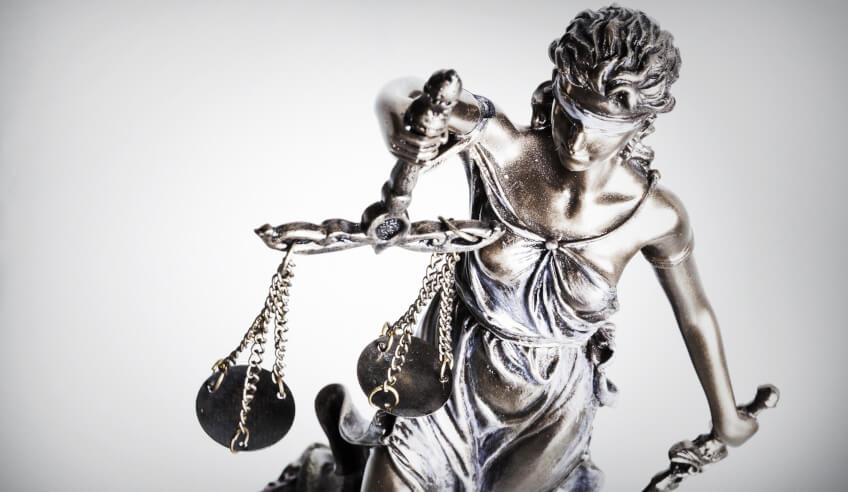 From a medieval debate between legal scholars to a multibillion dollar capital market, litigation funding has evolved into a permanent fixture on the global and domestic legal scenes.
In the common law, few quarrels go back as far as "maintenance and champerty".
Indeed, British judge Lord Mustill reminds us just how antiquated this particular fight is:
"My Lords, the crimes of maintenance and champerty are so old that their origins can no longer be traced but their importance in medieval times is quite clear." (Giles v Thompson [1993])
These medieval crimes were not the kind of violent and vicious misdemeanours the period is known for. Instead, they refer to the third-party funding of someone else's litigation (maintenance) and profiting from the spoils and proceeds of litigation (champerty).
Over the centuries lawyers have argued the merits and detriments of these so-called crimes. Do they represent an inappropriate meddling of a commercial third-party in the client-professional relationship or should they be viewed more accurately as a sound mechanism for access to justice?
In the 1960s, the UK Law Reform Commission ultimately advised that the rules had become redundant, and over subsequent decades the laws were relaxed across the common law jurisdictions, paving the way for a new financial service: third-party funding of lawsuits.
Little could those early debaters imagine the influential and well-heeled market that would evolve. In the UK and Australia in particular – where costs of litigation remain high relative to other markets – there has been considerable innovation in this field.
But for anyone not working in plaintiff litigation or exposed to the world of third-party funding, it still remains somewhat mysterious, which calls for some analysis of the basics.
Funding 101
LCM is one of Australia's earliest pioneers in the space, opening its doors in 1998.
Its senior investment manager, Susanna Taylor, explains that litigation funding can essentially be summarised as a product where a funder assumes all of the financial risk of a legal claim in exchange for a share of any amounts recovered.
She elaborates: "Litigation funding is a bespoke product which can be tailored for the individual requirements of a case but a funder can provide all of some of the following:
1. Funding to pay all of the solicitors' fees for a piece of litigation.
2. Funding to pay all of the disbursements for a piece of litigation, which may include barristers' fees, charges of independent experts and court fees.
3. An indemnity to cover any adverse cost exposure against the claimant in the event of an unsuccessful claim.
4. Funding to meet an order that a claimant pay security for costs to a defendant.
"In return, if the claimant is successful in the litigation the funder will be repaid these costs and will also receive either a percentage of the recovered amounts or an amount which is a multiple of the costs spent. The percentage a funder receives will typically vary from between 15 per cent and 40 per cent, depending on the claim and the structure of funding provided.
"If the claimant is unsuccessful in the claim, the funder will not be repaid its investment; litigation funding is a non-recourse product. As such, a contract for litigation funding involves the transfer to a funder of the risk of the litigation."
IMF Australia began operating in the market almost 20 years ago, focusing on insolvency matters well before the laws of maintenance and champerty were completely stripped out of the Australian legal system.
Its chief executive Clive Bowman explains that his business funds the steps preliminary to litigation as well, providing capital for discovery and information gathering in what he calls "seed funding".
He concurs with the assessment of remuneration models suggested by Ms Taylor, explaining that the standard term might be "30 per cent of recoveries, or three times the amount of costs paid out, whichever is the greater".
An Aussie approach
Established UK litigation funding outfit Augusta Ventures was watching the evolution of the Australian market from afar before establishing an office in 2017 to promote effective participation in the market.
Its Australian chief executive officer Mira Brennan says the Australian litigation funding ecosystem is well-developed compared to many of its global peers.
"[The development of the litigation funding market] initially started in the late 1990s as a facility for insolvency practitioners to fund cases to assist creditors in the recovery of assets," she explains.
"In 2006, the High Court held in the Campbells Cash and Carry Pty Limited v Fostif Pty Ltd case that litigation funding was not an abuse of process. From that point the litigation funding market has grown."
Ms Brennan notes that during the past decade or so, the majority of funding in Australia has been in the larger claims, with damages over $5 million and class action claims.
"The products offered by funders are continually evolving to match changing client, law firm and industry needs. At Augusta, we recognise the need for flexibility and embracing innovation is key to achieving a positive result for everyone. For instance, as well as funding larger claims, Augusta also operates in the smaller end of the market, with claim sizes of $1 million to $5 million, which has been largely neglected. Other innovations include placing funds into the lawyer's trust account at the outset to expedite payment of legal costs."
Comparing the Aussie litigation market to that seen overseas, Ms Brennan describes a sense of similarity. The overall effect of funders is to help facilitate a vibrant and healthy legal industry in Australia which is a critical ingredient for a properly functioning society. As part of this, funding facilitates access to justice for claimants, she says. However, Ms Brennan also notes that there are stark differences in certain practical aspects of funding.
"For instance, in a number of Australian states, maintenance and champerty has been abolished. This means that the litigation funder can be much more active in the conduct of a case than in the UK. That being said, Augusta takes a relatively passive role in litigation and instead relies on the legal team to run the matter whilst being a collaborative partner where necessary."
Australia also differs from the UK in terms of law firm fees structures. As Ms Brennan explains, the UK allows for "damaged based agreements", whereby the law firm charges no fees to run the matter and participates in the recovery, as well as conditional funding agreements. No win, no fee.
"Some may consider this presents competition for funders but there is little evidence for that. Historically, Augusta has worked successfully with firms using contingency arrangements in the UK."
On the Australian class action regime and the legal professions' reception to the growing funding industry, Ms Brennan notes, "The class action rules are well developed in Australia providing greater opportunities to engage in class action litigation compared to the UK.
Our experience is that litigation lawyers in Australia are very commercial and many have experience and a good understanding of litigation funding. We believe there are good opportunities in the Australian market hence the decision to establish a business locally."
Further, Ms Brennan says, unlike Australia, other jurisdictions see a large number of funded claims take place outside the normal court system through various seats of arbitration. Some of these include the DIAC and DIFC in Dubai, DIS in Germany, HKIAC in Hong Kong, LCIA in London and SIAC in Singapore, among others.
IMF Australia's Mr Bowman – who is involved in funding arbitration matters – also says the evolution in Australia has been dependent on some major favourable court decisions.
He says the normalisation of litigation funding was a gradual one, but that it has now become a commonplace and accepted part of the legal landscape, with none of the controversy of its medieval past.
"The question these days is not whether litigation funding is going to be around, because it is," he says. "It's just how it's going to work."
Regulatory reasoning
While the influence and maturity of litigation funding in Australia seems undeniable, its regulatory status remains somewhat up in the air.
Mr Bowman explains that the regulatory status quo for litigation funders is one of conflict mitigation.
"They're all regulated in the same way in that they all need to comply with regulations which deal with conflicts," Mr Bowman says.
"If they don't wish to comply with that regulation then they need to hold an Australian Financial Services Licence (AFSL).
"I think almost all of them do elect to have a conflict register and agree that they will identify conflicts and comply with the regulations that deal with conflicts.
"Then there are just general laws, which will apply to contracts. Litigation funding agreements are contracts so rules around unfair contracts, unconscionability, and [other] traditional trade practice type remits will apply. If you're listed then you're subject to listing rules and other Corporations Act requirements."
Both the Australian Law Reform Commission and the Victorian Law Reform Commission have been instrumental in considering new and more appropriate ways to regulate litigation funding, with the final decisions to be made public later this year.
For now, it's a guessing game as to what those regulations will be, though for lawyers who practice in this space there's generally a "for and against" argument presented around the concept — either that it should be implemented as a way to ensure transparency and protect consumers, or that the current "regulation" of litigation funding is just.
Bill Petrovski, principal at William Roberts Lawyers, represents the latter, noting that those in a position of power shouldn't regulate litigation funding just because they can.
"Lawmakers and regulators to date have not felt the need to heavily regulate litigation funders or the market more generally," he says.
"I think this has been the right call thus far, as I am of the view that one ought not to regulate for the sake of regulating. There must be a compelling reason to do so.
"Taking this approach, what happens in the future must be proportionate to and in line with any developments in the practices of the market."
On the other side of the coin there are some lawyers that feel regulation of litigation funding is a necessity, particularly as far as class actions are concerned.
"I've called for the regulation of litigation funding of class actions for a decade," says Herbert Smith Freehills partner Jason Betts.
"The case is strong for a licensing requirement for funders which incorporates minimum prudential requirements and as well as regulatory scrutiny of conflicts of interests, a level of control over litigation and acceptable levels of commission. The machinery already exists within the Corporations Act and ASIC is more than able to regulate funders as they do other kinds of managed investment schemes.
"Many funders support this kind of regulation and as our funding market attracts more international participation from funders with limited asset presence in Australia, the need for regulation is clear and largely uncontroversial.
"However, it lacks political support, probably because calls for regulation of funding are often mischaracterised as calls for a limitation on access to justice. A modest licensing requirement would also not dampen the growth of class action litigation in our market."
A similar sentiment was echoed by Amanda Banton, partner at Squire Patton Boggs. She notes that despite licensing arrangements having been previously proposed, there is still a very low barrier to entry for litigation funders in the local market to date, as they are only required to have in place a policy for managing conflicts of interest.
"The absence of regulation and 'ethical constraints' is a matter that is being currently considered by the Australian Law Reform Commission's inquiry into class action proceedings and third-party litigation funders, which may see the recommendation for the Commonwealth regulation of funders," she adds.
"Whilst the Commission's report is not due until December 2018, it is possible that it could include recommendations for some form of licensing regime that will require funders to satisfy minimum thresholds for assets and cash resources being held and available locally, or otherwise some form of certification of assets that are held overseas, and a pricing regime that may not dictate minimum commissions but will impose maximum limits, and limit or prohibit tiered costing and project management fees."
Class action corollary
Litigation funding has had a significant impact on the quantum of class action litigation in Australia, and in the development of class action jurisprudence.
So much so that it has created what Ms Banton calls a burgeoning market in which many law firms now seek to participate as plaintiff driven firms, irrespective of their class action expertise.
"[This is] because of the assurance of recovery of their fees and the fact that the funder bears the risk of security for costs and adverse costs orders, making it a popular option for their clients," she says.
"It has also driven access to social justice in Australia and resulted in many plaintiffs and group members being able to bring litigation to enforce their civil rights that otherwise would have been cost prohibitive."
The idea that litigation funders provide greater access question was backed up by Monash University's Vince Morabito.
In his role as professor at the university's Department of Business Law and Taxation, Professor Morabito has conducted vast research on the subject and is well versed on the benefits litigation funders present to the Australian consumer.
"Whilst my empirical research has revealed that approximately 75 per cent of all the federal class actions filed to date, supported by funders, were either brought on behalf of shareholders or investors, most of these shareholder and investor class actions would probably not have been filed in the absence of litigation funders," he says.
"Also, the support of litigation funders in these two categories of class actions has enabled a number of plaintiff law firms to run, on a no win, no fee basis, several class actions on behalf of vulnerable people."
However, HSF's Mr Betts offers up a different perspective, dubbing the notion as to whether funders create meaningful access to justice as one of the "most controversial questions in the legal profession at this time".
"Historically, a major problem with shareholder class actions was the tendency for funders to commence 'closed' classes limited to a selection of large institutional investors but excluding small retail 'mum and dad' investors," Mr Betts says.
"A fraction of the putative claim group was therefore actually represented in the class action."
According to Mr Betts, the courts and the Commissions are still grappling with how to address the issue, given the exclusion of large sections of the shareholder group, and arguably those with the most limited means, sit uncomfortably with notions of access to justice.
However, he also notes: "In other areas, including mass tort and natural disaster claims, funded class actions provide remedies that seek to benefit larger groups of claimants with claims that are uneconomical to pursue individually, suggesting an access to justice goal is being achieved to some extent.
"The broader question remains – how much is the massive burden on corporate Australia imposed by funded class actions justified by the modest gains in access to justice in the context of the sizeable profits extracted by class action funders and other promoters? Have we got the balance right?" he asks.
Pivotal players
With the magnitude of the litigation funding arena only increasing in the past decade, it's little wonder that other players in the profession have been impacted in one way or another.
"[Funders'] involvement [at least in the area of class actions] has fundamentally changed the dynamics of class action litigation," says Monash's Professor Morabito.
"It has become easier, for instance, to find claimants that are willing to assume the challenging role of lead plaintiffs as they no longer need to risk everything they own in the event of a loss.
"Plaintiff solicitors also know that they will have the resources to deal with longer (and more costly) than expected proceedings," he says.
Despite this, however, there are some stakeholders in the law that view litigation funding as having helped to "open the flood gates", consequently clogging Australian courts with cases that "would not otherwise be there".
"Respectfully, I think this type of reaction is somewhat alarmist and misconceived," says Mr Petrovski.
"The better question is whether litigation funding has caused an increase in unmeritorious or illegitimate litigation. To my knowledge there is no evidence of this being a problem. Otherwise, to my mind enabling good cases to come before the courts is enabling access to our justice system.
"To my understanding, litigation funders have also had a part to play in supporting public interest causes and the lawyers that work in this space, as well as academic lawyers with research initiatives, by providing financial and other assistance."
Evolution continues
Looking ahead, it's fair to say that momentum behind litigation funding will continue to accelerate.
In terms of what cases he envisions to see more of, Mr Petrovski cites environmental law litigation as a big ticket over the next couple of years, while HSF's Mr Betts says he expects greater class actions in certain areas.
"Funders are constantly on the hunt for entrepreneurial real estate to develop news species of funded class action claims," Mr Betts says.
"Expect class actions in the areas of cyber security and data breaches; environmental toxic torts and contamination claims; franchisee and employment relations claims; climate change class action litigation; continued growth in shareholder and consumer claims, especially in the banking and resources sectors."
Meanwhile Squire Patton Boggs' Ms Banton says "recent recognition of common fund orders by the Full Federal Court in the Money Max decision, and by the Federal Court in Caason Investments Pty Ltd & Anor v Cao" — in which she acted for the applicants and funded group members — "is likely to see more class actions being issued on an open class basis, with applicants and funders approaching the court early in the proceedings for common fund orders".
"This will obviate the need to bookbuild claims to make them commercially viable for funders to fund, and see more class actions being funded by funders, if they are confident that a common fund order can be secured at an early stage of the proceedings (even if the quantum of that order is not determined by the Court until settlement or judgment is reached in the proceedings)," she explains.
"In addition, the recognition of 'market-based causation' in Australian law by the Full Federal Court in Caason Investments Pty Ltd & Anor v Cao and by the Supreme Court of New South Wales in the HIH Decision, will continue to drive claims by shareholders against companies, directors and auditors for failure to comply with market disclosure obligations, director's duties and accounting standards."
It might alarm a few medieval British scholars, but it seems the journey of the Australian third-party funding market is far from finished.
Q&A: Susanna Taylor, senior investment manager, LCM
LW: Where does LCM fit in the Australian market?
ST: LCM is a highly experienced and established funder having provided litigation funding since 1998 and being one of the first professional litigation funders in Australia. LCM provides litigation funding for claims arising from insolvency, commercial claims, class actions and arbitration. At its core, LCM provides funding for litigation and in return has a contractual entitlement to be paid a proportion of the successful outcome of that litigation. LCM is one of only a few listed litigation funders, after listing on the ASX in 2016.
LW: What does corporate funding look like at LCM?
ST: Funding for corporates may be described as the provision of litigation funding to businesses which could fund their own litigation but prefer to use a funder to offset the significant costs and risks of large scale litigation. LCM is increasingly being approached to fund claims on this basis. Funding for corporates is still in its infancy in Australia but LCM expects it to develop considerably over the next five years.
LW: What sort of cases do you envision LCM to be seeing more of looking ahead?
ST: LCM expects the requests for funding in the areas of insolvency and commercial claims to remain steady over the next couple of years, but expects that the number of requests from corporates will continue to rise. LCM also expects the funding for class actions to remain constant (but probably not increase) over the next few years.
Q&A: Mira Brennan, CEO, Augusta Ventures (Australia) Pty Ltd
LW: Tell us about Augusta Ventures' key operations in Australia.
MB: Augusta Ventures (Australia) Pty Ltd (Augusta) is a consultant to successful UK litigation funding business, Augusta Ventures Limited (Augusta UK). Augusta UK is the leading litigation funder in the UK by volume of claims funded. It has funded 140 cases with a total investment of $110 million since 2014 with 62 resolved cases to date and a win rate of 85 per cent. Augusta is well funded with a c$200-million facility provided by substantial institutions. Augusta will consider funding commercial claims from $1 million and upwards. Having cut its teeth on a large volume of smaller claims, Augusta has developed a systematic approach to processing cases which applies to all size of claims. Currently, the smallest amount of funding is $250,000 on a $1,200,000 claim and the largest funded claim is $6 million on a $50 million class action.
LW: How much emphasis does Augusta Ventures put on corporate funding?
MB: Smaller companies often have the means to fund their own case but are attracted to the risk mitigation through adverse cost insurance and the benefit of freeing up cash flow for normal business activities rather than litigation. There are also a significant number of arbitration claims (bilateral investment treaty, construction disputes etc.) where funding is provided to larger corporates. We anticipate as litigation funding becomes better known, more businesses will avail themselves of the product.
LW: In terms of cases, what trends does Augusta Ventures anticipate to see more of over the coming years?
MB: In terms of case volume, we expect the trend to continue with an increase in class actions in various areas including shareholder actions. It is likely that the activity in the larger insolvencies will pick up at some stage in the next few years. We also expect to see an increase in funding of smaller claims (less than $5 million) as lawyers become aware of the service that has been largely absent from the Australian market.
Q&A: Clive Bowman, CEO, IMF Bentham
LW: What history does IMF Bentham have in the Australian market?
CB: IMF started as a listed company in October 2001. It was a very deliberate step to list on the stock exchange because at that time the attitudes towards litigation funding weren't the same as they are today. Originally, in the 12th century, when these rules came about it was a crime to fund litigation. Those rules evolved and there were various exceptions, but they remained a part of the public policy in Australia. There was a view, when IMF started funding, that the funding could be challenged on the basis that it's an abuse of process. There was an exception to these rules, which said that it was permissible to fund litigation and insolvency. So, IMF's roots are in insolvency funding.
LW: How has IMF Bentham evolved since its establishment?
CB: IMF's business grew as it started to fund outside insolvency and funding more group actions, took on more people, and had offices in Sydney and Perth. Then we expanded and now have offices in Adelaide, Melbourne and Brisbane. We reached a point, about six or seven years ago, where we thought the business could stay local in Australia or the business could go global. We went through a period of investigation where we allocated different countries to different people, divided the world up and did research about the acceptability of funding, and where was it likely to be able to take off. We ultimately ended up opening an office in New York, and now we have offices in San Francisco, Los Angeles, Houston, Toronto and in Singapore and in Hong Kong.
LW: How will litigation funding continue to evolve over the coming years?
CB: The worldwide trend is for more litigation funding to be happening. In fact, possibly there may emerge an ability in the future to trade claims. Historically, that was very frowned upon because it's treating litigation as a commodity. But, maybe in the future, it may be possible. Or it may be possible for entities who don't... like in a class action. If you're an eligible group member and you have a claim, and you don't want to pursue your claim, it may be possible for you to sell off.