Top 10 tips for scooping up law awards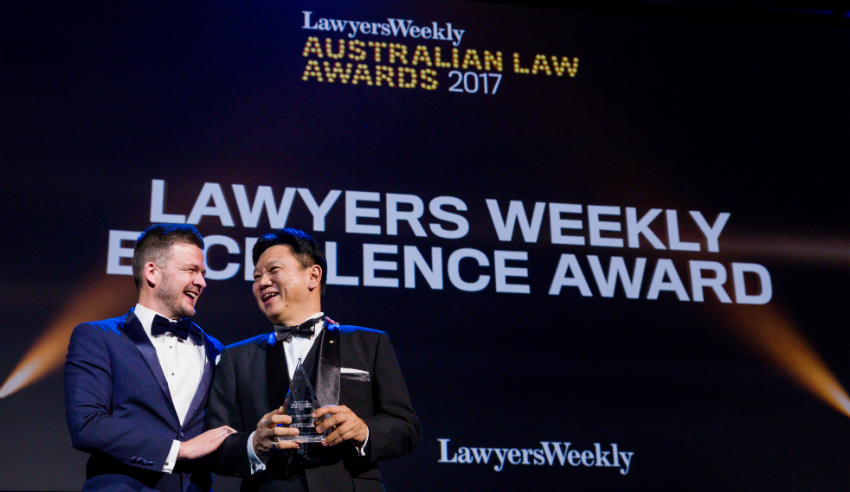 Always the bridesmaid, never the bride? Lawyers Weekly judges reveal ten reasons finalists may not be converting tries into wins. By Claire E. Bibby, Catherine James and Andrew Selim.
As the 2018 legal awards season soon comes to an end, the harsh reality is that most lawyers go home empty handed, nursing a champagne-flavoured hangover and the occasional slightly bruised ego. Is there a winning formula to taking home the top prize, or are a few faux pas commonly letting finalists down? Here are 10 of our collective tips on common indiscretions we see as award judges that may be doing you more harm than good.
Strike 1 – Not using the first person
Law firm BD staff and marketers are generally masters of the written word, but no one can tell your story better than you. It's usually apparent if a finalist has not written their own entry, and while writing in the third person may be great for a website or a client pitch, it can fall flat in an awards context. And even more so if there are other finalists from your firm sharing the category with you and your common author has used a healthy cut-and-paste approach. The place for a third party's support of your achievements can be included as an attachment (see Strike 9). Take the time to write your own entry, and in your own words. 
Strike 2 – Not answering the questions
This one goes without saying. As judges, we are looking for you to knock over all ten pins, but stay within the ground rules that have been set. We can't compare and contrast you with your peers if you go off on a tangent.
Also, structuring your responses succinctly with punchy bullet points, rather than rambling, will focus a judge's attention. Present your information in an easily digestible way so as to leave an impact. Evidence in the way of tangible data, statistics or other quantifiable input (e.g. revenue increase, amount saved through efficiencies) may work in your favour.
Strike 3 – Not keeping to the word limit
It's also a let-down to read an answer that says very little in response. A judge will struggle to mark you well if your answer is "see above," or you use repetition. Just as equally, answering "see attached" and then annexing a lengthy document to get around the word count is transparent and will see the judge quickly disengaged. You have a finite number of words — use them wisely and powerfully.
Strike 4 – Assumed knowledge
Don't assume the judges are familiar with your area expertise. For conflict reasons, judges are often allocated to judging areas completely outside their own areas of expertise. Don't use acronyms!
On the flip side, be wary of exaggerating your role in a deal or embellishing the truth — a Judge may know a little, or a lot, about you or a transaction, especially if it has been reported on in the media, or the judge themselves has (non-conflicted) prior knowledge.  Remember, the legal market is small, and lawyers love to talk! 
Strike 5 – Inadequate references
The "best evidence" rule is a simple one, and hard to forget. Attaching an unsigned reference doesn't do you any favours — unfortunately, as judges, we can't be sure of its integrity, and you may have unintentionally weakened its impact. 
And don't forget that "third party" reference means just that — attaching a first-party or second-party reference from your supervising partner or day to day colleague is not going to be as persuasive to a judge as one which is sourced from someone who is slightly more independent! 
We also encourage you to think carefully about who you offer as your referee. A number of judges read references first to get a flavour for the finalist and who it is that is personally supporting them — a referee with an established reputation and credibility in the market is much more impressive than one without.
However, the biggest black mark has to go to finalists who either (1) don't even attach references or (2) supply the name and phone number for their referee and invite the judging panel to contact them directly for a chat. Apart from the fact that the anonymity of judges as to the categories they review is designed to be preserved, the request in itself is, at best, a slightly cheeky approach, off-putting at worst.
Strike 6 – Arrogance
We recognise it's a delicate balancing act to adopt the right tone when you're singing your own praises, but arrogance or narcissism come through loud on paper. You may unintentionally lose your reader if your words paint you in an unflattering or egotistical light. 
On the flip side, make it clear what your personal contributions have been, as opposed to that of your firm in general or your colleagues. Be specific about your actual personal contributions to success. 
Strike 7 – Poor grammar and spelling mistakes
This one is a gutter ball in everyone's books.  Yet it happens, and often. A good proofread is a must. A lack of attention to detail intimates to the judge, rightly or wrongly, that you're not trying.  That's a big no no!
Strike 8 – Requesting Confidentiality
As judges, we declare that we have no conflicts of interest and will retain strict confidentiality about the materials you have invited us to review. It's a privilege to be a judge and one that we take seriously. However, if you aren't comfortable with the professionalism of the process and feel the need to instruct us to keep your submission private, perhaps don't say what you're about to say, or don't enter in the first place. 
Strike 9 – Lack of Attachments
We recommend you don't look a gift horse in the mouth by this one. Independent materials that substantiate your submission can go a long way to convincing the judges of the merits of your entry. Plus, we enjoy a good news story!
Strike 10 – Being beige
We've seen the full gamut of submissions, but usually, there are one or two finalists in each category that nail the brief. Remember that robots are not judging the submissions (well – not yet!). Rather, judges are humans with emotions and we encourage you to  make  a connection with them and draw them into your story. Humour, if used wisely, can star spangle your submission from one that is beige. The winning finalist has usually taken the judges on a journey that's been a pleasure to read, and we find ourselves wanting more or cheering from the bleachers. These finalists are the ones that don't blend in, but stand out from the crowd. 
In offering up our thoughts and tips, may we leave you with the words of Sir Winston Churchill ringing in our ears "I'm going to make a long speech because I've not had time to prepare a short one." 
About the Authors:
Claire E. Bibby, Senior In-House Lawyer & Non-Executive Director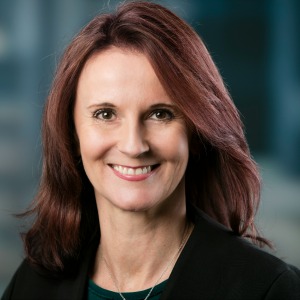 Claire Bibby is a well-known innovator and influencer in the in-house legal market.  Claire is a non-executive director of Marist180 (one of the largest organisations committed to empowering at-risk youth in Australia), Australian Property Circles (a property platform that matches like-minded, financially suitable people), and the University of Technology Sydney Law Advisory Board.  Claire has been recognised as one of Australia's best lawyers and female executives, including having been awarded the "Excellence Award for Women in Law", "General Counsel of the Year", "Female Executive of the Year in Asia, Australia & New Zealand", "Mentor of the Year" and most recently she was featured in SmartCompany's 2018 International Women's Day Showcase.  Claire is also a member of the Harvard Business Review Advisory Council and SmartCompany reader panel. She has been a regular judge of the Lawyers Weekly Partner of the Year Awards, Australian Law Awards, Corporate Counsel Awards, 30 Under 30 Awards, Women In Law Awards, the international Stevie Awards and the Australasian Law Awards.
Catherine James Head of Legal - Corporate & Investments, Challenger Limited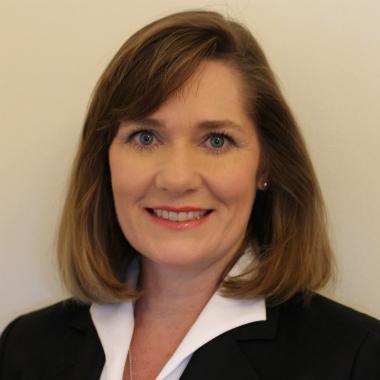 Catherine James has over 20 years' experience as a lawyer, with significant experience in financial services.  Catherine is a member of Challenger's Executive Management Team and is responsible for legal risk management across Challenger's investments and head office corporate legal work.  She was awarded the Lawyers Weekly Corporate Counsel Excellence Award 2018 and the Banking and Finance Lawyer of the Year Award 2018.  As a team, she has been awarded the ACC Australia Large Legal Team of the Year 2016.  Catherine is a steering committee member of the First Hundred Years project , a graduate member of the Australian Institute of Company Directors, and a member of the Financial Services Council Life Regulatory Affairs Working Group, Law Society of NSW, Association of Corporate Counsel, and Women Lawyers Association of NSW.  Catherine was appointed a judge of the Lawyers Weekly Australian Accounting Awards 2018 and Partner of the Year Awards 2018. 
Andrew Selim, General Counsel and Company Secretary, Home Consortium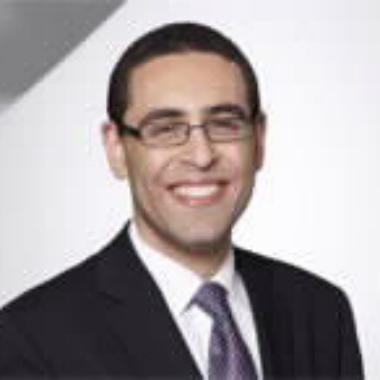 Andrew Selim is General Counsel and Company Secretary at Home Consortium, a leading owner, manager and developer of real estate across the country. Andrew has a broad range of experience in corporate real estate investment, large-scale developments, joint ventures, acquisitions, divestments, construction, insolvency and dispute resolution across the office, industrial, retail, hotel, residential, student accommodation and aged-care sectors.   He was a finalist for Construction and Real Estate Lawyer of the Year 2018 at the Corporate Counsel Awards and In-House Lawyer of the Year 2017 at the Australian Law Awards 2017.  Having been recognised for his standing in the industry, he was appointed as a judge of the Partner of the Year Awards 2018.