Law firms could lose graduate talent to big 4 consultancies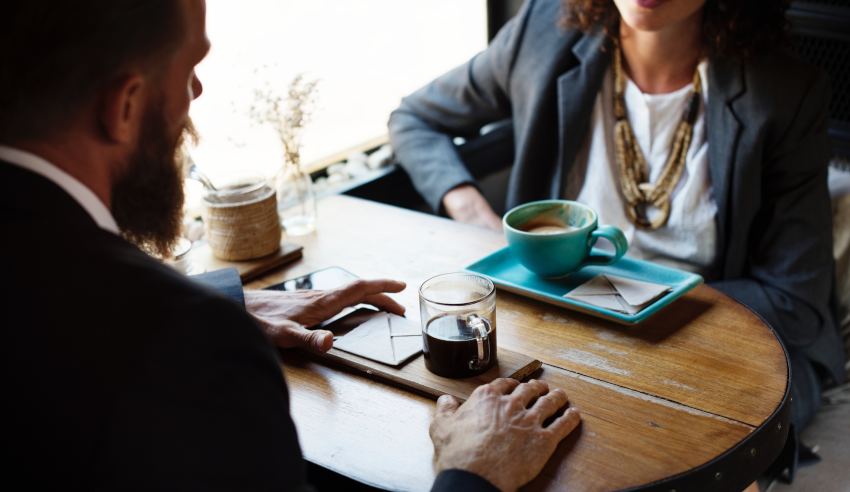 Having grown up with technology at their side, the generation of law students entering university this year will expect technology to be a central feature of their graduate roles, writes Whit Lee.
While the expectations of graduates are changing, the legal industry is failing to shake off the reputation of being "traditional" and is at risk of losing top talent if it fails to adopt the agility exemplified by consultancies.
With the technological landscape in a time of expedited change, I sought some clarity from Adrian Agius, Legal Technologist at Clayton Utz, to discuss the reality of how legal technology is currently being leveraged by firms.
Technology not living up to graduate expectations
With digitised records and smarter artificial intelligence search tools, the grunt work that was previously given to junior lawyers can now be delegated to intelligent systems. This would theoretically bring a big change in the type of work carried out by graduates, but Mr Agius has found that this has not widely been put into practice.
"Corporate law firms still have an image of working off paper copies and whilst firms sell the idea of being tech-driven and innovative to graduates, they often do not live up to expectations," Mr Agius explained.
"I've found that there's often an unwillingness to learn amongst lawyers as legal teams prefer to stick with what they know rather than develop the skills to create more efficient ways of working," he continued. "As such, the momentum of innovation is being stifled."
Graduates entering the profession in five years' time will be far more in-tune with technology than the current workforce and will bring an expectation of how the law should be run, how work should be done, and new expectations for their career pathways.
To remain attractive to employers, law firms must challenge these graduates by providing continual development of their existing knowledge and technological proficiency. If entering a law firm requires talent to take a step back, graduates will be lost to organisations with cultures fostered by innovation.
Legal career pathways
"Traditionally, firms have been known for having a hierarchy in place that's very rigid, in which your twenty-year path to partnership is set out for you," said Mr Agius.
This traditional legal career structure is in direct conflict with the value of "individuality" championed by Gen Z and opportunities to create alternative legal careers are giving graduates more options for the route that their careers can take.
As technology removes the repetitive work from traditional roles, lawyers will have greater time to direct towards the client and advisory-focussed parts of their jobs. This shift towards a collaborative people-tech paradigm where technology becomes a partner provides lawyers with more opportunity to focus on the elements of legal work that deliver client value, such as problem solving, offering strategic counsel, and improving access to legal remedy.
Enter the big four
In a development which may be surprising for some, Mr Agius sees the big four consultancies (EY, PWC, Deloitte, KPMG) making a play for graduate talent in the legal space, creating tech-savvy brands that differentiate themselves from traditional law.
This is a result of a shift in focus over the past years by these firms to rebuild as multidisciplinary practices. They sit in a strong position in the market due to their competitive advantage in practice areas such as tax and employment law created by their broad market experience and the ability to execute the legal advice provided.
Dedicated digital teams and attractive workspaces make these enticing places to work for new graduates and Mr Agius has no doubts that the willingness of consultancies to readily embrace technology is likely to steer top graduate talent away from law firms.
"At the big four, innovation has become engrained into how their processes run, meaning that they have the capacity to change their brand and make sweeping changes in how they work.
"Many law firms are failing to compete on this level and we're getting to a point now where more digital natives are coming through the graduate cycle and firms are going to lose talent," Mr Agius said.
For graduates with an awareness of what AI is currently achieving across different sectors, firms in which manual data-processing is common practice are going to find both their talent, and also their business, migrating to consultancies.
Some firms are, however, responding to this change and in the past year we have seen Corrs Chambers Westgarth and Clayton Utz pioneer practice groups dedicated to forensic technology and cyber investigations.
In fact, Mr Agius joined Clayton specifically because the firm integrated the technology practice into the partnership and formed a specialist Forensic and Technology Services team – offering an alternative pathway that allowed him to make use of his dual-training in tech and law.
These firms have negated the potential consequences of failing to innovate by evolving to become pioneers in the legal tech space, and the agility that they exemplify will capture the attention of graduates looking to work to their full potential at the forefront of technological innovation.
Whit Lee is the Executive Director of Strategy & Legal Software Solutions at LexisNexis Asia Pacific.