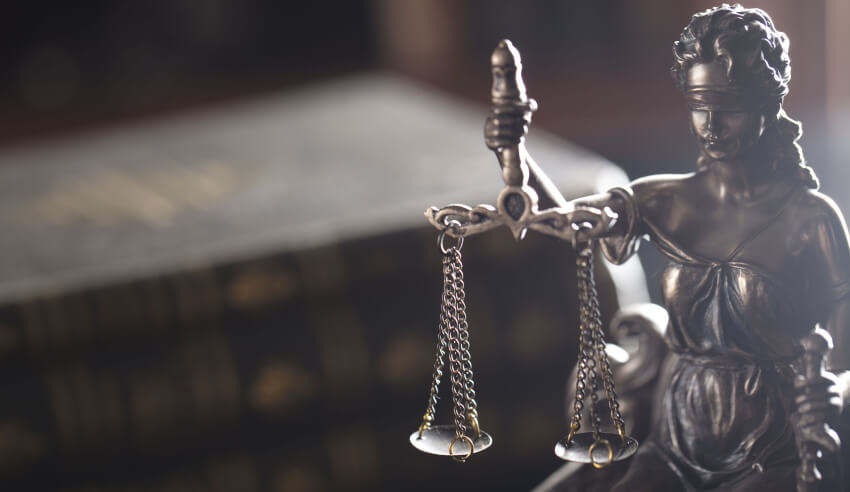 A UK lawyer and CEO has offered up her perspective on innovation in today's legal profession, saying that while the market is making headway, there's still a fair way to go before significant impact can be felt.
Speaking ahead of the NSW Law Society's FLIP Conference and Innovation Dinner next Friday, Chrissie Lightfoot, legal futurist and CEO EntrepreneurLawyer and Robot Lawyer LISA, gave an insight on innovation and disruption in the legal sphere.
"Legal innovation is a vastly broad topic encompassing innovation in every aspect of legal service delivery, such as marketing, sales, operations, finance, collaboration between entities, regulatory framework, policy, culture, product development, business models, customer service, digital strategies etc. – as is legal technology with its huge range of rudimentary and highly sophisticated AI technologies applied and deployed in a myriad of ways," Ms Lightfoot said.
"[For example] LegalTech – used by lawyers for lawyers to deliver legal help – and LawTech, used by lay/business people to self-help/self-serve legal products and advice for themselves and/or between themselves thereby negating the need for a human lawyer.
"Within these wide terms legal innovation and legal technology have achieved a great deal in the past few years in positively impacting the delivery of legal services and products from a legal supplier and legal buyer perspective in relation to significant time savings, cost savings, efficiencies and convenience for both.
"Yet, legal disruption on a large scale, whether firm wide, nationally or globally across a variety of sectors, whether internal – for lawyers or GCs – and/or external facing – for consumer and business buyer – at this point in time has been and is sadly, rather narrow in its impact."
As an example, Ms Lightfoot pointed to access to expert legal contracts and advice as being one of the greatest challenges facing societies across the world.
"In developed countries like the UK, United States, Canada, and even Australia, 80-90 per cent of people encountering a legal issue are unable to get help due to the prohibitive costs and 'arcane complexity of the system' (to quote Stevie Ghiassi of Legaler and Legaler Aid)," she said.
"There needs to be a fundamental shift and legal innovation via the imaginative use of both LegalTech and LawTech, together with new business strategies and models [to] provide just that."
Unfortunately though, the majority of law firms and other providers of legal services currently "exacerbate the traditional law firm business model and lawyer behaviour", according to Ms Lightfoot, by providing expensive unilateral support, documents and advice, and using LegalTech to benefit the firm rather than look to solve the problem of providing access to expert legal services, product and advice.
"Using the right 'intelligent' 'expert lawyer' machine instead of a human lawyer could make it affordable for the masses where they can help themselves in relation to their DIY legal needs – a significant trend – for everyday business and lifestyle matters," Ms Lightfoot explained.
Ms Lightfoot predicts the vast majority of the legal profession will continue to embrace disruptive technologies at a slower pace though they shouldn't, she warns.
"Experience tells me that the legal profession (as a whole) will (by and large) continue to embrace disruptive technologies very slowly. Furthermore, legal professionals in different nations are at varying stages of awareness, acceptance and deployment of LegalTech and LawTech and the regulatory framework in which they operate are either a help or a hindrance," she said.
"Simply put, for now and probably for the foreseeable near future, the majority of law firms and human lawyers are going to continue to do what they have always done and serve the clients they have always served, unilaterally, at the high end that are willing (and have the ability) to pay $100 to $1000 per hour (and more) for their human expertise services; and thereby continue to benefit from their game-playing tactics of toing and froing with another human lawyer which costs clients on each side time and money.
"This lack of provision of affordable quality expert legal advice and product for the everyday person is a fundamental and growing problem in every nation whereby changes brought by AI could better enable lawyers to meet their current and potentially new client's needs… if they choose to do so."
Ultimately, Ms Lightfoot said innovation, tech and disruption should be seen as an opportunity, rather than a threat, "particularly as lawyers exist to serve their client".
"In a world where seven out of 10 consumers would choose a 'lawbot', a customer facing, automated online system to handle their legal affairs over a human lawyer because it is cheaper, faster and simpler, and users of legal advice lines and online legal documents want more self-serve legal products and legal services – if lawyers are not serving their client in the way the client prefers or expects to be served and/or the lawyer isn't willing to adapt or change then it's a 'fait accompli.'
"Taking a legal futuristic view, I am confident that legal innovation, legal technology and legal disruption are poised to take off exponentially in the next 10 years, benefitting lay people, business people and the legal profession and industry as clients and customers continue to be more aware and savvy as to the choices, possibilities and opportunities with regard to legal services. I predict that new providers (not necessarily qualified solicitors) of legal services, products and advice in 'regulatory friendly' territories will move rapidly to compete with existing law firms and lawyers for the 80–90 per cent of the market they have neglected and the 10-20 per cent of the market they currently serve.
"It will be inevitable that some lawyers and law firms will benefit from the opening up of the latent legal market due to the AI tech disruption and disruptors as more law will need serving that may not be the domain of the machines. That said, I anticipate a huge movement toward sophisticated self-help law by consumers and businesses of every size provided by a wide range of existing and new suppliers."