Clayton Utz hosts TEDx Bligh St event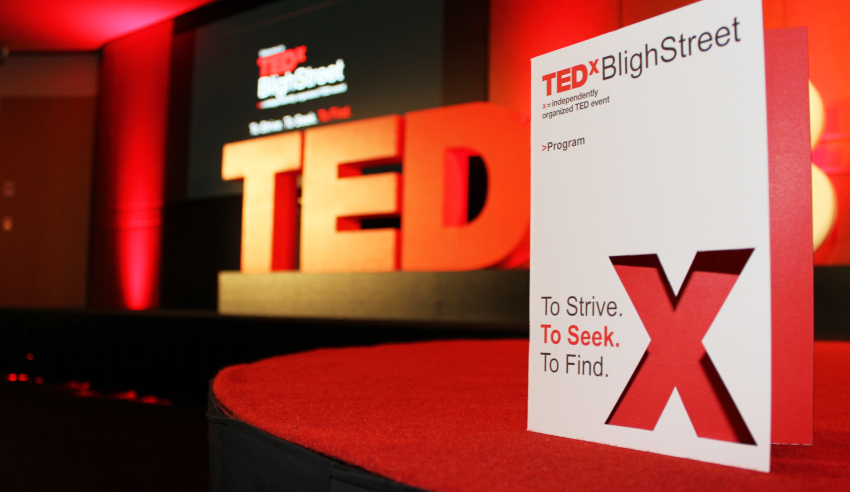 National law firm Clayton Utz has delved into the worldwide phenomenon that is TEDx, hosting a talkfest at its Sydney offices.
Speakers in attendance offered their own unique perspective on the theme – 'To Strive, To Seek, To Find' – with many focusing on approaching crucial decisions and turning-points in life, the firm said.
"Author Jane Harper, for example, spoke about turning the urge to be creative into creation, using discipline, clarity, good time management and the confidence to try. Professor Charlie Teo shared some very personal experiences of operating on patients with brain tumours when no-one else was prepared to take the risk, and how to recognise the fine line between tenacity and futility in treating gravely ill patients," the firm said.
"Dr Jodie Ward spoke passionately about Australia using forensic DNA testing to its full potential to help identify missing people, solve cold cases and bring comfort to families (there are an estimated 2,600 long-term missing people in Australia, and 500 sets of unidentified remains) [and] John Bell AO OBE talked about how Shakespeare, whom he described as being extraordinarily curious, with a healthy degree of scepticism, and amazing empathy, had made him a humanist."
It was important for CU to host the event, it said in conversation with Lawyers Weekly, because it sees itself as "confident, incisive and engaging – and that seemed a pretty good way to describe the average TEDx talk!"
"Many of us listen to TED talks to refresh our thinking and learn new ideas and approaches and knew others in our local business community would too. The idea behind sponsoring TEDxBlighStreet was to foster an experience that was different and unique – an event that would inspire and connect, as well as get people talking in ways or about things outside the everyday," the firm said.
The firm's deputy CEP of clients and markets Bruce Cooper said "As a leading Australian law firm, we deliver to our clients not just outstanding client service and guidance, but also outstanding experiences that provoke thought and conversation. It's conversations that underpin relationships and a TEDx event provides an overwhelmingly rich platform for conversation among the local business community."
Lawyers are often so busy that it's hard to find the time to step back and view the world from a different perspective, the firm mused, but those different perspectives and ideas from other fields are "crucial to developing and maintaining a creative, curious, and practical mind that can deal with new challenges", it added.
"TEDx events are an opportunity to hear from people who are working and striving in fields outside the law, but whose challenges and solutions resonate with everyone," the firm concluded.
"The stories shared at TEDxBlighStreet were perspectives on life, loss, tenacity, resilience, ethics, humanity and finding your true passion in life – so there was plenty of rich food for thought for lawyers to apply in their own lives, both personally and professionally."