LawCPD, founded in 2008, aims to provide premium online CPD courses for Australian lawyers – regardless of whether they work in the city, suburbs or regional areas.
"We were the first CPD provider in Australia to offer lawyers the flexibility of online CPD they could complete on mobiles or computers, and have continued to innovate to provide the best online CPD for lawyers since then," said LawCPD director Sarah Mateljan.
"LawCPD offers a wide range of interactive online CPD courses for lawyers, unlike most other CPD providers who only offer online video or audio recordings.
"The interactive online CPD is more engaging and flexible than recordings, plus lawyers can earn unlimited CPD points each year by completing interactive activities – compared to recordings which are capped at five points per year in most states."
Ms Mateljan said while many look at CPD as purely a requirement, the benefits that come with acquiring points pay off in spades.
"Ongoing learning is essential for all lawyers – the law is constantly evolving and the profession itself is being transformed by new technologies. This makes it more important than ever for lawyers to proactively learn and stay up-to-date with these changes. That's why we publish a range of new courses every year and update our existing content to make sure lawyers stay up-to-date with the latest developments," she explained.
"There are many studies which show continuous learning can improve your general wellbeing as well as your ability to reach professional goals. Some of the benefits identified include improved knowledge, competence, confidence and resilience – which can have lasting benefits for lawyers."
In terms of what LawCPD is offering this year, Ms Mateljan said the provider has just launched a new online platform "with features that make it easier for lawyers to find and complete great CPD that suits their specific needs".
"… Lawyers can choose from over 100 hours of individual online CPD courses, or select a 5 or 10 CPD point pack that covers all their core CPD areas and includes a 20 per cent discount on our standard pricing. We have released a number of new courses this year on a range of great topics developed by leading legal experts including the [Honourable] Michael Kirby."
In conclusion, she noted: "I would encourage all lawyers to try LawCPD's online courses because they offer a convenient way to meet the core CPD requirements while learning from leading legal experts, no matter where you live and work in Australia."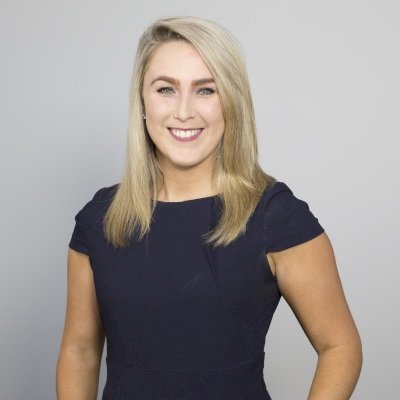 Emma Ryan is the deputy head of editorial at Momentum Media and editor of its legal publication, Lawyers Weekly. 
She graduated from Charles Sturt University with a Bachelor of Communications (Journalism).
Email Emma on: This email address is being protected from spambots. You need JavaScript enabled to view it.