The plaintiff firm is investigating claims that Lendlease breached the Corporations Act 2001 by failing to properly inform the market of "serious problems" in its Engineering and Services Business, "which led to millions being wiped off its market capitalisation value when the true extent of the problems was revealed", it says.
The claims against the construction giant allege that it breached continuous disclosure obligations and engaged in misleading or deceptive conduct.
According to Maurice Blackburn, on 9 November 2018 LLC announced to the market that it had identified 'further underperformance' in its Engineering and Services Business, also announcing that it was reviewing its Engineering and Services Business in light of that underperformance.
"The market reacted sharply to the announcements, with Lendlease's share price dropping by more than 18 per cent in a single day of trading on 9 November 2018," the firm explained.
"In its half year results presentation on 25 February 2019, LLC then announced that it considered the Engineering and Services Business was 'no longer a required part of the Group's strategy,' and it expected to incur restructuring costs of between $450 million and $550 million pre-tax as a result of that decision."
Class actions principal lawyer at Maurice Blackburn, Rebecca Gilsenan, said it "defies belief that the company would not have had adequate awareness of such significant issues and changes to the business earlier than when it informed the market, ultimately distorting the share price for investors".
"Shareholders who purchased LLC ordinary shares ultimately paid an inflated price and can seek to recover their losses through our proposed shareholder class action," Ms Gilsenan said.
"Our proposed action will allege that LLC failed to comply with its continuous disclosure obligations under the Corporations Act 2001 (Cth) and the ASX Listing Rules and engaged in misleading and deceptive conduct in respect of the performance of its Engineering and Services Business.
"Time and again we see large and experienced companies flouting the laws in order to gain some type of advantage and it is ultimately millions of everyday Australian shareholders – whether that be through individual accounts or through savings tied up in major superannuation funds or other managed funds – that end up paying the high price of not being properly informed.
"Corporate conduct is a serious issue at the moment in Australia, and companies must start justifying their worth to society with a greater emphasis on things such as their social impact, rather than just straight economics – that's what the founder of Lendlease believed in 1973 and today's company should still heed those words."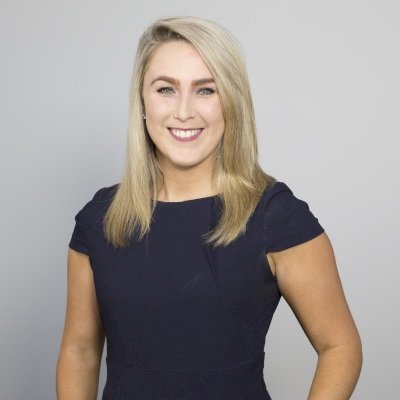 Emma Ryan is the deputy head of editorial at Momentum Media and editor of its legal publication, Lawyers Weekly. 
She graduated from Charles Sturt University with a Bachelor of Communications (Journalism).
Email Emma on: This email address is being protected from spambots. You need JavaScript enabled to view it.