Ashurst promotes 9 Aussies to partnership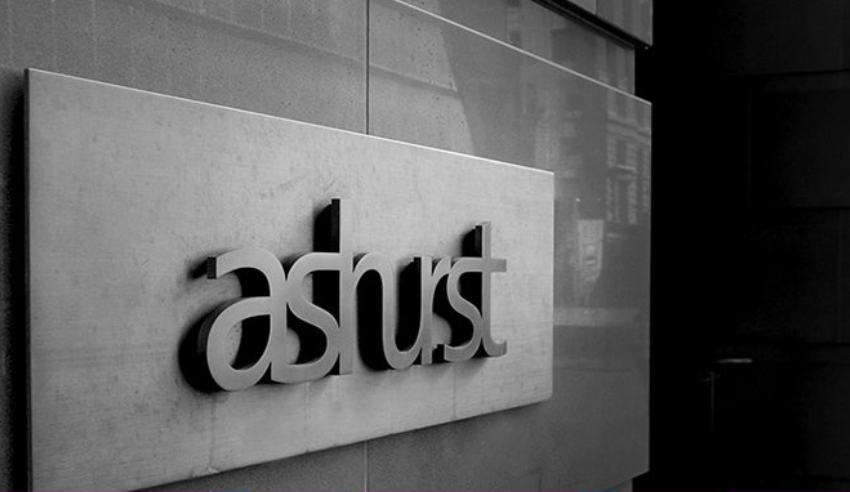 International law firm Ashurst has announced the promotion of 21 partners, including nine in Australia.
Ashurst has promoted 21 across nine of its offices and 10 of its practices, effective 1 May. 
By country, nine of the new partners are in Australia, eight in the UK, and one in each in Germany, France, Hong Kong and UAE, a statement from the firm confirmed. 
The new Aussie Ashurst partners are: Anita Choi, corporate, Sydney; James Clarke, dispute resolution, Melbourne; Rebecca Cope, digital economy, Sydney; Madeleine de Garis, global loans, Melbourne; Elissa Speight, employment, Canberra; Melissa Fraser, competition, Sydney; Caroline Lindsey, projects, Perth; Julia Sutherland, employment, Perth; and Lynda Tully, corporate, Melbourne.
"I am delighted to recognise the achievements of such a talented group of lawyers," Ashurst chairman Ben Tidswell said.
"They all have an impressive track record of delivering for our clients, their practices and the firm and I congratulate them all on their appointment to the partnership."
Paul Jenkins, global managing partner, added: 
"The firm is delivering an impressive level of performance and this has enabled us to make a good number of promotions across our offices and practices. And with 2019 marking 100 years since women's entry into the legal profession in the UK, this is also the first time in Ashurst's history that the total number of female partners globally will now exceed 100.
"From 1 May, 25 per cent of our partners will be female, as we continue to work toward our financial year 2022 target of 33 per cent of the global partnership being female. I am confident that all our new partners will play an invaluable role in the future growth and leadership of our business."