Justice Connect welcomes new patrons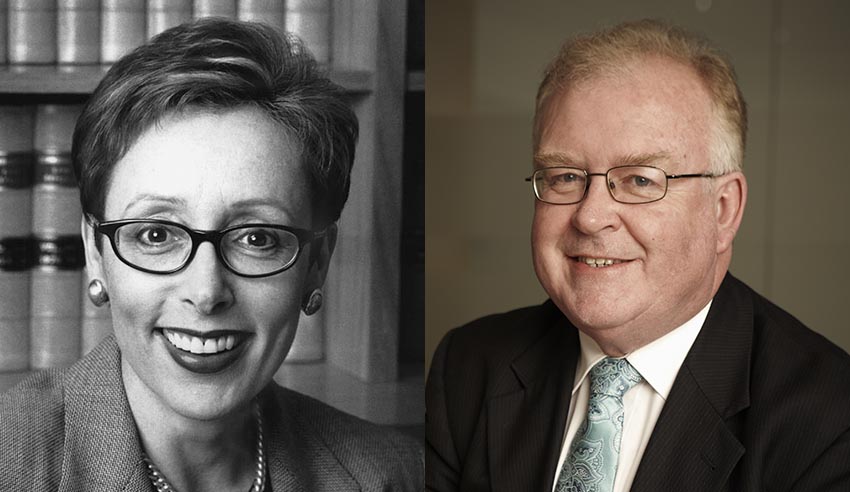 The organisation has appointed two established legal professionals as its newest patrons.
Justice Connect has confirmed Ruth McColl AO and Robert Fitzgerald AM are the new patrons, together bringing a wealth of experience in representing social justice, human rights and the law. 
Throughout her career Ms McColl has held the position as officer in the Order of Australia for her service to the law, being awarded the Centenary Medal in 2001, and was appointed a Judge of the Court of Appeal in 2003.
Prior to her appointment to the bench, she served on the Council of the NSW Bar Association from 1981 until 2001, and was elected the first woman president of that organisation in 1999. She was also president of the Australian Bar Association (2001), president of the Women Lawyers Association of NSW (1996-1997) and vice president of Australian Women Lawyers (1996-1999), a statement confirmed.
Meanwhile Mr Fitzgerald currently holds the title as commissioner with the Australian Productivity Commission and is working on the inquiry into Compensation and Rehabilitation for Veterans.
Prior to this, he was the Community and Disability Services Commissioner and deputy ombudsman in NSW, and the convener of the Indigenous Disadvantage Working Group of the Steering Committee for the Review of Government Service Provision for nine years. 
"We're thrilled to have two such august members of the community join our organisation," said Chris Povey, CEO of Justice Connect.
"Ruth and Robert have unparalleled experience in so many fields, we're truly lucky to welcome them into the Justice Connect family. They embody our efforts to make the law work for people and community groups that need help."
Commenting on her appointment, Ms McColl said: "Justice Connect is an organisation that stands for something that I believe in very strongly – that the law can be used to make people's lives better, and the community more connected and vibrant".
Mr Fitzgerald stated: "I saw firsthand Justice Connect's excellent work when serving as chair of the Advisory Board of the Australian Charities and Not-for-profits Commission. Their commitment to building a strong, vibrant community sector, and their work in using the law to do so, is unique, and it is an organisation I am excited to represent publicly."