Baker McKenzie promotes 7 partners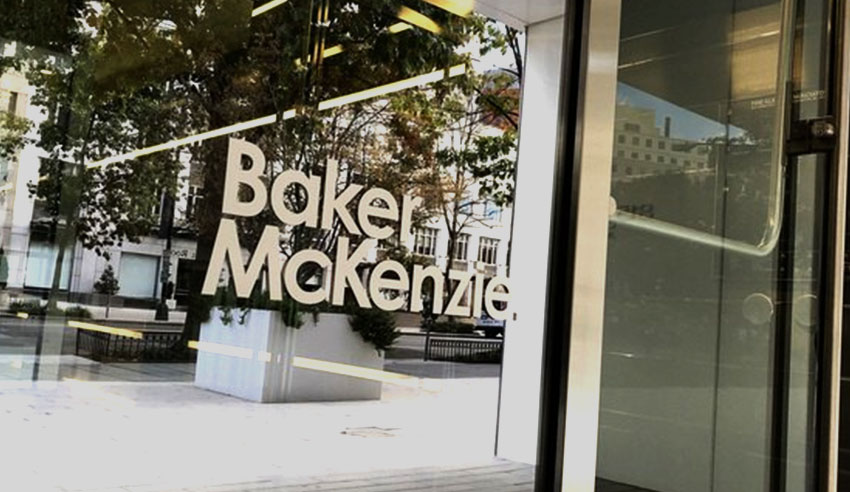 Baker McKenzie has announced seven of its Australian lawyers will be joining the firm's global partnership.
Working across mergers and acquisition, pro bono and projects teams, and dispute resolution, six of the new partners have been elected from the firm's Sydney office, while one has been named in the Melbourne office.
In mergers and acquisition, Lawrence Mendes has been announced in a partner role, effective 1 July.
Kate Gillingham also joins the partnership as part of the pro bono team.
Four Sydney-based projects lawyers have also received promotions, named as Franco Aversa, IIona Millar, Lucas Tyszkiewicz and Leo Vellis.
Melbourne's Helen Joyce has been named as a partner in the Melbourne dispute resolution team. 
The announcement was part of a global partner promotion round which saw 81 individuals appointed to the partnership after a financial year where 34 lateral hires were also added to the ranks.
Commenting on the appointments, acting global chair of Baker McKenzie Jaime Trujillo said "congratulations to each of our newly elected partners and lateral partners".
"We proudly maintain our industry-leading commitment to diversity and inclusion, as once again 40 per cent of our new partners globally are women," he continued.
"We also continue to attract leading lateral partners who value the innovative and purposeful culture we foster every day at Baker McKenzie."
Mr Trujillo concluded: "But we need to do better, and that is why I am delighted that we made a public commitment earlier this week to a global aspirational target of 40:40:20 by 2025." 
This email address is being protected from spambots. You need JavaScript enabled to view it.