Minters appoints 2 non-legal partners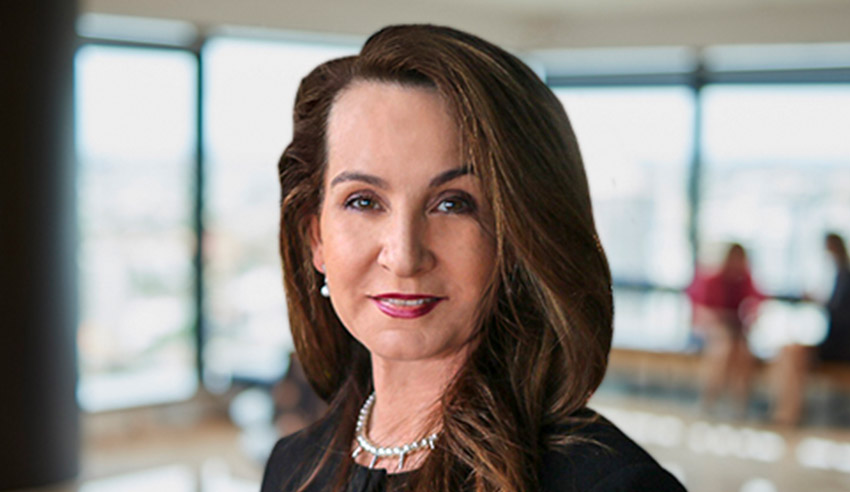 National firm MinterEllison has appointed two partners from non-legal backgrounds, furthering the firm's "continued investment in its consulting offerings".
The appointment of both Donna Worthington (risk and regulatory) and Kay Salvair Smith (infrastructure consulting) takes the firm's consulting partner total to eight.
In a "disruptive move", the firm added, it has also launched MinterEllison Infrastructure Consulting, which will be led by Ms Salvair Smith.
"The appointment of Kay (pictured) and Donna follows closely upon the appointment from 1 March of Brendan Welsh, Debbie McLaughlin, Stephen Craike, Kim Gordon and Simon Lewis as partners in our technology consulting practice, ITNewcom," said the firm's managing partner of consulting solutions and innovation, Andrew Cunningham.
"Our firm was the nation's first to provide complete end-to-end specialist technology consulting and legal services through our acquisition of ITNewcom in 2017, and it's exciting to see momentum continue with our non-legal offerings extended with the launch of Infrastructure Consulting and bolstering of our risk and regulatory team."
The firm's latest non-legal adjacent offering, MinterEllison Infrastructure Consulting, "will provide combined service offerings on matters throughout the infrastructure project life cycle, including in relation to technical, commercial, financial, legal and transaction/project management", the firm said.
"Our clients have asked for integrated commercial, technical, financial and legal advice on complex infrastructure and development projects," said MinterEllison managing partner for infrastructure, construction and property Virginia Briggs.
"MinterEllison Infrastructure Consulting services integrate with legal to provide a truly 'best for client' service."
Ms Salvair Smith added: "We're responding to our clients' changing needs.
"With continued government and private sector investment in complex infrastructure projects, we're seeing a rise in the number projects needing external support and integrated strategic services."
"Our immediate focus is delivery. We have a number of infrastructure project engagements that we're excited to deliver, including in ports, roads, city planning, urban renewal, asset realisation and university campus renewal.
"We can use these projects to demonstrate that diversity of thought (legal and non-legal) and technical background really does produce the best solutions for clients."
Ms Worthington, on the other hand, will work alongside partner Rahoul Chowdry "to help the firm's clients navigate the world of governance, regulation and risk".
"Through our extended service offering, we support our clients to operationalise the law," she said.
"Combining a new layer of risk and regulation capabilities with MinterEllison's existing legal expertise is a natural fit that our clients will benefit from. It's an exciting time to join MinterEllison and help continue the momentum in its non-legal offerings."
Mr Cunningham concluded: "We remain focused on growing our non-legal consulting work, and we are getting the people we need to broaden our range of services.
"We are thinking beyond the law and will continue to offer our clients new multi-disciplinary and industry-facing solutions to help them efficiently reach strategic goals, grasp business opportunities and create commercial value for their stakeholders."
This email address is being protected from spambots. You need JavaScript enabled to view it.