Goodbye job applications, hello dream career
Seize control of your career and design the future you deserve with
'Best practice' change strategies to transform your firm
Today it is undeniable that the legal industry is undergoing dynamic change. A deregulated market, an influx of higher value work and a growing workforce of tech-savvy professionals have created an unprecedented era of opportunities, writes Tony Song.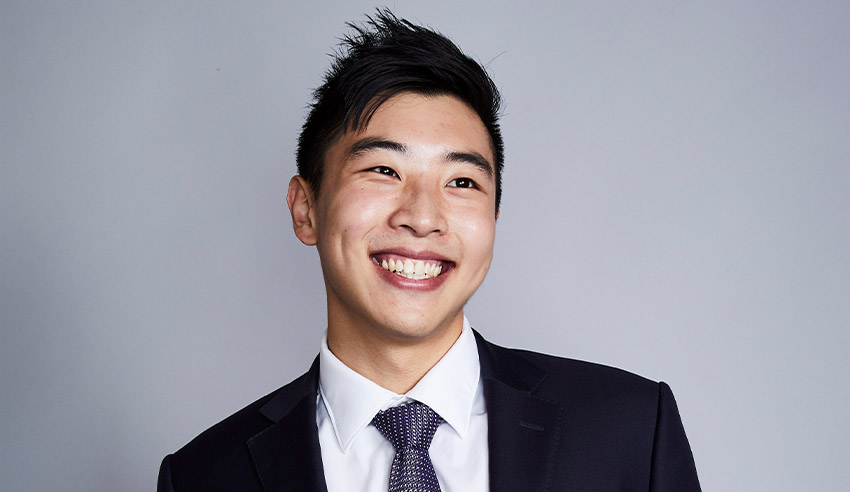 On the tech front, AI Spring is in full bloom, bringing with it an explosion of legaltech and investment. All top management must now realise the value of innovation.
You're out of free articles for this month
To continue reading the rest of this article, please log in.
Create free account to get unlimited news articles and more!
In this environment, a systematic approach to managing, responding and leading change is essential. Across industries, this has been an area of difficulty.
A BCG study found while 85 per cent of companies in the past decade have undertaken a transformation, nearly 75 per cent failed to improve business performance either short or long term. Compounding this for law, previous research has identified lawyers' personalities, management structures and cultural factors as key disablers of change.
In light of this, the FLIP Stream at the UNSW Allens Hub for Innovation, Law and Technology this year chose "change leadership" as their annual research topic.
The FLIP Stream is a five-year research project between the Law Society of NSW and UNSW, a product of the former's Future of Law and Innovation in the Profession (FLIP) Commission of Inquiry in 2016.
This year, FLIP Stream academics Dr Justine Rogers and Dr Felicity Bell presented change leadership for a dynamic profession at the FLIP Conference. Their research identifies "best practice" strategy for law firms to implement change. Change management scholarship has been combined with their data from interviews of change leaders working in legal practice and observations of lawyers undergoing change. Their findings were consolidated into a four-step cycle, operating iteratively in practice: contemplation, preparation, action and maintenance.
As FLIP Stream's current intern, I now share my insights from their talk.
1. Contemplation
VIEW ALL
First, it is crucial that there is a reason for change. This could range from day-to-day problems, to an issue being driven by external forces, or just a sense that things could be better. A pain point must be understood, or else, as one change leader put it, the solution "won't stick".
People must come to their own realisation that change is needed. Jumping straight to a legaltech solution is often counterproductive. One interviewee described implementing a technology without any change management, commenting "that technology is not being used today."
It is then up to the leader to build a groundswell. This involves building awareness, generating a sense of urgency, forming a guiding coalition and developing a vision.
2. Preparation
Next, plan ahead. The fundamental challenge of change leadership is gauging the implications of any substantial change to an organisation.
A logical step is to set up a "roadmap for change" – a timeline of events and whose support is needed at each step. These must be linked to a broader, organisational strategy. As one change leader said, having the "mission, values and drivers" of change as a reference point helps "alleviate some of the pain of change". Moreover, long-range planning is crucial rather than operating on short-term horizons as many firms do. Setting up metrics to track changes is necessary as change is often difficult to see once implemented.
Moreover, a dominant theme in the interviews was the need to plan for lawyers' strengths and weaknesses. Lawyers are good at identifying risks which can be both positive and negative. They are, however, solutions-focused so involving them in the process is useful.
But it may be necessary to temper their perfectionism and high expectations. Getting outside expertise from project managers, designers, or consultants can mitigate some concerns. Regardless though, the best personnel to lead the change are, as one interviewee said, people who "understand the law and understand the pressure – so it's all about empathy".
3. Action
Implementation must be swift as otherwise people "very easily lose heart and minds for change projects". It is critical to directly engage those affected, underpinned by a structured feedback channel. It is also essential to be transparent about any uncertainty, to communicate the sense you are working through the change together.
To deal with resistance requires strong EQ. You need to be able to recognise that what looks like resistance is sometimes ignorance. Often lawyers don't recognise the value of the innovation as they are simply too busy. Overcoming the natural resistance that change provokes takes empathy and approachability, best expressed face-to-face.
4. Maintenance
Finally, you need to evaluate your success. Examine your tracked metrics and, as one interviewee advised, gauge what was correct in your predictions and what to now pivot away from. As another interviewee reported, firms have had success applying project management principles, to report value and share success to maintain momentum.
Few innovations can be immediately integrated into workflow processes, so constant iteration is important. Adopting a test-and-learn mentality will reframe mistakes as valuable sources of discovery.
A final note
The goal should be to instil an innovative mindset across the firm, so all employees are interested in and responsible for change.
Mastering this process is necessary because of the pace of change and technology today; what is innovative to one generation may not be for the next. Investing early in your innovation capital now will pay immense dividends later.
While cultural shift is a massive undertaking, if you employ the right strategy and persevere, you will be able to effect positive change that improves lawyers' work and clients' experiences and outcomes.
Tony Song is a penultimate International Studies/law student at UNSW who interned in the FLIP Stream of the Allens Hub for Technology, Law and Innovation in 2019.