Julian Morrow to aid in lawyers' CPD scramble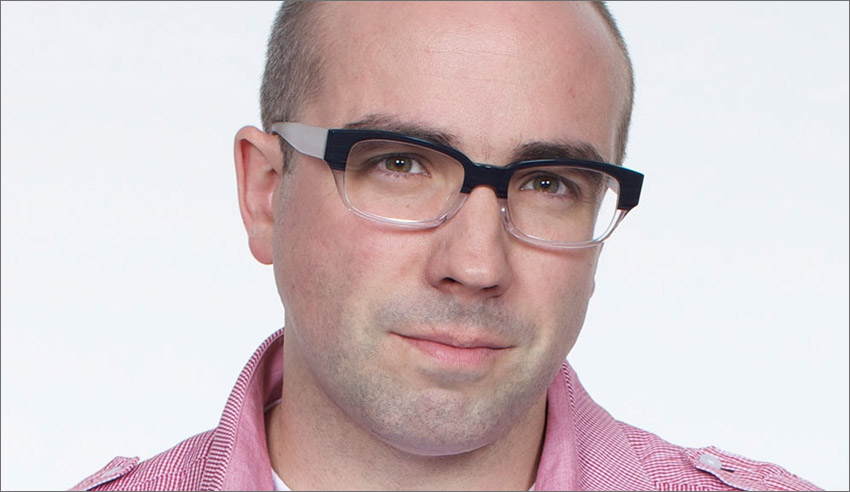 Former lawyer and founding member of The Chaser, Julian Morrow, is set to help lawyers tackle their CPD points by hosting a new game show.
Mr Morrow's CPD game show is designed to help lawyers satisfy their CPD requirements for at least one CPD unit in the ethics and professional responsibility category.
Hosted at Redfern's The Giant Dwarf Theatre on 1 October, the event will discuss recent ethical and professional responsibility issues in a trivia-like fashion.
"Ethical Pursuit? is a new development in the CPDUI project – which stands for 'Continuing Professional Development Under the Influence' – which I started running at Giant Dwarf Theatre in Redfern last year. The aim of CPDUI is to create events that have the same quality and quantity of legal content you get in your bog standard CPD session, but to deliver that in a more entertaining way," Mr Morrow said, speaking to Lawyers Weekly.
"I'm bringing the skills I've developed over 20 years in television to the continuing education part of my former career as a lawyer. (I'm no longer practising, but was never actually struck off).
"From talking to lawyers at CPDUI, I get the impression that the compulsory CPD unit in 'ethics and professional responsibility' can be the one practitioners find themselves scrambling to fill as the end of the CPD year approaches each March. So as a lapsed lawyer, I felt it was my non-professional responsibility to provide an engaging way to get your ethics point."
Mr Morrow said while Ethical Pursuit? is billed as "the CPD game show", it operates more like pub trivia.
"Lawyers who come along get a free glass of wine on arrival, and then use their phones to answer trivia questions about a subject that's not at all trivial. Trivia and ethics may seem an unlikely fit, but the quiz format actually makes for a clear and effective way to raise the full gamut of topics within ethics and professional responsibility. Legal ethics has never been this fun... which isn't saying much," he explained.
"And sure, lawyers' ethical dilemmas in real life may not have answers which are as simple or clear as the answers to trivia questions. But I'd like to think lawyers who've been to Ethical Pursuit?  will feel more equipped to deal with those thorny issues if and when they arise.
"As well as making (ABC consumer affairs show) The Checkout, which basically involved turning a 500-page statute into an informative light entertainment TV show, Ethical Pursuit? also draws on other educational quiz formats I've developed, like 'Question Time' (the weekly Australian politics quiz I ran as host of Friday Drive on Radio National in 2012-13) and 'The Chaser's Media Circus' on ABC TV."
So far, Mr Morrow said feedback has been good, with more lawyers keen to put their hand up for the new way of obtaining CPD points.
"It's had a really positive response so far. I've run Ethical Pursuit? sessions interstate for The Law Institute of Victoria and the Law Society of South Australia, and the Queensland Law Society's booked me for their 2020 Symposium too," he said.
"My favourite bit of feedback was from a very senior practitioner who came along to the Ethical Pursuit? in Melbourne. I remember seeing him when he arrived and thinking to myself, 'You're going to hate this'. He came up at the end of the night and said, 'I've been going to CPD sessions about ethics for 40 years and that was the best one I've ever seen'. The poor man had clearly lost his marbles.
"And yes, I do realise the irony of anyone from The Chaser being involved in something to do with ethics."