Lawyer X reports failure but does not feel 'particularly guilty'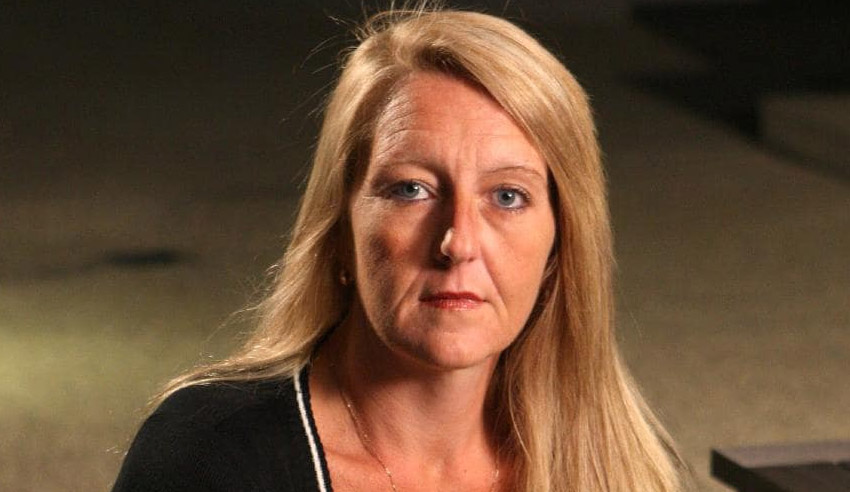 The barrister at the centre of the explosive inquiry into the management of informants within Victorian Police said she does not feel "particularly guilty".
In new documents released by the Royal Commission into the Management of Police Informants (RCMPI), Nicola Gobbo filled out a questionnaire given to her by one of the psychologists working on her case in which she noted failure, but no guilt.
Ms Gobbo reported having lost her taste for food, sex and her sense of self-worth and has instead retreated into depression and anger at Victoria Police. She added she has become more critical of herself and feels as if she is being punished.
"Psychologist 1" – a pseudonym for a mental health practitioner who has been working with Ms Gobbo since 2010 – said: "She is frightened for her life and [redacted] safety [redacted] and feels she has nowhere to turn for help."
The psychologists reported Ms Gobbo is still occasionally feeling suicidal but does not have the drive to do anything, due to her concern for her two children. Her partner has left for an indefinite amount of time, leading to some "social isolation".
"She reports she does not have a secure home or identity for herself or her [redacted]. She focuses on her role as a mother [redacted] but reports poor sleep and ruminations about all that has happened to her preoccupying her thinking," Psychologist 1 said.
Ms Gobbo was diagnosed with a psychiatric disorder associated with ongoing crippling psychological symptoms of loss of energy, disruptive sleep, irritability, loss of appetite, concentration problems and fatigue in addition to anhedonia and loss of self-worth.
"I conclude we are at a stage of therapeutic nihilism," the psychologist reported.
Another psychologist, working with Ms Gobbo since March 2019, said: "Being isolated from her social support, she is unable to tap on her social resources to ensure things are being done. Instead, this isolation means that she will need to [redacted] as well as all the daily logistics and administration of the household."
"These are also weight as her [redacted] future appears to be shrouded in uncertainty. Leading to more anxiety that Ms Gobbo has to bear," "Psychologist 2" reported.
Upon reading these documents, commissioner Margaret McMurdo is unsatisfied with the idea Ms Gobbo will never be fit to appear before the commission and will revisit all new information pertaining to her mental health in mid-November. The commission is expecting to finish up with all public hearings before the end of the year.
This email address is being protected from spambots. You need JavaScript enabled to view it.