Victoria pays compensation to clients of dishonest lawyers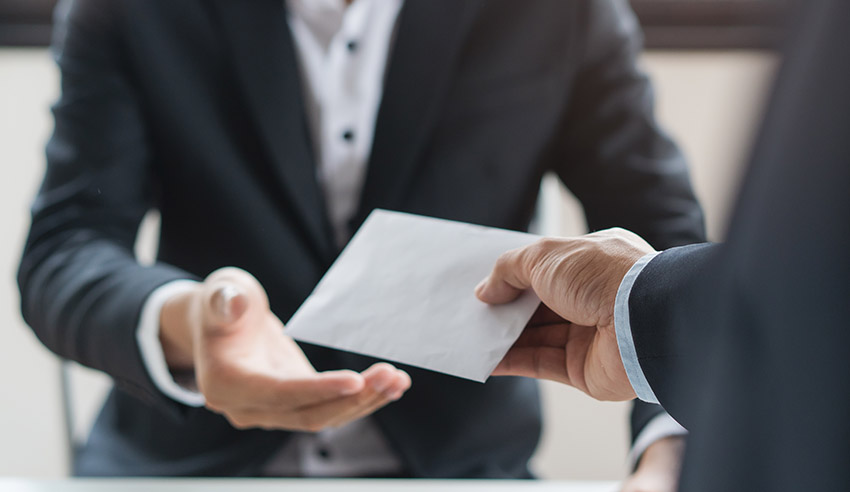 Victoria's legal professional board reported more than $5 million in compensation was paid to clients of dishonest lawyers, as five practices are appointed managers in order to ensure trust account compliance and a further 14 are referred to police.
In the 2018-19 period, the board received 26 claims for compensation under a scheme designed to investigate monetary loss as a result of dishonest lawyers.
The total amount resolved during the year came to $5.2 million. This was comprised of 12 claims wholly or partially allowed, three disallowed and two withdrawn. The three disallowed claims added up to $1.845 million and the two withdrawn clams added up to $344,000. The report shows the figure paid in 2018-19 was $1.776 million across the allowed claims but not all payments were paid before June 30.
Solicitors received more complaints than barristers, which "[reflected] their higher level of contact with consumers". Much like the results in Tasmania, family law, probate and estate provisions, conveyancing and commercial law attracted the most complaints. It was mostly associated with "heightened states of emotion and stress".
The board received over 5,700 enquiries from the public about potential complaints. It noted, however, that "most enquires do not become complaints as many are resolved on the first contact with our office" and where possible, it provides clear information on the information and empowers them to "resolve the problem for themselves".
The biggest allegation from clients was in lawyers overcharging for services, followed closely by negligence and dishonest or misleading behaviour from legal professionals. The overcharging complaints prompted the board to address the costs of services and review access to legal services under its Uniform Law initiative.
Board CEO and commissioner, Fiona McLeay, said: "We see in complaints and from our own research many consumers do not want or cannot afford the traditional method lawyers use to provide legal services. It doesn't need to be like this."
Many of the complaints involved "relatively minor issues", including inadequacy in cost reporting and disclosure, poor file management and poor communication.
"These often happen when lawyers make basic mistakes, like forgetting to make clear file notes, or keeping a diary," the annual report noted. "To ensure these minor issues do not become major problems for clients, we look to identify recurring themes which prevent law practices from meeting their clients' needs and expectations."
Of all 855 investigations into law practices and barristers' clerks carried out during the year, almost half revealed breaches of trust regulations. In 166 investigations, it found a need for further follow-up work and a further 60 had "serious breaches".
Thirty-one of the 60 "warranted immediate consideration of potential disciplinary action in VCAT" and a further 15 required the board to consider direct intervention by having a supervisor or monitor appointed. Another 14 investigations revealed issues that were "significant enough to warrant referral to the police for possible criminal investigations".
In the 2018-19 period, the board worked with 15 law practices to offer support to have better compliance practices, along with auditors and the Law Institute of Victoria (LIV).
The LIV also carried out CDP monitoring and compliance checks of solicitors. As part of this, the LIV worked with 256 solicitors who did not meet their quota, with 13 failing to do so after warning. In random audits, 550 solicitors were checked and nine failed to meet their compliance obligations, leading to follow-up action from the board.
A Uniform Law, implemented by the board, gave it power to appoint supervisors which would oversee trust accounts. In extreme circumstances, Victoria's Supreme Court appointed a receiver to attempt to recover trust money and trust property.
During 2018-19, the board directly intervened in five legal practices to appoint a manager that oversees trust accounts. The Supreme Court finalised one receivership that was ongoing from the previous reporting year.
This email address is being protected from spambots. You need JavaScript enabled to view it.