Women in Law 2019 winners revealed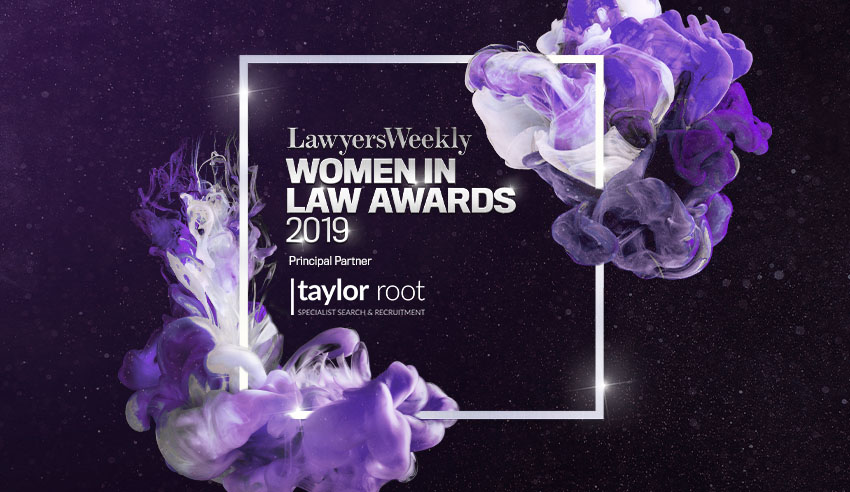 Lawyers Weekly, in partnership with Taylor Root, is proud to announce the recipients of this year's Women in Law Awards.
The eighth annual Women in Law Awards were held on Friday, 22 November at Melbourne's The Hyatt Regency.
This year's Women in Law Awards was the largest in the event's history, with around 700 legal professionals, their family and their friends showing up to mark the occasion.
In the end, over 30 award winners were named, representing areas right across the business of law - from academic and legal operations to sole practitioners, partners and pro bono heavyweights. 
"The Women in Law Awards is one of the team's highlights of the year. It's incredibly inspiring to see so many people gather together to celebrate the achievements of female legal professionals, as well as the efforts made to support and foster this amazing talent," said Lawyers Weekly editor Emma Ryan.
"On behalf of Lawyers Weekly, I want to sincerely thank each and every one of the people who contribute to making this event happen each year. Congratulations to all of the finalists and of course, the winners. We'll see you again next year!"
Click here to see the winners of the 2019 Women in Law Awards.