Law firm promotes LGBT+ art for emerging artists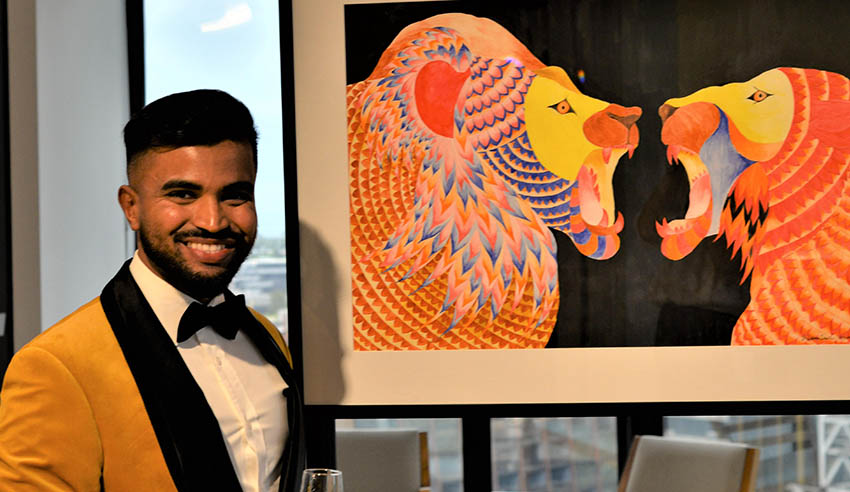 A national law firm has launched an art exhibition in Melbourne to promote the LGBT+ community and promote conversations around issues and activism.
The latest showcase at Hall & Wilcox presents the talent of emerging artists, which will promote conversations around community issues. The firm said artists have embraced a variety of materials and technology to respond to "cultural contexts" in their works.
All the artworks displayed at the firm's office are offered for sale by the artist, who will then receive the entire purchase price. Attendees of the art shows, along with the staff, are encouraged to vote for the piece they want the firm to acquire.
The winning pieces are purchased and displayed in the firm's "growing, permanent art collection", and they also become finalists for its annual awards.
Hall & Wilcox partner Natalie Bannister will be leading the Emerging Art Exhibition and Annual Prize program at the firm.
"Our art program is one of the ways that we help our people, our clients and community to thrive. The art show is a great way to demonstrate our commitment to the LGBTQI+ community and the art world," Ms Bannister said.
"It was a vibrant, high energy show which our clients and people loved."
On display now at Hall & Wilcox's Melbourne office are the works of six artists: illustrator and printmaker Greg Ure, contemporary painters Vishma Withanage (pictured), Joeli Eastell and Richard Knafel, neon art installation creator Carla O'Brien and photographer Dan Molloy.
This email address is being protected from spambots. You need JavaScript enabled to view it.