Ashurst names global sustainability partner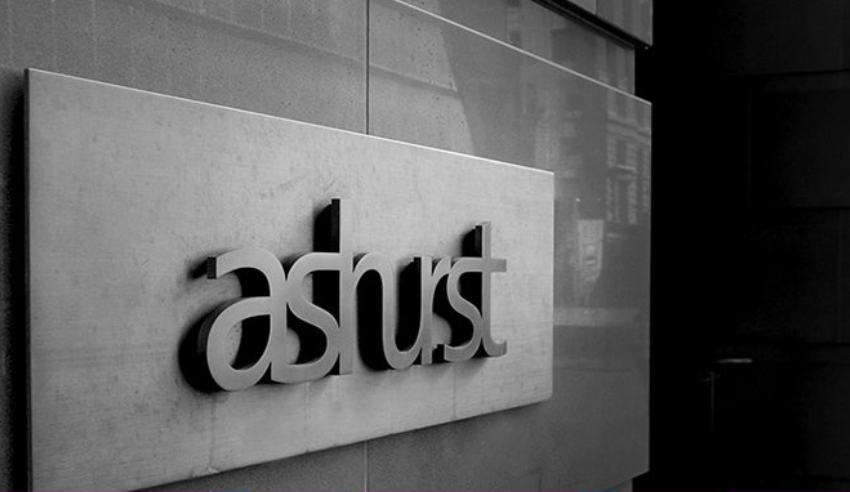 Global firm Ashurst has appointed its first global sustainability partner, in accordance with its initiative to assist clients to navigate the strategic challenges and opportunities of regional and multi-jurisdictional sustainability issues.
Anna-Marie Slot has been announced as the inaugural global sustainability partner for Ashurst, who – together with strategic director of global loans Dave Rome – will "work with sustainability advocates in each of the firm's offices around the world to drive forward work on sustainability, both in terms of clients and the markets Ashurst operates in and also its own operations".
The initiative, the firm said in a statement, will focus on providing clients with an integrated approach to climate change risk, green finance and wider environmental issues, derived from the firm's broad expertise on issues facing corporates, governments, financial institutions, funds and investors.
Speaking about her appointment, Ms Slot said: "Ashurst has been an active voice in the area of green finance and is a world leader in the power and renewables sector. Through our support of various sustainability-focused organisations worldwide, such as the Climate Bond Initiative, Ashurst has played a key role in this rapidly evolving area."
"And we are intending to leverage this expertise and focus to the benefit of all of our clients. I am really looking forward to working with Dave and the entire Ashurst community to accelerate our clients and our own approach to this strategically critical issue," she said.
Mr Rome added: "As global climate change continues to advance at rapid levels, corporate sustainability has become even more critical. This initiative will draw together our expertise across practices and jurisdictions to assist our clients as they address the challenges of sustainability."