Clayton Utz promotes 8 to partner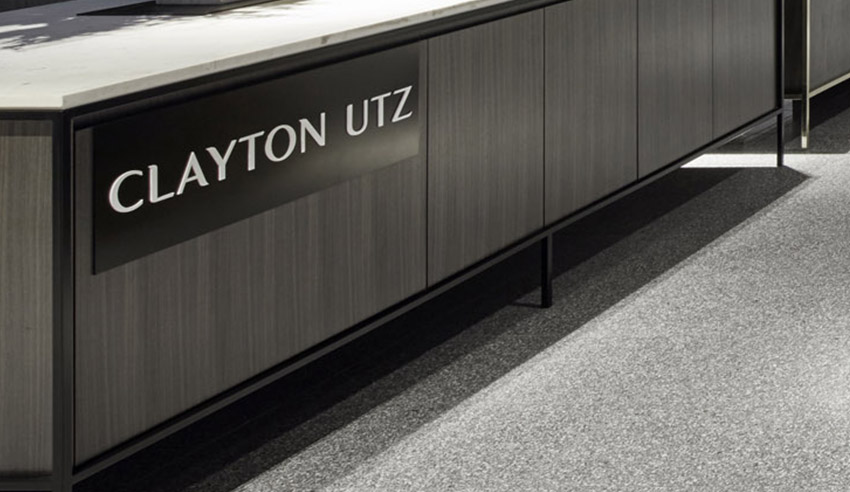 In one of Clayton Utz's biggest appointments to ring in the new year, the firm promoted eight of its staff across the nation to partnership roles.
In Sydney, promotions went to Owen Bourke, Keshni Maharaj, Eva Oraham, Joel von Thien and Walid Sukari. Brisbane saw the promotion of Ben Cansdale, Melbourne had Alison Close and Canberra promoted Chris Davis.
Congratulating on their appointments, Clayton Utz chief executive partner Rob Cutler said: "They are all highly talented professionals, respected by clients and colleagues in their areas of specialisation and for their industry experience, commerciality and the practical, confident approach to the work they do.
"We are proud to see them promoted."
Sydney's Mr Bourke joined the firm's newly launched forensic and technology services practice as director in 2017. The firm said he "understands how to effectively harness, manage, interrogate and make sense of large volumes of data from multiple sources".
Ms Maharaj has over 15 years' experience advising clients across industries in mining and resources, energy, finance, property and construction. Clayton Utz said she has the ability to understand business needs and provide commercially pragmatic advice.
Real estate partner Ms Oraham has advised on complex titles matters in connection with major infrastructure projects. Mr Sukari has a "strong reputation" in media and in technology, which includes "advising on variety of contracts relating to large tenders".
Sydney's newest competition partner Mr Thien has over 15 years' experience acting for government organisations, large industry players and fund managers "as adviser to a number of the firm's most significant clients".
Brisbane corporate partner Mr Cansdale is a "core member" of the national resources and energy team. Clayton Utz said he has "played an integral role in some of the most significant M&A and infrastructure transactions in recent years".
Ms Close from Melbourne has major project experience which spans sectors. The firm said she is "sought after by clients for her experience in strategic management".
Canberra's Mr Davis has advised some of Australia's largest and complex projects for the Commonwealth government. Clayton Utz said he takes a "commercial approach" with a deep and practical understanding of key issues.
This email address is being protected from spambots. You need JavaScript enabled to view it.