Attracting tech-savvy lawyers paramount in 2020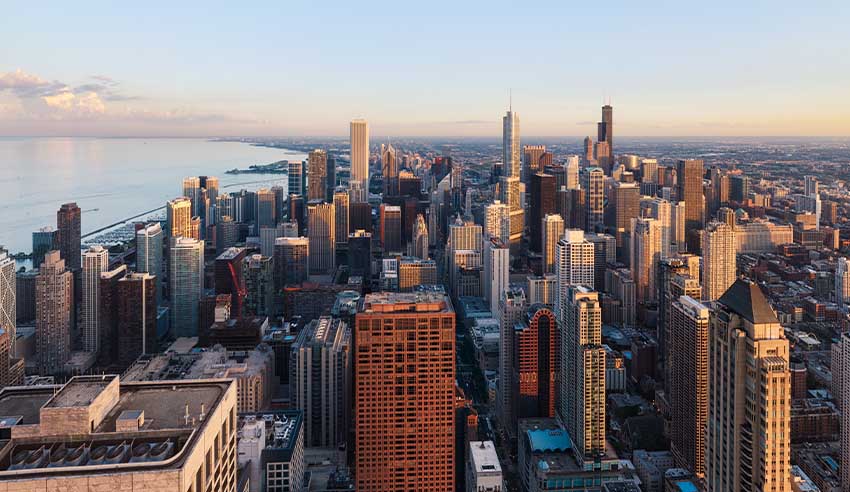 A legal technologist has provided insight into why such roles are one of the top priorities when it comes to law firm recruitment this new year.
Adrian Agius, legal technologist at Gilbert + Tobin spoke to Lawyers Weekly at Relativity Fest, hosted in Chicago, Illinois by the team at US-based e-discovery giant, Relativity.
When asked what some of his primary goals were for 2020, Mr Aguis described a necessity to attract more tech-savvy lawyers, and train those lawyers up to meet the evolving needs of clients key to the firm.
"A big focus for us is going to be on talent and training, so it's a twofold piece. One, training your lawyers, educating them about these technologies and encouraging them to actually engage with them where it's necessary, because [in the past] a lot of them have liked the concept of it when [it hasn't been] on their matter, but when push comes to shove on their matter, they're like 'We're not going to touch that,'" Mr Agius explained.
"But then also from our perspective, our legal technologies perspective, how do we train people? Because there's a shortage in the industry post-royal commission, and there's massive demand for these sorts of legal tech skills to support lawyers.
"Often you get people who don't necessarily know the legal industry working in discovery and that's great, but you get a lot of lawyers or more students who they want to do tech, they want to work in legal tech but the concept of e-discovery and working in litigation support isn't something that is ever sold to them until they fall into the job."
Mr Agius said there's been an evident shift when it comes to lawyers with sound technology knowledge, particularly those new to industry.
"There's a lot of good young talent now out in the market who are legally trained and they have a tech background and they can actually engage on a very legal level as well as the technical level and sort of be that interface," he said.
"It becomes a question of: how do we attract more of those people? And how do we encourage them to actually say, 'Maybe I don't want to be a lawyer 100 per cent of the time, maybe I want to do this a bit' or maybe not even be a lawyer at all. So we're working hard to sort of create programs.
"We've got a techno-legal program which basically gives the perspective that is, 'here's e-discovery, here's doc review, here's legal innovation'. You might sit somewhere in-between all the three interfaces, or be three."
In conclusion, Mr Agius suggsted tech-savvy lawyers will only become increasingly important as more firms begin to understand the value they offer.
"I think our roles in legal technology as lit support people are, they generate value for the lawyers on matters, they give them some sort of expertise to rely on," he said.
"But then there's also that outlet to explore your more creative side, your development side, build scripts, buy programs and basically get to a point where you feel like you've got enough variety but you're also generating value for the firm."