New year, new goals: The professional targets lawyers are bringing into 2020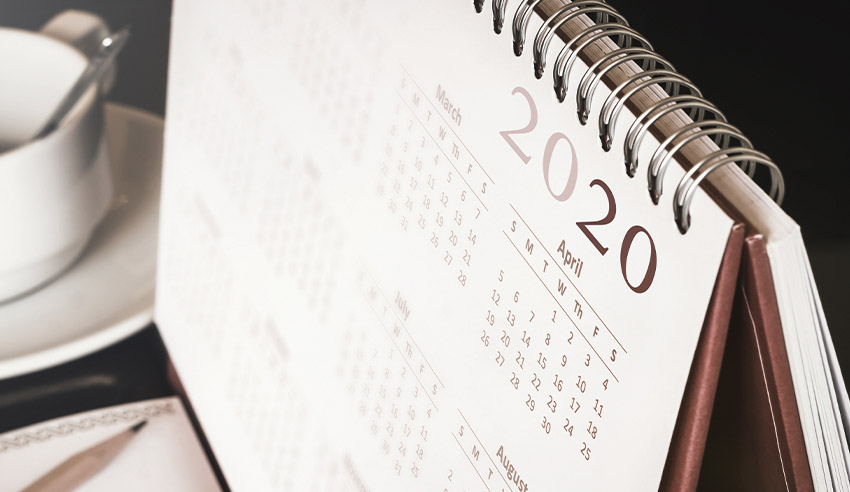 To understand the goals driving the legal profession in the new year, Lawyers Weekly asked six lawyers what they are hoping to achieve in 2020.
From improving work/life balance and taking advantage of flexibility policies within the profession's top firms, to setting up an environment that facilitates new opportunities to leveraging new technologies, the profession is prepared for major change this year.
Starting at the bar level, chief executive of Victorian Bar, Katherine Lorenz, said it is her "personal priority" to continue leading her "strong and dynamic team", which will be "respected by bar members and has a culture that fosters innovation and pride".
With this team, Ms Lorenz's three professional priorities are interlinked, all around the Victorian Bar's strategic purpose to ensure the bar and its members are thriving.
"The first [priority] is to engage with the bar's clients, the legal profession and the wider community to ensure that they understand the work that barristers do and the value of what the bar brings to clients and to the administration of justice," Ms Lorenz said.
Of this, Ms Lorenz intends to further mental and physical wellbeing of members. She said it hopes it becomes a place to help them "thrive, professionally and personally".
Then there are plans to ensure members are responding to changes in legal markets, including managing disruptions and fostering new opportunities. It is a similar goal for corporate and cyber security special counsel at Piper Alderman, Jen Tan.
Ms Tan said there has been a "significant focus" from government and from regulators to place more emphasis on cyber security, including raising cyber awareness to setting more expectations on cyber resilience for organisations across the board.
"I believe that there is a long way to go in raising the cyber security standards of more businesses and if we don't lift our standards, we will find ourselves lagging behind our global competitors," Ms Tan explained of this 2020 professional goal.
Speaking of leveraging technology, associate at Sparke Helmore Lawyers, Paris Grey, said she was looking to focus on "working smarter, not harder" with new technology in 2020. It is part of her plan to build a track record with M&A and expand experience on deals with warranties and indemnities insurances.
On top of this, Ms Grey intends to connect with clients: "Identify my key, strategic client relationships that can be nurtured and proactively invested in. I want to have a better understanding of client's business drivers, needs and expectations."
She also wishes to help Australia's most vulnerable with Sparke Helmore Lawyer's pro bono programs. Ms Grey said social justice within the community is important and she wishes to "further challenge myself outside of my usual work environment".
Using firm's policies to also pursue a personal goal, Mills Oakley commercial disputes partner Ashley Tiplady will be making more use of the flexible work policy. He intends to use the policy to spend more time at home with his children.
He said using this policy will be a "real cultural shift" and said that it will be a transition for those lawyers who entered the workforce "in days where a culture of 'presenteeism' prevailed" and are unsure how to start working away from their typical processes.
"It will be a personal challenge, but this is something I am determined to achieve – not just for my family, but also to set an example for the younger lawyers in our office," he said.
In the law school space, UNSW Law professor Cameron Holley said he intends to look at improving environmental problems via law. It includes building an environment that would create a way to "understand and solve these problems".
At La Trobe Law School, new dean and head Fiona Kelly said she will be focusing on developing a strategic plan for the school. She said it is important to commit the school to core values that "provide an anchor through a period of rapid change" and will then ultimately put school and students "in a position where we can thrive".
"In collaboration with colleagues and the student body, I want to take the opportunity presented by strategic planning to explore our values as a law school," Ms Kelly said of her professional goals. "Higher education in Australia is evolving at such a fast pace and La Trobe Law must keep up with the sector."
But will these goals go the same way New Year's Resolutions usually go? We will look back on this as the year goes on to see how the profession's 2020 goals are tracking.
This email address is being protected from spambots. You need JavaScript enabled to view it.