Brisbane's Archbishop rejects proposed law to prevent child abuse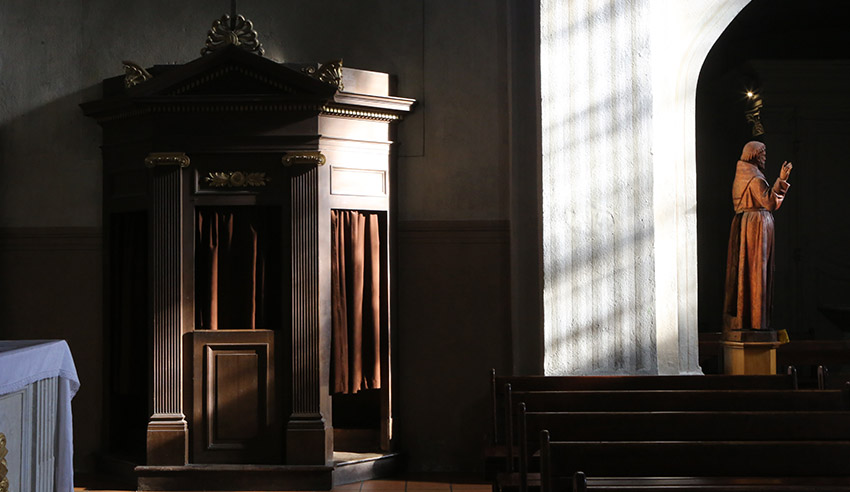 The Archbishop of Brisbane said the church has "existing practices" to manage sexual abuse allegations in his rejection of a Queensland proposed law that would break the confessional seal if a priest were to admit to assaulting children.
In his submission to the legal affairs community safety committee, Archbishop Mark Coleridge said the church has made "much progress" in the areas of child sex abuse, but acknowledged "we still have work to do". However, he said the church is rejecting the state government's proposed law on one fundamental point: confessional seals.
The Royal Commission into Institutional Responses to Child Sexual Abuse final report recommended that priests be required by law to report if a child is being abused if this information were to come out during a confession – either by a child or an abuser. But Archbishop Coleridge said it would only be "counterproductive" to the issue.
"The proposals to remove legal protections for the seal of confession have at the heart, laudable aim of safeguarding children and vulnerable adults," he admitted. "However, safeguarding can be achieved while respecting the seal of confession.
"Removing legal protections around seals of confession would not only be ineffective, it would be counterproductive, because it would remove the very small chance that a perpetrator might seek out confession as a first step to taking responsibility."
He acknowledged that the secrecy provisions of the confessional seal has given a rise to the perceptions of "a culture of secrecy and cover-up in the Catholic Church" but he said the church is rejecting those claims and insisting that the seal is a guarantee "of a culture of true disclosure which is the opposite of a cover-up".
Archbishop Coleridge said the church already had procedures in place that would look at preventing abuse if children uses the confession to speak of their assault. As such, the church is rejecting the claim that the seal will prevent true disclosure.
"Its abolition would make it certain that abusers would never speak of abuse within the sacramental celebration, and any hope there may have been that they might be led to see the truth of their crime, stop the abuse and report to authorities would be lost," he said.
He added the proposed legislation would "make the priest at this vital point less of the servant of God than an agent of the state", comprising the Church's processes.
"Clergy has died because they have refused to submit to the claims of the state and preferred to defend the rights of the penitent before God and the rights of God before the penitent," Archbishop Coleridge said. "The legislation is bound to fail."
This email address is being protected from spambots. You need JavaScript enabled to view it.