Shocking silicosis figures require immediate national response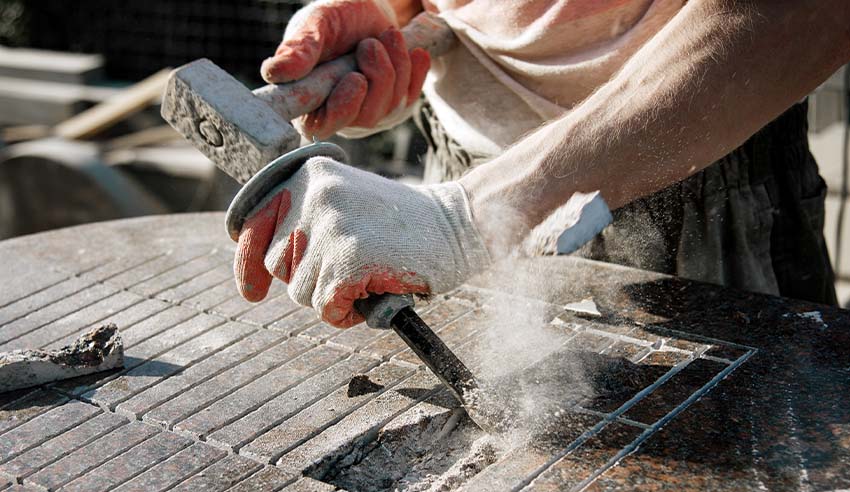 Leading class action law firm, Maurice Blackburn has called on both federal and state governments to take immediate action after new data from Queensland has revealed nearly one in five stonemasons has silicosis.
Maurice Blackburn principal, Jonathan Walsh says a health screening by WorkCover Queensland found Queensland's thousand-odd stonemasons were exposed to engineered stone, 156 have been diagnosed with silicosis, while a further 36 have a work-related respiratory condition.
"Some of our clients have spoken of the dust from dry-cutting kitchen benchtops being so thick in the air they could barely breathe," Mr Walsh said.
Mr Walsh said the Queensland government's health screening has highlighted the extent of the problem, but stressed it was the only state that has investigated it thoroughly.
"There's no doubt in my mind that what we are seeing in Queensland would be replicated in every state, but we're in the dark because only the Queensland government has ordered such a thorough health screening of its stonemasons and public release of the data," Mr Walsh said.
In NSW, for example, there is no idea about how many stonemasons have been diagnosed with silicosis and according to a recent parliamentary submission, even the medical experts say they don't know.
With so much uncertainty around different states and the level of severity, this could potentially mean more lawsuits and class action. 
Silicosis usually occurs in the stonemasons who cut stone benchtops, breathing in dust that contains silica, which leads to a scarring of the lungs and breathing difficulties.
The life expectancy for those who contract the most serious and aggressive form of the disease is as little as three years.
Some have called the startling figures the worst industrial health crisis since the asbestos crisis.
"This is fast becoming an industrial health crisis comparable to that associated with asbestos and a logical first step in responding to it and helping workers is to know exact numbers," Mr Walsh said. 
"We need every state government with the support of the federal government to check the health of every stonemason in this country, whether they're still working or not, and to use appropriate diagnostic tools such as CT scans.
"There is no time to waste – we have the tools and resources, let's use them to stop more young people losing their health or worse simply by turning up to work."