Lawyer X says Victoria Police are 'master manipulators' and shifts blame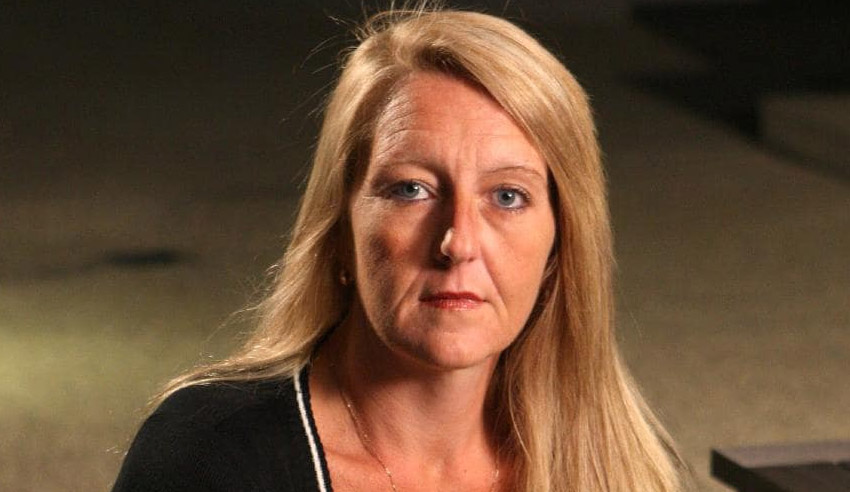 On just day one of her evidence, Nicola Gobbo has blasted Victoria Police and pointed to instances where she felt coerced, "manipulated" and pressured into providing information.
Ms Gobbo told the commission she felt "embarrassed at my level of naivety and stupidity" in providing information to police, at that time unaware where it would lead.
The commission has heard from numerous members of Victoria Police over the last year, but it is finally hearing from the barrister at the centre of the entire scandal. Across 1990s and into the 2000s, police registered Ms Gobbo a number of times and asked her to give information about her own clients, which led to over 300 arrests and this inquiry.
She agreed during questioning that in 1998, around the time she was first registered with Victoria Police as an informant, that she swore to be an upstanding law member.
"I have failed in that regard because look where we are now," she said. 
Early in her first day, Ms Gobbo said officers became "more and more relaxed" with their management of her and the privileged information to a point that it became a "joke". She also noted that, having finished her masters, she sought work with police. Failing that, Ms Gobbo turned to instead working by informing on her own clients.
"The difficulty, in practical terms in my point of view at the time, putting my head back to where I was at that point in my career, [there] was a genuine fear of not answering these questions," Ms Gobbo said, indicating a concern about particular members of the force.
Ms Gobbo went on to poke holes in the evidence of several handlers and detectives, who have said they were not aware of her first registration in the late 1990s. Ms Gobbo said it was unbelievable that they would not have known, referring to her informing on her former housemate and boyfriend who was arrested in 2003 for drug possession.
"Even if every police officer I spoke to about anything didn't put a record anywhere, the fact I had made a statement and then there was an arrest would have been accessible," she said.
Lawyer X 'petrified' by police officers
In the last half of her evidence, Ms Gobbo told counsel assisting Chris Winneke about the relationship she had with Wayne Strawhorn, an officer she felt threatened by.
Mr Strawhorn would go on to spending seven years in jail for corrupting a system that he had established, in which police sold pseudoephedrine – a chemical designed to make a drug, mostly speed – to flush out any secret laboratories operating across the state.
Ms Gobbo said she was embarrassed about her dealings with Mr Strawhorn, saying there were times he looked to her for information in a "fairly kind of manipulative [and] predatory fashion". Ms Gobbo dismissed this behavior as "[part] of his job".
She said she had "dual, conflicting" feelings about Mr Strawhorn, partly because she was "petrified" of his power and control over the drug squad. Ms Gobbo said over time, there was more respect as he had a tendency of delivering on his promises to her clients. But she noted that he was obsessed with criminal John Higgs and would insist on details.
Although she believes she did not provide him with any such information, she said there were times she would become overwhelmed with the ability of Victoria Police officers to take one small part of information and turn it into a major lead for an investigation.
Her fear around police officers was also driven by an order given by Simon Overland, the assistant-then-chief commissioner. Ms Gobbo said there were assumptions at the time of solicitors engaging in money laundering and accepting payments in non-declared cash or in drugs, so Mr Overland asked officers to raid their offices and chambers.
Lawyer X and the criminal underworld of Victoria
One of Ms Gobbo's biggest clients – and arguably the most influential within the criminal circles of Victoria to be put behind bars based on her informing – is Tony Mokbel. He was charged with a number of offences, which include drug trafficking.
Mr Mokbel would flee to Greece after these charges to avoid arrest. However, while over there, Ms Gobbo charged him for services.
"I don't know if I got paid," Ms Gobbo said. "But I did charge it."
Police witnesses to this commission also pointed to her open line of communication with the convicted Mr Mokbel as a sign of wrongdoing to shift blame to Ms Gobbo.
However, Ms Gobbo said it was "limited conversations because there was a master plan by my handlers to follow a script… to cease communication with him completely."
Ms Gobbo met Mr Mokbel when she was working for her former firm, which she would go on to inform on too. Mr Mokbel then pointed out Carl Williams, a convicted murderer and drug trafficker, while they were both serving time at Port Phillips Prison in 2002.
The following year, Ms Gobbo would attend Mr Williams daughter's christening and make a speech, which has been scrutinised by many witnesses during this commission.
"A whole table of lawyers went," Ms Gobbo explained of the incident. "I was the only one stupid enough to make a speech."
Handler was 'master manipulator' in getting information out of Lawyer X
Ms Gobbo would come to work with Victoria Police officer Peter De Santo during the time she was seeking a bail hearing for Mr Mokbel. At this time, there was an overwhelming number of officers who had committed corruption offences, including drug trafficking.
To manage this for their benefit, solicitors working for criminal clients would often put this to the court and secure more time. This, Ms Gobbo said, was a huge part of why her client Mr Mokbel would go on to achieve bail from his charges.
At the same time, Ms Gobbo was feeding information from her own clients back to Mr De Santo to assist in this process for Mr Mokbel. Mr De Santo was, at that time, investigating the deaths of police informer Terry Hodson and his wife Christine.
It did not take long for her to continue providing information to Mr De Santo, this time not for her clients, but against them. Ms Gobbo said Mr De Santo was a "master manipulator' but that he was a lot "smoother about it [than Mr Strawhorn]".
"I know it may sound pathetic to say, but he had the ability – I guess on another part of me emotionally – [to make me] feel important and no doubt boost my self-esteem in the same way that Wayne Strawhorn had done when I was younger," she said.
Ms Gobbo will be resuming for her second day of evidence tomorrow at 9.30am. Be sure to follow along with our updates on the liveblog here. 
This email address is being protected from spambots. You need JavaScript enabled to view it.