Top cop leaks Lawyer X identity, brings scandal full circle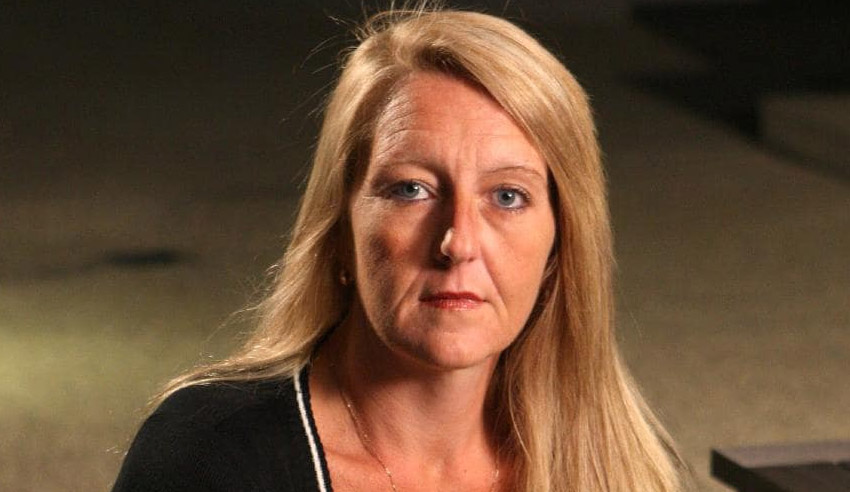 The former Victoria Police assistant commissioner accused of engaging in an affair with Nicola Gobbo has been named as the source of the 2014 leak that revealed her informing identity, but on Wednesday said he "didn't ever tell anyone" and was not welcome in discussions about her disclosure.
Former homicide detective Sol Solomon told the Royal Commission into the Management of Police Informants (RCMPI) that Jeff Pope was the source of a 2014 leak to the media, which revealed Ms Gobbo's role as both a criminal barrister and as a human source against her clients.
Mr Solomon said he recorded a note in his diary of a conversation with the Herald Sun reporter that broke the story. He said journalist Andrew Dowsley contacted Mr Pope in March 2014 to ask about Ms Gobbo's claims they engaged in a sexual, on-and-off relationship.
"[Mr] Pope disclosed to [Mr Dowsley] that [Witness] F was a registered source," read Mr Solomon's notes, referring to Ms Gobbo's former pseudonym. He also disclosed Ms Gobbo was used in the prosecution and trial against corrupt cop Paul Dale.
However, when questioned on Wednesday, Mr Pope said he does not "recall telling anyone at all that she was a witness", referring in this instance to police. No counsel in examination – or in the following cross-examinations – asked explicitly about the leaks.
They did ask about a note from former acting chief commissioner Tim Cartwright who told Mr Pope that he was not to be involved in any decisions on whether or not to disclose Ms Gobbo's role as a human source because "it might be seen that you were conflicted".
"She's made allegations about you, you might be seen for whatever reason to say 'Alright, just disclose her, I don't care' in response. For whatever reason, it would appear you shouldn't be involved in any decision on whether she should be disclosed or not," put counsel for RCMPI Chris Winneke to Mr Pope during the initial examination.
"That's probably right," said Mr Pope.
According to Ms Gobbo, she and Mr Pope engaged in an intimate relationship for months prior to her registration in the late-1990s. This was a well-known rumour in Victoria Police, and one some officers said she was not shy to bring up to them during her second registration.
The relationship between Ms Gobbo and Mr Pope has become a point of contention within the royal commission. Mr Pope had registered Ms Gobbo in 1999, but would tell the commission that he was not aware of this until last year, when the royal commission commenced.
One of the more contentious aspects was an alleged invite to Hawaii. In an affidavit submitted to the royal commission, Mr Pope alluded to Ms Gobbo inviting him, and offering to pay for, a holiday to Hawaii with her. He also wrote that towards the end of the discussion, Ms Gobbo asked if their relationship would develop into something more personal, to which he said no.
During her examination, Ms Gobbo said it was "unmitigated rubbish". She told the commission that "some of what he says is so absurdly ridiculous and totally untrue".
However, in evidence on Wednesday, Mr Pope clarified he never meant she asked him to go with her: "She was trying to contextualise that she was lonely, that she was saying, "I'm off to America, I would pay for the right person to come with me".
"She did not ask me to come. But she was contextualising the fact that she was lonely and then came the suggestion from her whether the relationship was going to develop into something more personal, which I declined [because he was happily married]," he said.
On why Ms Gobbo may have known his address – another debated aspect of the relationship – Mr Pope explained he had bought a house around the same time they were introduced. During her early dealings with Mr Pope, he was in the process of moving.