International law firm sets up home in Los Angeles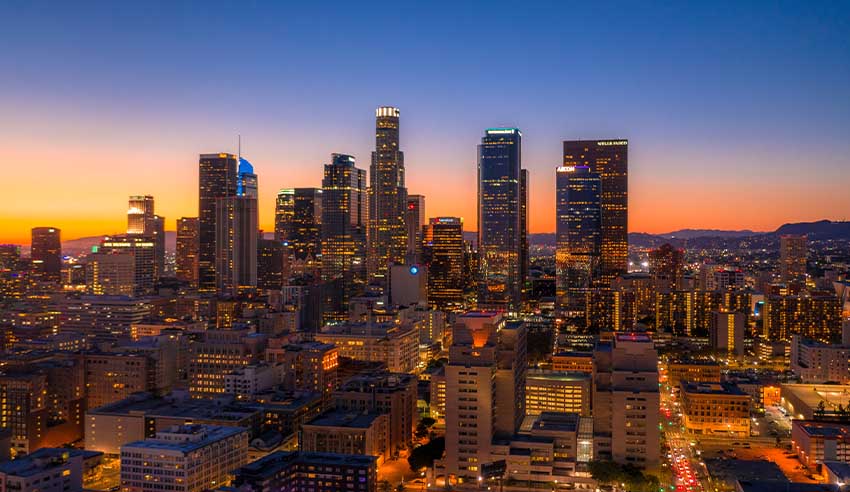 A law firm with an established presence in Australia has set up its second office in the US which will build on its capacity to deliver on major American projects.
Having already set up a home in New York, Ashurst has made the move to implement a practice in Los Angeles, with partner Anna Hermelin at the helm. The office will focus predominantly on projects and finance work in transport and social infrastructure.
Co-head of Ashurst's global projects and real estate division Lee McDonald said their team has witnessed a period of "outstanding growth" recently and has consolidated its achievements and built upon them further in 2020.
The firm has continued to improve its investment in US capabilities, with recent new hires.
"We have a great breadth of sector knowledge, an impressive track record of advising on highly complex mandates and practitioners who operate at the very forefront," he said.
The team within the US and globally advises sponsors, financing partners and agency in government on complex infrastructure projects under development.
Global managing partner Paul Jenkins said the firm is "very serious" about its goal on becoming one of the "world's leading projects, project finance and infrastructure firms".
"Our US offering continues to perform exceptionally well and opening our office in Los Angeles is another step towards achieving those ambitions," said Mr Jenkins.
Mirroring this, Ms Hermelin said opening the LA office will allow the firm to build on the success and growth in West Coast projects and promote a capitalisation on significant market opportunities to "ensure we deliver the best possible service to our clients".
"This is an exciting move for our people and our clients," Ms Hermelin said.
This email address is being protected from spambots. You need JavaScript enabled to view it.