National firm's music band raises $23k in fundraising effort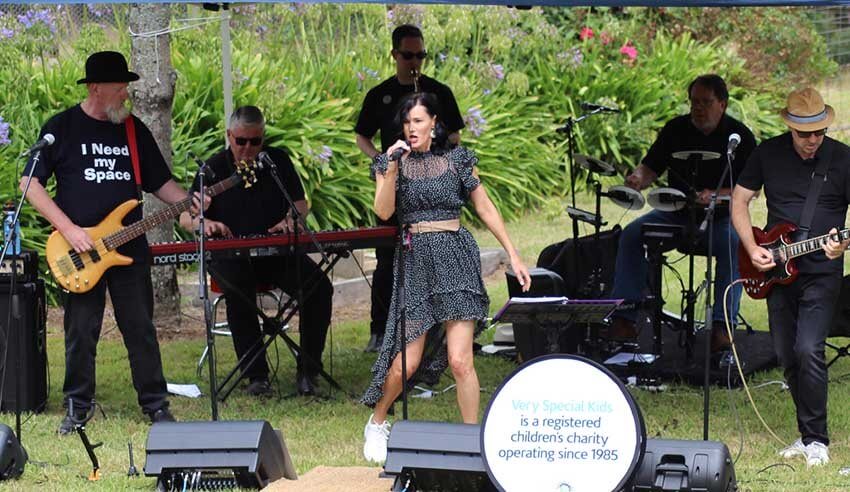 A national law firm's own resident band has raised more than $23,000 at a weekend fundraising concert in support of children's hospice and charity.
Lander and Rogers' own band CrashLanders has raised a major fundraising effort enabling charity Very Special Kids to increase its music therapy program from two to three days per week – allowing more children with life-threatening conditions to benefit from the positive effects of music as therapy. 
"We were blessed with beautiful weather on Saturday to relax in the sunshine, overlooking the vines, to listen to live music all for a good cause," said David Whiting, compensation law partner and CrashLanders guitarist. 
CrashLanders has been performing gigs for charitable causes since 2012, raising more than $60,000 to date for organisations including Médecins sans Frontières, Vumilia, and the Learning for Life Autism Centre, as well as for earthquake victims and MS patient Lisa Warwick. 
The annual Redstock mini-music festival and BBQ, at Red Hill on Victoria's Mornington Peninsula, attracts a dedicated audience of family, friends and loyal fans of CrashLanders' classic rock style. 
This year's Redstock began with solo acoustic sets from Gavin Wright and Tom Ellison before CrashLanders took to the stage.
The band – Mr Whiting on guitar, family and relationship law partner Craig Henderson on keys and senior associate Kepler Ryan on saxophone, plus guests Karlene Coker on vocals, Chris Carter on bass and Mike Hammond on drums – had a number of surprises for the crowd. 
Pip Reid, Very Special Kids' music therapy program director, joined on vocals for a rendition of Elton John's Saturday Night's Alright for Fighting. 
Carolyn Sparke QC led on vocals for Gimme Shelter, Jumping Jack Flash and Mustang Sally, with Roger Salmaggi on harmonica. 
David Gillard, a consultant in Landers' family and relationship law team and sometime CrashLanders' bassist, this year led proceedings as MC, auctioneer and chief fundraising officer. 
"Thank you to our loyal supporters who helped make this a special day for people who really need our help," said Mr Whiting.