Australian special forces must be 'thoroughly investigated'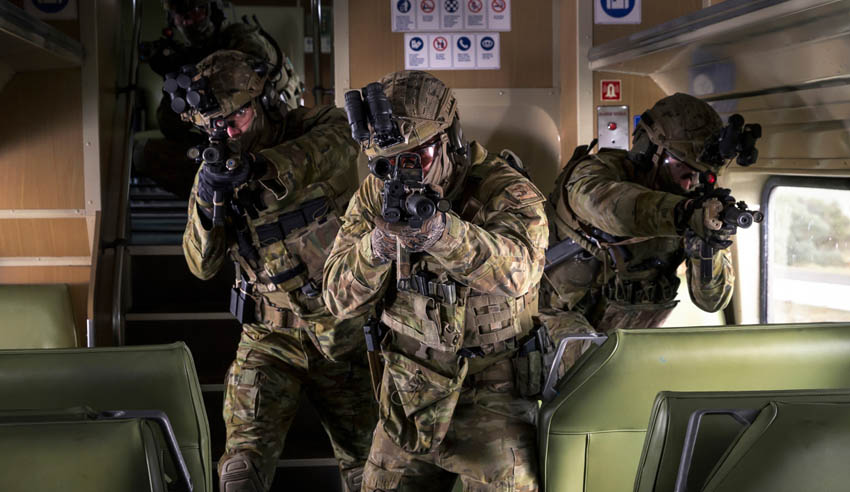 Following new allegations of war crimes by Australian special forces in Afghanistan, the Australian Centre for International Justice (ACIJ) said Australia's special forces should be extensively investigated.
Four Corners recently aired footage which was captured on the helmet camera of an Australian soldier in Afghanistan.
"These explosive new allegations and the disturbing footage of unlawful killings and war crimes by Australian special forces must be thoroughly investigated. Not just by the Inspector-General of the ADF, but by the Australian Federal Police," director of ACIJ Rawan Arraf said.
"The AFP must conduct genuine investigations and refer charges for prosecutions to the Commonwealth Director of Public Prosecutions".
Four Corners had obtained video footage which shows a Special Air Service (SAS) operator shooting an unarmed Afghan man three times in the head and chest while he cowers on the ground.
His death took place within three minutes of the soldiers arriving in the village.
An Australian Defence Force (ADF) investigation later ruled the killing was justified because it was in self-defence.
In defence, the SAS soldier who shot Dad Mohammad claimed the Afghan had been shot because he had been seen with a radio.
The soldier also claimed he fired from 15 to 20 metres away in self-defence.
But in the newly released video, it showed that the victim was still and quiet on the ground holding prayer beads instead of a radio.
Standing over him, the soldier says, "Shall I drop the c**t" before shooting him three times from fewer than 2 metres away".
The killing was one of a series of cases uncovered by Four Corners that may constitute war crimes.
There also needs to be an investigation into whether the pattern of conduct of the special forces according to Ms Arraf "was part of a plan or policy that overlooked or accommodated the commission of such crimes".
Ms Arraf said it was disturbing that alleged war criminals continue to serve in the special forces years after complaints were made and while parallel investigations, including criminal investigations, are ongoing.
A former member of the same SAS squadron, who was on the 2012 deployment to Afghanistan had been shown the vision and described the killing to Four Corners as a "straight-up execution".
Defence Minister Linda Reynolds also said she was "deeply disturbed" after the allegations had emerged.
According to the ACIJ, the Prosecutor of the International Criminal Court has just been authorised to commence a formal investigation into the "situation in Afghanistan". 
"If Australian authorities fail to conduct genuine investigations and prosecutions into these allegations, Australian nationals could face the prospect of being investigated and prosecuted at the ICC in The Hague," Mr Arraf said. 
"The war in Afghanistan has had a devastating impact on the Afghan people and has been met with a pervasive culture of impunity. 
"The Afghan victims and their families want answers and demand justice and they must be adequately and justly compensated for their loss."