Major new appointments for global funder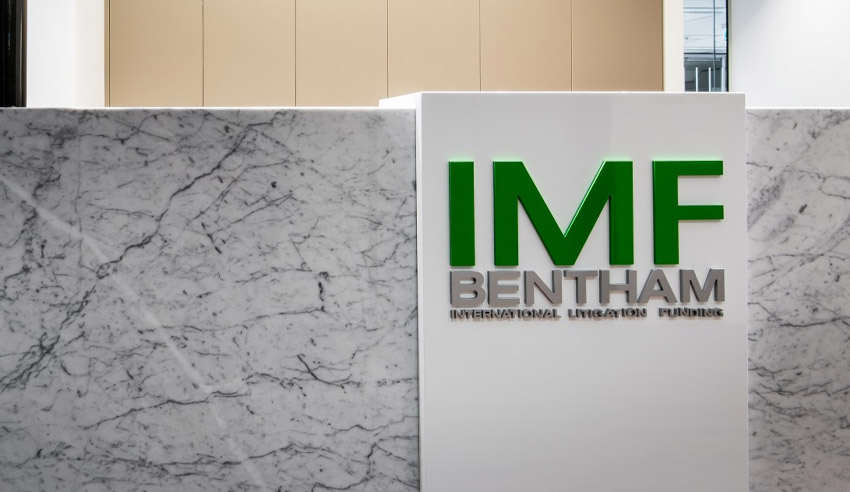 A global litigation funder has welcomed new global leadership appointments and new colleagues as the company continues its international expansion.
Omni Bridgeway Limited (formerly known as IMF Bentham) has welcomed new additions including global leadership positions and new additions to the team. 
In a statement, Omni Bridgeway said that these appointments reflect the "increased appetite for dispute finance solutions."
"Omni Bridgeway is also expanding its footprint into New Zealand, where the firm is already active in several actions," the firm said. 
Siobhan Hannon is appointed global head of compliance and risk and will lead the design and management of the group's global compliance framework, encompassing risk management reporting, policies and procedures. 
Ms Hannnon was previously head of compliance for Scotiabank Australia where she led the bank's compliance program including licensing and obligations to regulatory bodies such as APRA, ASIC and AUSTRAC.
She also held senior legal, compliance and training roles at Credit Suisse (CSFB) working from London, Hong Kong and Tokyo with responsibilities extending to the UK, Europe, Asia and the US. 
Elizabeth Beacham has been appointed global general manager, people & culture and is based in Sydney and will lead the company's global people and culture strategy and initiatives.
Ms Beacham has over 24 years of experience advising organisations through business change, transformation and growth across numerous industries. 
Prior to joining Omni Bridgeway, Ms Beacham was a member of executive leadership teams across the consumer and business banks at the Westpac Group, one of Australia's leading financial institutions, where she advised the group on the human resources aspects of mergers, acquisitions, divestments, global customer contact centre management, digital sales and the group's response to a royal commission.
Alistair Morgan has been appointed the general counsel for Australia and Asia and is based in the Perth office. He will advise the company on transactional and regulatory matters across the Asia-Pacific region.
Mr Morgan has extensive experience across law, risk management and compliance as a senior executive, director and company secretary. He has advised large, global financial organisations and has established and operated fintech/regtech start-up enterprises.
Before joining Omni Bridgeway, Mr Morgan was general counsel and company secretary for Australian Corporate Bond Company Limited (a fintech start-up and developer of ASX-listed exchange-traded bond units) and co-founder and director of Max ID Pty Limited, an Australian regtech company.
New additions to the team 
Joining as an investment manager with 30 years' experience as a commercial litigator, Leanne Meyer is a former in-house counsel and joins the Australian investment management team in Sydney to identify and assess investment opportunities and manage funded claims with a focus on finance solutions for corporates.
Heather Collins, who was previously from the Women's Insolvency Network, also joins the team in Sydney and will augment the Australian investment management team as an investment manager to identify and assess investment opportunities with a particular specialisation in financing in the insolvency sector. 
Omni Bridgeway will welcome two associate investment managers as well.
Formerly from Corrs Chambers Westgarth, Niall Watson-Dunne will join the Australian investment management team to manage due diligence and assist with the management of funded claims. 
Gracey Campbell, who was previously at KWM, will join the Melbourne team and will undertake due diligence and assistance with managing funded claims for the Australian investment management team. 
New Zealand expansion
In addition to the above new appointments, Omni Bridgeway's geographic footprint is expanding to New Zealand where the company is already funding proposed combustible cladding class actions.
Sydney-based investment manager and head of New Zealand, Gavin Beardsell, is leading the company's expansion into New Zealand in response to increasing financing inquiries from that market.
In New Zealand, Mr Beardsell already manages the company's investments in one of the CBL Corporation shareholder class actions and the proposed combustible cladding class actions involving product liability claims against certain manufacturers of Alucobond and Vitrabond PE core cladding products.