Direction notes outline changes to Victoria's Magistrates' Court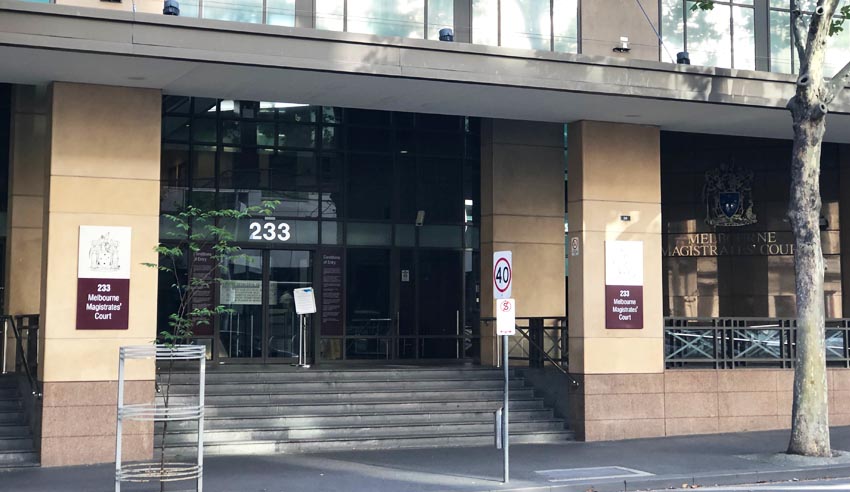 The Magistrates' Court of Victoria has released practice directions in light of the extensive changes to appeal cases, convictions and all committal hearings.
Victoria County Court chief judge Peter Kidd said the courts are currently addressing the "most challenging crisis in recent memory". This means wide-ranging changes across the state-wide courts, including extensive deviations in the Magistrates' Court.
Appeals against sentences imposed in the Magistrates' Court will be expedited, while the appeals against convictions in the lower court will be suspended because they often have multiple witnesses. All committal hearings, which determine whether an accused criminal will face trial, have been postponed by at least seven weeks.
In light of the changes currently now in operation, the Magistrates' Court of Victoria has released four direction notes for COVID-19 civil jurisdiction, family violence protection and personal safety, criminal proceedings and Victims of Crime Assistance Tribunal.
"The Magistrates' Court of Victoria is committed to serving our community as we face the COVID-19," the direction notes read. "All our courts across the state remain open.
"After hearing from health experts, it is however necessary that we reduce the number of people in our court buildings and this requires us to change some aspects of our practice."
No 1 of 2020: COVID-19 civil jurisdiction
Unless directed otherwise, no practitioners or parties are to attend court and the court will not accept complaints issued over the counter until further notice. The direction hearings and applications will also be adjourned until a date to be fixed.
All contested hearings will be adjourned, as will the direction hearings, applications and mentions. All WorkCover Regional Circuits will also be suspended.
All post-judgement applications, such as attachment of orders, garnishee applications instalment order applications summons for oral examinations will be conducted by Court Registrar by phone conference or as the court directs.
No 2 of 2020: Family violence protection and personal safety
There are various adjournments across family law, starting with various new listing time frames relating to intervention orders under the Family Violence Protection Act 2008 and intervention order applications under Personal Safety Intervention Orders Act 2010. This will also apply to applications under Family Law Act 1975 and relating to firearms.
First listing dates for urgent applications, particularly in high-risk circumstances, will have listings on a case-by-case basis. Otherwise, listings will apply to family violence safety notice, Violence Police FV and PSIO IVO's, and Non-Victoria Police FB and PSIO IVO's.
Unless otherwise ordered by the court, listings will be adjourned to 15 June 2020.
"The nominal date of 15 June 2020 has been allocated to allow time for planning of future listings. This will ensure that the [court] can manage demand and give priority to the most urgent proceedings," the direction note listed.
"It is intended that, prior to 15 June 2020, the [court] will advise the parties of a new hearing date as new listing arrangements are developed."
No 3 of 2020: Criminal proceedings
All criminal proceedings where the accused is on summons or bail will be adjourned to a nominal date of 15 June 2020. For summons and bails, no attendance is required.
Contested committal hearings will be abridged to the Monday of the week they are listed and then adjourned for Special Mentions between 22 April and 3 June.
"The court expects that legal practitioners and the prosecution will consult with each other and the [court] prior to the second Special Mention to obtain a suitable date for relisting of the [contested criminal]," listed the direction note, signed by Judge Lisa Hannan.
No 4 of 2020: Victims of Crime Assistance Tribunal
The Victims of Crime Assistance Tribunal (VoCAT) will continue to process applications for assistance from victims of crime at all courts throughout Victoria. For urgent requests, contact with VoCAT via email would be preferred.
All direction hearings will be held by telephone and recorded by the tribunal and all listed hearings will be adjourned, until the nominal date of 15 June 2020.
The tribunal has also authorised psychological counselling by telephone.