Students left waiting as Supreme Courts confirm admission cancellations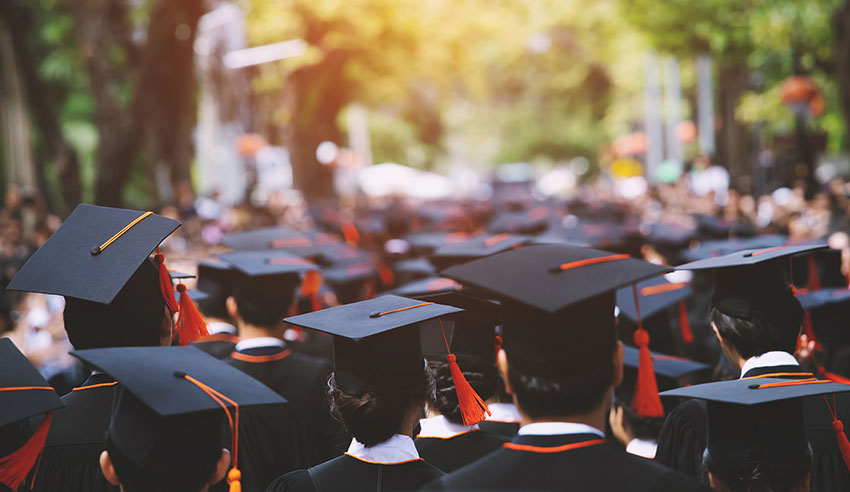 To ensure the health of young professionals is protected, admission ceremonies across the country have been culled. Lawyers Weekly checks back in with each state.
Across Australia, Supreme Courts and admission boards have postponed its admission ceremonies to ensure the courts are abiding by social distancing restrictions brought on by COVID-19. The global health pandemic has seen offices shut and admission documents turned away, which leaves soon-to-be-lawyers with little option but to wait.
In mid-March, Lawyers Weekly reached out to each Supreme Court's admission office to collate information on what admissions were going ahead and which ones have been cancelled completely. In that time, many have announced changes.
Tasmania, South Australia and Western Australia still largely hold the same processes. Each of them have made no official response on cancelling the ceremonies and are still accepting admission documents, albeit by post or email.
NSW
Last Lawyers Weekly heard, the Supreme Court of NSW had cancelled all admission ceremonies that were scheduled for 27 March 2020.
In its most recent update, the Legal Profession Admissions Board (LPAB) affirmed that the application process is still continuing, but the procedure for submitting documentation had now changed. After completing an online form, young professionals are asked to also email a scanned copy and then, once approved, post.
Bookings for upcoming ceremonies will continue to be accepted. The LPAB is still "awaiting the Supreme Court's decision about ceremonies scheduled for 15 May 2020".
If it is cancelled, applicants can either postpone their admission to a later date, without paying the usual fee for change, or complete the admission formalities remotely "in order to be admitted as a lawyer with full legal effect from the date of their booking".
Qld
All admission ceremonies in Queensland have been suspended. The Chief Justice of Queensland "appreciates applicants' concerns and is seeking urgent amendments to the Supreme Court (Admission) Rules 2004 to allow the resumption of admission hearings" through a process that is appropriate to COVID-19 restrictions.
ACT
In mid-March, the ACT Supreme Court said it had no plans to cancel admission ceremonies. However, since then, a spokesperson has confirmed that the ceremony scheduled for 17 April has been postponed and will progress on 19 June 2020.
"Due to the resourcing impacts of COVID-19, the court is currently prioritising matters where accused are in custody and other criminal matters," the spokesperson said.
"We are highly aware of the impact that this postponement has on newly qualified graduates seeking to be admitted as practitioners and is deeply regretful that this course of action has had to be taken."
Victoria
The Supreme Court of Victoria indefinitely suspended all admission ceremonies in March, but has now also updated its process for admitting lawyers "on the papers".
The Victorian Legal Admissions Board (VLAB) will contact applicants who have been granted a compliance certificate about the new process.
"We understand this decision [impacts a] large number of people, including those moving admissions and the families and friends of the future lawyers," a spokesperson said. "These are unprecedented and challenging times, and we very much appreciate the understanding we have received from across the legal profession."
NT
In mid-March, there was only one confirmed case of COVID-19 and the Northern Territory Supreme Court was pressing ahead with the ceremony. This has since changed, and the 5 May 2020 admission ceremony has been cancelled.
Despite the need to cancel, applications for admissions to legal practice in the NT will continue to be processed and heard by the court on an individual basis.
Applications for admission will be heard separately and before a single judge, rather than collectively before the Full Court as is ordinarily the case.
"If a candidate wishes to defer proceedings until travel restrictions have been lifted to allow friends and family from interstate to attend that can be accommodated," the spokesperson said.