30u30 banking and finance finalists revealed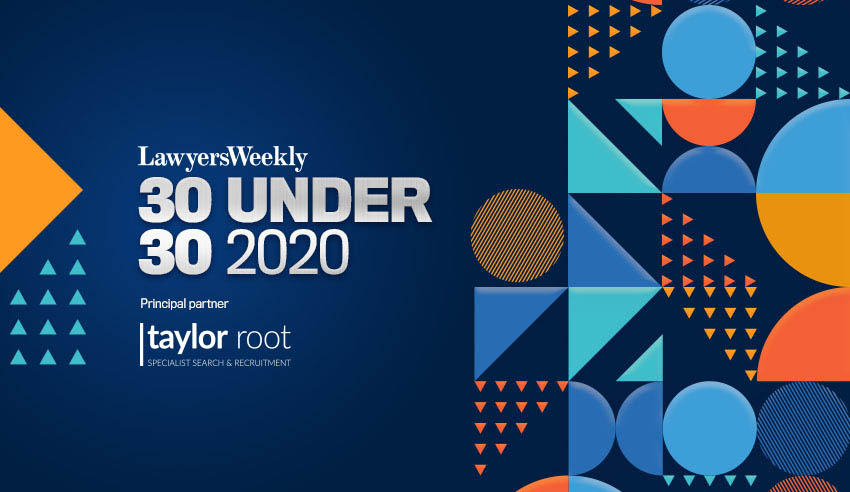 Lawyers Weekly, in partnership with Taylor Root, is pleased to announce the finalists for the banking and finance category at this year's 30 Under 30 Awards.
This year, finalists for the 30 Under 30 Awards will be revealed category-by-category over the course of the next four weeks.
This new approach is to showcase the outstanding achievements of our finalists in each hotly contested category. Finalists will have a dedicated profile page to display their valuable contribution in strengthening Australia's legal profession.
Kicking off with the banking and finance category, these finalists displayed incredible resilience to overcome challenges they have faced as lawyers operating in this space.
With a focus on innovation, initiative and leadership, these finalists were particularly commended on their ability to lead innovative projects and cultivate an active role in mentoring others and shaping the future of the industry with community and volunteer projects.
Click here to see this year's finalists for the 30 Under 30 Banking and Finance award.
The 30 Under 30 Awards recognises the depth of talent exuded by Australian lawyers under the age of 30.
Winning an award at this event offers a foundation for career progression, providing industry-wide recognition for professional competency while highlighting a passion for the law and dedication for personal advancement.
"With so much competition around them, those lawyers under 30 are determined and laser-focused on being the best of the best," said Lawyers Weekly editor Emma Ryan.
"We're delighted to host this annual event with Taylor Root again, and look forward to celebrating the achievements of some of Australia's top legal talent."
To learn more about the awards, click here.