30u30 dispute resolution and litigation finalists revealed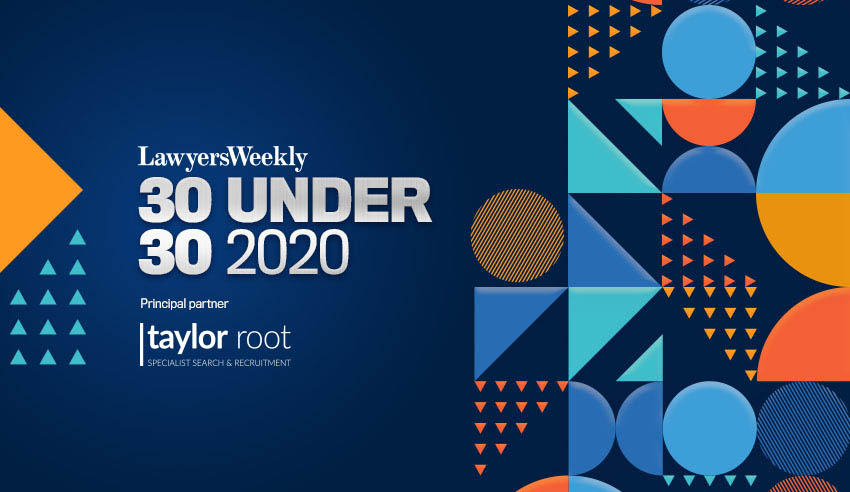 Lawyers Weekly, in partnership with Taylor Root, is pleased to announce the finalists for the dispute resolution and litigation category at this year's 30 Under 30 Awards.
These finalists have displayed incredible achievements, despite having to overcome major challenges within the dispute resolution and litigation practice area.
They have used these challenges to innovate and cement themselves as leaders within their firms, quickly rising through the ranks to more senior roles.
Finalists in this category were commended on their focus and dedication to their projects. A commitment to volunteering and leadership programs within and outside of the legal profession was also highly displayed.
Click here to see this year's finalists for the 30 Under 30 Dispute Resolution and Litigation award.
This year, finalists for the 30 Under 30 Awards will be revealed category-by-category over the course of the next four weeks.
This new approach saw the finalists revealed for the banking and finance category on Monday, 20 April, followed by the construction and infrastructure category on Tuesday, 21 April and the mergers and acquisitions category on Wednesday, 22 April.
Lawyers Weekly is committed to showcasing the outstanding achievements of our finalists in each hotly contested category. Finalists will have a dedicated profile page to display their valuable contribution in strengthening Australia's legal profession.
To learn more about the awards, click here.