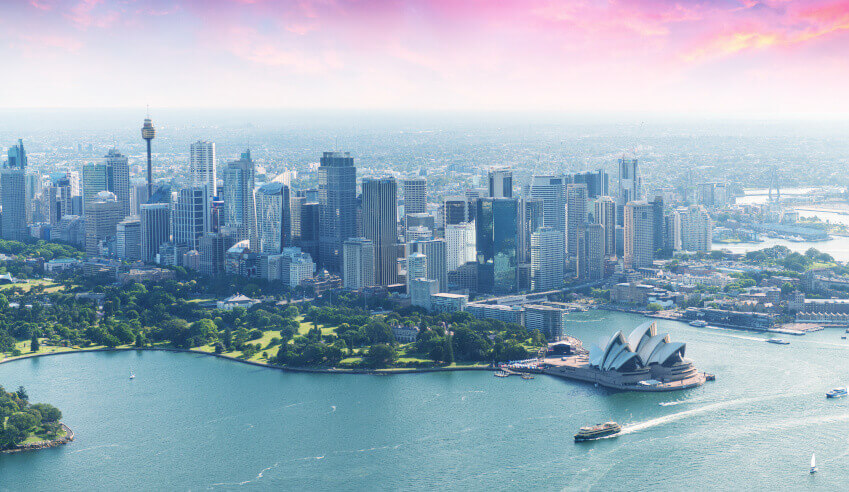 The collective wellness of Australian lawyers is trending in the right direction during COVID-19, albeit underperforming other professional services industries.
To understand how the measures are being digested across the Australian marketplace, Lawyers Weekly's sister brand My Business commissioned Momentum Intelligence to create an ongoing survey of a cross-section of Australian business owners and employees – including those operating in the business of law.
The COVID-19 Business Confidence Survey encouraged participants across a range of Momentum Media's professional services brands (accounting, aviation, defence, financial services, law, mortgage and finance broking, and real estate) to take part in an online questionnaire between 2 April and 22 April.
A total of 6,740 responses were received, and the results were evenly weighted across each industry.
As reported earlier this week by Lawyers Weekly, the survey found that 72 per cent of lawyers are satisfied with the government's handling of the pandemic thus far. Moreover, two in five lawyers have a reduced workload in the wake of COVID-19, and 55 per cent of business owners/managers in law have seen a decrease in revenue since the outbreak of the pandemic.
State of mental health during pandemic
Respondents identifying as legal professionals were 1,175 persons, comprised of business owners, directors, senior managers, principals, C-suite execs, employees, retirees and unemployed.
When asked how they would rate the state of their mental health in the wake of the global coronavirus pandemic, almost two-thirds of lawyers (65 per cent) rated their mental health as "positive".
Just under one-quarter (23 per cent) rated their mental health as "negative", and 12 per cent deemed it "neutral".
The results are promising for lawyers and legal employers at this juncture, when considered in the context of consistent high rates of psychological distress, anxiety and depression among legal professionals.
That said, perceived rates of wellness among lawyers were slightly worse than other professions surveyed for the research: across all industries, 72 per cent of employers rated their mental health as "positive", while 71 per cent of employees said the same.
In percentage terms, fewer lawyers rated their mental health mid-pandemic as "positive" than all other industries surveyed, including: accounting (69 per cent), real estate (70 per cent), financial services (71 per cent), mortgage and finance broking (73 per cent), aviation (74 per cent) and defence (76 per cent).
'It's important to continue to focus on self-care'
Reflecting on the findings, the Minds Count Foundation told Lawyers Weekly that these are "obviously difficult and unpredictable times" for lawyers, particularly in terms of management of one's wellness.
"As lawyers, a lot of our clients and the businesses we support are experiencing unprecedented stresses and strains, and that pressure inevitably gets reflected onto individual lawyers as they assist people to navigate unfamiliar territory," a foundation spokesperson said.
"In many cases the normal pressures of legal practice have been exacerbated by additional concerns about health, the safety of loved ones, job security and the economy. From an individual perspective, it's important to continue to focus on self-care.
"It's great to be able to help other people and assist them to solve their problems, but we know that this situation is not going to resolve quickly, and you have to remember to consciously invest in your personal sustainability.
"At an organisational level, leaders need to be particularly conscious of ensuring that they are investing in keeping their teams connected, and making sure they have the right resources for the challenges they're facing."
More about the survey
The dynamic COVID-19 Business Confidence Survey serves as a barometer of how businesses, and working Australians, are adapting to the changed working and social environment throughout the COVID-19 pandemic.
This will enable us to map attitudes, confidence and business activities as they evolve by market sectors revealing which industries and professions are adapting most effectively to the "new normal".