Gadens hires senior counsel from ANZ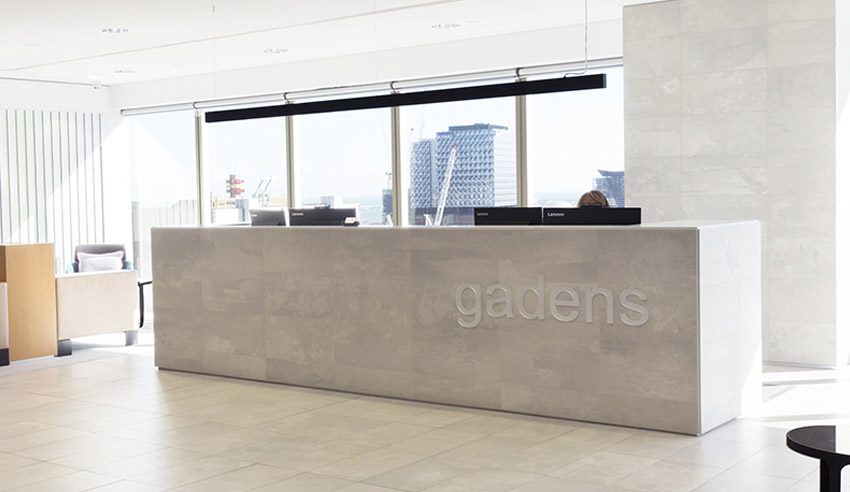 National firm Gadens has hired a new corporate advisory partner, who joins from ANZ where he was a senior M&A counsel.
Vaughan Petherbridge, a senior corporate lawyer with over 20 years of experience at top-tier law firms and in-house in Australia and New York, has joined Gadens as a partner in the firm's corporate advisory team.
Mr Petherbridge joined from ANZ, where he served as a senior M&A counsel, and brings speciality in corporate and commercial law, with an emphasis on mergers and acquisitions (including distressed M&A), early-stage investing, joint ventures, complex business separations, and general corporate advisory work.
Gadens CEO Mark Pistilli said: "Vaughan's experience has seen him working on both domestic and international transactions. His expertise, especially in early-stage investing and complex business separations, will be of significant interest to our clients."  
"Gadens corporate team has been one of the fastest-growing corporate advisory teams over the last five years, and we are delighted to appoint someone of Vaughan's calibre as a partner. He will make an excellent addition to our team," he said.
Speaking about his appointment, Mr Petherbridge said that Gadens is a "fantastic" firm and there were a number of factors that attracted him to it.
"These include the friendly and collegiate culture of the firm and its excellent and longstanding brand. Gadens' national reach and scale provide an excellent springboard for my practice," he said.