Clive Palmer launches High Court challenge to Queensland COVID-19 border closure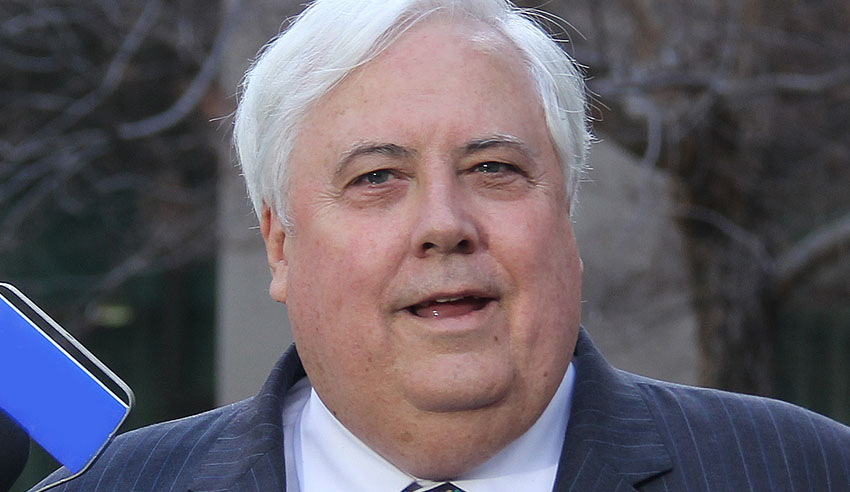 Mining magnate, Clive Palmer, has instructed his lawyers to commence a High Court challenge against the Queensland government's ongoing border closure.
On Thursday, 28 May, the court heard that a similar case launched by Mr Palmer, challenging Western Australia's border closure, would likely take at least six weeks to proceed to a hearing in mid-July.
Peter Dunning QC, representing Palmer, told the court it was hoped the cases could merge together.
Mr Palmer announced the addition of Queensland to his High Court challenge ahead of a directions hearing on Thursday afternoon, saying the border closures were unconstitutional and discriminatory.
He hopes documents and submissions will be filed by 26 June so the matter can be heard soon.
Both states have said publicly that border closures are based on health advice, and that they will likely keep the measures in place for several months.
High Court Chief Justice Susan Kiefel AC advised Mr Palmer's lawyers to consider the mining multimillionaire's standing to bring a case against his home state, given his own movement is not restricted by the border closure.
Earlier Lawyers Weekly understands Joshua Thompson, Western Australia's Solicitor-General, told the court the state may seek to present to the court "opinion evidence" to establish the reasonableness of the state's border closure and its effect in preventing the spread of the COVID-19 virus.
Mr Palmer says he is confident the High Court will agree Western Australia's border closure is an "act of stupidity" while the state government says it is also confident of defending the challenge.
He says Queensland Premier Annastacia Palaszczuk is "locking away the fruits of Queensland such as the Great Barrier Reef and other treasures from interstate visitors".
Both states are adamant they will keep their borders closed for many months.
This comes after Lawyers Weekly reported that Pauline Hanson issued a warning to Premier Palaszczuk to open the borders or face legal action in the High Court.
Mr Palmer launched the proceedings after being denied entry to Western Australia this month.
Before the court hearing on Thursday, Mr Palmer released a statement calling the border closure in Queensland "an injustice".
"I am duty-bound to show solidarity towards and do whatever is in my power to help those who are now unemployed and have businesses that have been adversely affected," he said of the imminent Queensland challenge.
"Opening the borders in Queensland will provide the boost needed to return jobs and prosperity to this state.
"[The Premier] Annastacia Palaszczuk is discriminating against her own people by locking away the fruits of Queensland such as the Great Barrier Reef and other treasures from interstate visitors."
Ms Palaszczuk has reiterated that the border closure could remain in place until September and that it was based on the advice of the state's chief health officer.