National firm elevates staff in 'biggest' promotion round ever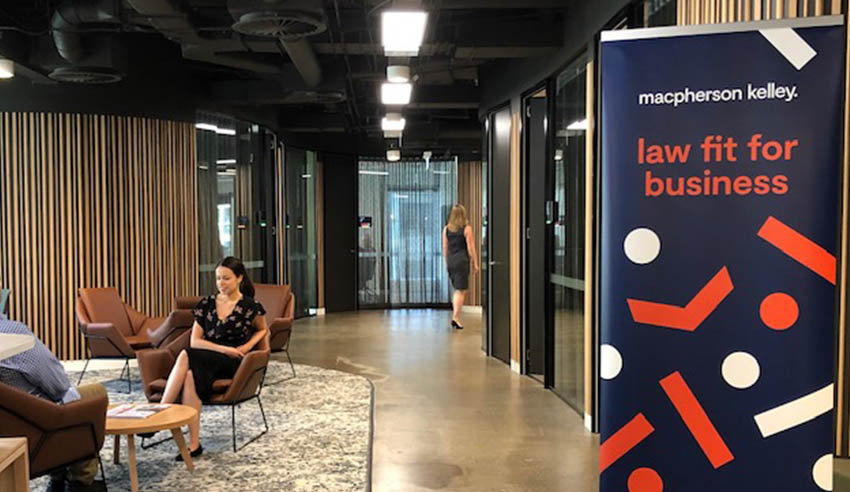 A national firm has confirmed its senior promotions for 2020, with a number of lawyers elevated to senior roles, including partners, special counsel and associate positions.
Macpherson Kelley has unveiled its "biggest promotion round ever", with 15 lawyers promoted for 2020, including two principals.
Chief executive Steve Parker said the promotions reflected the depth of talent at Macpherson Kelley and the commitment of the firm's lawyers to delivering outstanding outcomes for clients.
"It's a pleasure to be able to recognise the outstanding work being done by our lawyers, especially during these unusual times as we deal with the COVID-19 pandemic," he said.
The two newly elevated principals include Louisa Dicker (litigation and dispute resolution) who will be based in Victoria and John-Anthony Hodgens (employment, safety and migration) who will be based in the firm's Queensland office.
Along with two new principals, Macpherson Kelley has promoted two lawyers to special counsel, four to senior associate and seven to associate.
Both James McLaughlin and Scott Fitzgibbon have been promoted to special counsel in Macpherson Kelley's commercial practice in Victoria.
The newly elevated senior associates are Barney Adams (employment, safety and migration) and Hannah Fraenkel (commercial) both based in Victoria.
Furthermore, Talia Smith and James Macdonald will be based in NSW in Macpherson Kelley's litigation and dispute resolution practice. 
Newly appointed associates include three in Macpherson Kelley's employment, safety and migration practice in Victoria including Annabelle Uebergang, Cinzia Pietrolungo and Stella Gehrckens. 
Alex Doddridge is promoted to associate in the firm's litigation and dispute resolution practice in Victoria with two new associates in the Queensland office including Nicola Skeggs (employment, safety and migration) and Candice Etherton (commercial) along with Christine Huynh (private clients) in NSW.