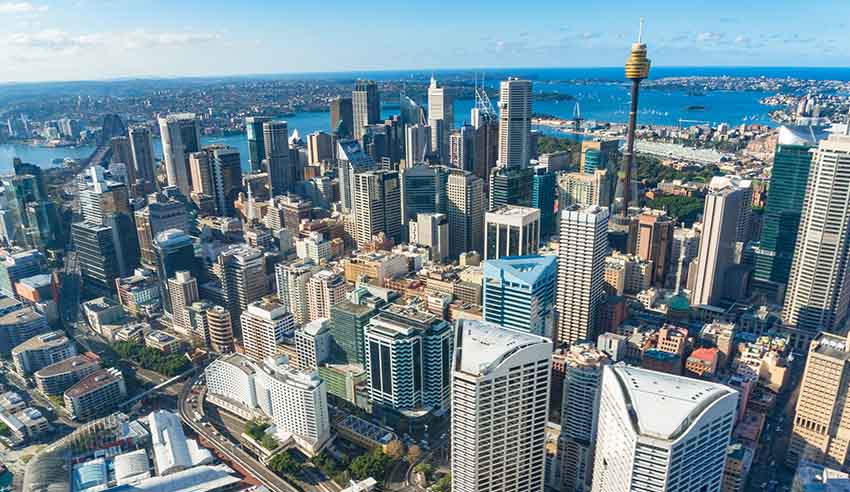 The "new normal" is taking shape, with an overwhelming majority of businesses implementing or actively considering adaptations to their workplace arrangements.
The Governance Institute of Australia recently undertook a "pulse check survey" of 265 governance and risk management executives across the country, which found that almost half (47 per cent) of workplaces have been reorganised in order to meet social distancing requirements, with a further 37 per cent currently considering or working on implementing an office overhaul. 
Moreover, shared desks or office equipment have been banned by more than half of respondents.
Over half of the employers surveyed have implemented flexible working conditions to enable people to work from home if they wish to continue doing so and 41 per cent have introduced a staggered return to the office. A further 52 per cent are currently considering or working on implementing their staggered returns. 
Governance Institute CEO Megan Motto said the pandemic served to speed up the move to flexible work — and it is essential not to unwind the new level of flexibility with the return to the office. 
"There is a high level of excitement and positivity emerging about the return to the business office, but in that excitement, we need to hold on to the massive steps that have been undertaken in terms of boosting workplace flexibility," she said. 
"It is important to manage according to outcomes – not according to the hours that someone is sitting at their desk in the CBD. It is important that we refresh our way of thinking about the working world – on a permanent basis." 
The survey also found that 44 per cent of respondents expect that COVID-19 will impact their income, with 31 per cent already having already seen a drop in their hours or income – and 9 per cent have either lost their job or had their business close. But, while there is great concern for the broader economy, less are as worried for their own profession. 
While 86 per cent of members said COVID-19 is a high or very high threat to the Australian economy, only 40 per cent believe it poses the same threat to their profession. 
Ms Motto said the survey shows there is still a great deal of uncertainty, mixed with some important glimpses of positivity for the future. 
"We are currently in unchartered territory and governance and risk managers have a huge role to play in navigating this," she said.