Colin Biggers & Paisley makes 9 senior promotions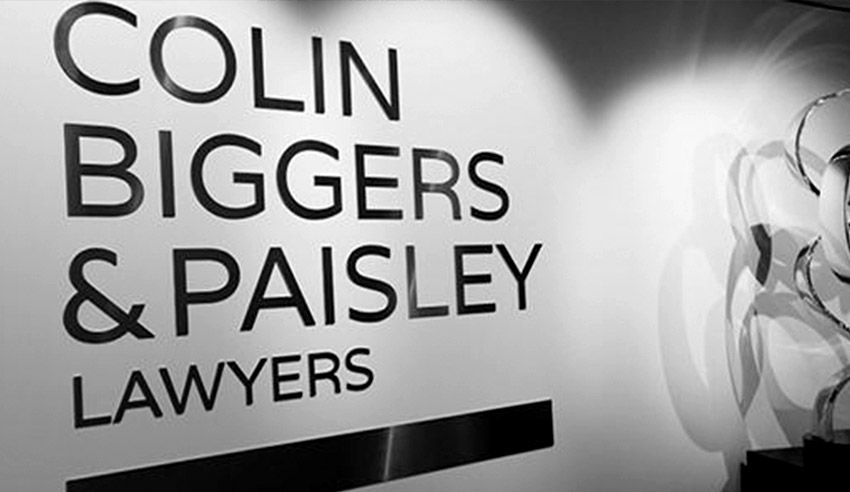 Colin Biggers & Paisley is pleased to announce their latest round of promotions, with nine lawyers appointed to senior positions.
Managing partner Nick Crennan said he is delighted to announce the latest senior promotions.
"We have some extraordinarily talented people in our practice," Mr Crennan said.
"It gives the partnership and [me] great joy to see our people develop and become the future stars in our practice, this is how we create growth and [futureproof] our practice for years to come."
Effective at the start of the new financial year, Adrian Konstantinidis and Vanessa Gulesserian have been promoted to special counsel.
Mr Konstantinidis joined the practice as a paralegal back in 2008. Part of the disputes and investigations practice, he is an experienced practitioner acting on complex litigated matters and providing strategic advice to clients.
Mr Konstantinidis has acted for a number of major Australian corporations particularly in defence of securities, employment, financial services and product liability-related class actions. He also has extensive experience acting on disputes arising from investment management, corporate collapses and professional services.
Ms Gulesserian joined the practice in February 2012 as a paralegal and is part of the insurance practice in Sydney. She has experience working in insurance litigation with a focus on the defence of a wide range of general liability and professional indemnity claims.
Meanwhile, Andrew Girgis, Leanne Dearlove, Valentina Garcia, Isabella Johnston, Zoe Elliott, Aaron Potter and Simone Rizzuto have been promoted to senior associate.
Mr Girgis joined the practice in May 2014 as a graduate. Since 2017 he has been a solicitor in the construction and engineering group. His main areas of practice include acting on large scale domestic and cross-border construction, engineering and infrastructure disputes as well as class actions.
Ms Dearlove joined the practice in November 2018. She practices in a range of employment matters assisting employers with claims brought against them including unfair dismissals, adverse action and discrimination complaints. 
Ms Garcia also joined the Colin Biggers & Paisley in 2018. She works in the banking and finance team and specialises in corporate, acquisition and construction financing.
Meanwhile, Ms Johnston joined back in 2015 and is part of the disputes and investigations team. 
She has acted on behalf of both plaintiff and defendant clients in a range of commercial and construction litigation matters, including construction and engineering companies, international corporations, large national businesses, small businesses, associations, not-for-profit groups, and high-net-worth individuals.
Ms Elliott joined the CBP in July 2018 and works in the insurance practice and the disputes and investigations team. 
She has particular experience in governance and corporate risk management, including defamation advice and litigation, as well as advising corporate and government clients on reputational issues, including managing threats of litigation, prepublication advice and advising on Independent Commission against Corruption enquiries.
Mr Potter joined Colin Biggers & Paisley as a graduate in 2015 and works predominantly in professional indemnity litigation with a focus on claims against solicitors.
Over the past five years, Mr Potter has acted for a wide range of professionals including lawyers, accountants, real estate agents and financial advisers.
Ms Rizzuto who joined in 2019 rounds up CBP's newly promoted senior associates.
She is an experienced litigator who acts for insurers, and a wide variety of private and public professionals, and individuals in general liability and professional indemnity claims. Her experience includes acting in public liability matters, including accidents involving drivers and pedestrians, as well as medical negligence claims.
This announcement follows the appointments of special counsel Katherine Jones, and senior associates Mark Evans and Adriana Reina to its Sydney office.