McCullough Robertson appoints 3 new partners in annual promotions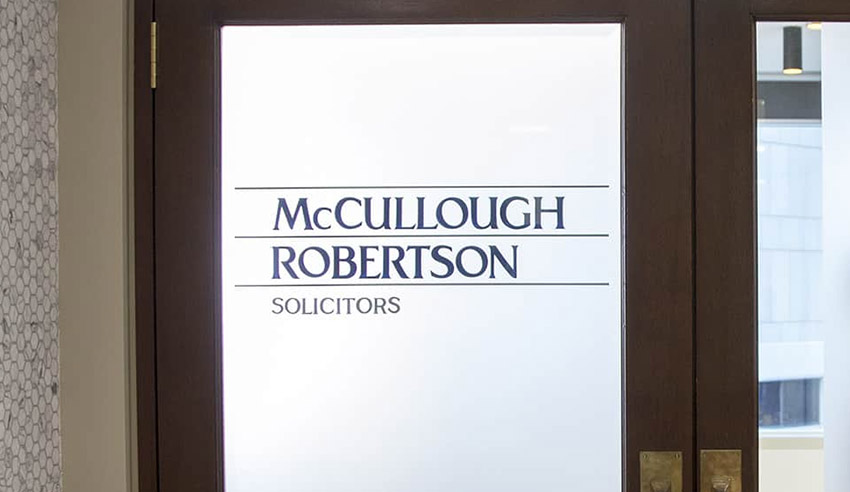 Independent law firm McCullough Robertson has announced the appointment of three new partners in its latest round of promotions.
McCullough Robertson said that the partner promotions is particularly significant for the firm as it highlights McCullough Robertson's commitment to developing future leaders.
All three newly elevated partners had participated in the firm's senior leaders program that is specifically designed to help develop and strengthen participants' leadership and business skills as well as provide a platform for each individual to reflect and learn from one another.
The three new partners are Lydia Daly (employment relations and safety, Brisbane), Sarah Hausler (planning and environment, Brisbane) and Chris Nielsen (litigation and dispute resolution, Sydney).
Ms Daly's practice is focused on employment and industrial relations matters. Prior to joining McCullough Robertson in 2016, she held senior roles in private practice and government departments, resulting in a unique skill set. 
Ms Daly is particularly interested in disciplinary matters, managing complex employee claims and enterprise bargaining. She is located in the Brisbane office.
Based in McCullough Robertson's Brisbane office, Ms Hausler joined the firm in 2011, and is part of the planning and environment team. With a particular focus on advisory work, planning, and environment litigation, her background in environment science and urban and regional planning enables Ms Hausler to fully understand clients' issues.
Mr Nielsen, based in McCullough Robertson Sydney, is an experienced commercial litigator who acts for clients in a diverse range of disputes and litigation in all forums and jurisdictions. 
With a specialisation in construction and infrastructure disputes, he has a broad range of experience both in private practice and in-house on secondment.
"I am delighted to welcome Lydia, Sarah and Chris to the partnership. Our annual promotions are of great significance to our firm and our people, and it is wonderful to see such a strong pipeline of talent," Reece Walker, McCullough Robertson chair of partners said.
"With new partners come new, diverse ideas, and I look forward to working closely with Lydia, Sarah and Chris as we continue to provide valued support and advice to our clients and continue to evolve the firm.
"Their fresh perspectives, along with our long and proud history, will undoubtedly contribute to the future success and ongoing development of the firm."
The appointments of Ms Daly, Ms Hausler and Mr Nielsen follow the recent lateral hires of Amber Sharp (employment relations and safety – Sydney) and David O'Farrell (litigation and dispute Resolution – Brisbane).
In addition to the partner promotions, the firm has also made one new special counsel promotion along with four new senior associate elevations.
Jeremy Perier (intellectual property and competition – Sydney) has been promoted to special counsel and the new senior associates include Jessica Bland – litigation and dispute resolution (Brisbane); Kathryn Morgan – corporate & tax (Brisbane); Alison Walshe –IP and competition (Sydney), and Stephen Webb – real estate group (Brisbane).