Distressed NSW lawyers to get new mental health support service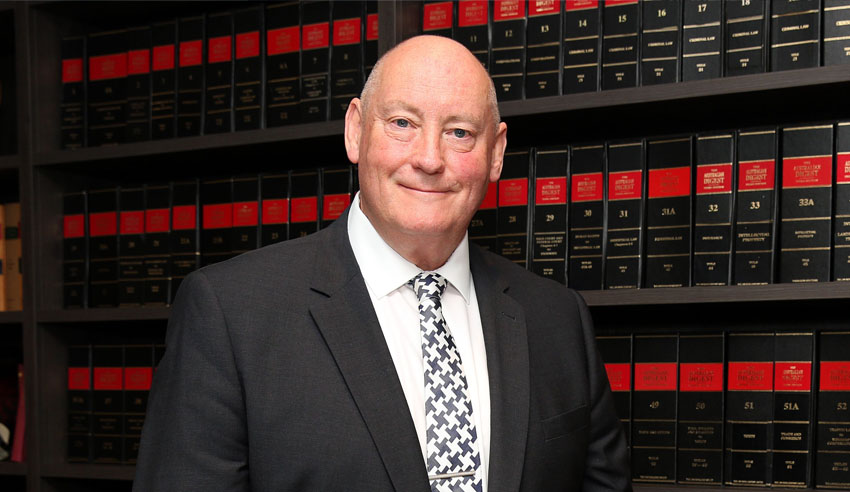 Up to 35,000 NSW solicitors will be offered a new mental health service in response to the demands of the profession that have been intensified by the summer bushfires, economic uncertainty and COVID-19.
NSW solicitors will have access to up to three sessions with a qualified psychologist each year at no cost to them, as part of a new suite of tailored mental health and wellbeing support services launched this week by the Law Society of NSW.
NSW solicitors in acute crisis or distress will also be able to access psychological support via the new SOS hotline – 1800 592 296 – which will be operational around the clock, 365 days a year.
President of the Law Society of NSW, Richard Harvey, said the launch of the new SOS comes at a time when many in the legal profession are dealing with the economic and social impacts of the COVID-19 pandemic.
"As we well know, the legal profession is far from immune from having its own susceptibility to mental health distress," Mr Harvey said. 
"It's possible that some members of the legal profession will be at heightened risk due to the unpredictability about the scale, duration and impact of COVID-19, along with other factors such as the challenges of working remotely, lack of regular exercise and restricted social engagement. 
Law Society said that the new SOS will have up to three one-on-one psychological sessions each year, at no cost to NSW solicitors and immediate telephone counselling with a psychologist for NSW solicitors in acute crisis or distress.
Furthermore, it will be delivered by Medicare-registered psychologists so solicitors who are eligible for Medicare-subsided sessions may be able to continue treatment with their psychologist beyond the SOS.
Mental health issues around lawyers have been an important topic as reports continually show a high prevalence of mental health problems.
Numerous surveys on mental health from across the world have reported a common finding – that depression and other psychological issues are comparatively high among the legal profession. Lawyers consistently rate in the top two occupations with the highest prevalence of mental health problems.
A survey of 200 legal professionals across Australia and New Zealand by Sydney University's Brain & Mind Institute revealed a high percentage of employees at small and medium-sized law firms had experienced depression and stress in the workplace.
Lawyers Weekly also recently exclusively explored the vicarious emotional and mental scars that come from a career in law. 
Mr Harvey believes that they have made enormous strides in removing the stigma around mental health in recent years and this new service is another way we can support solicitors to seek help when they need it.
"While many large law firms and organisations provide support through their [employee assistance programs], there are solicitors in smaller practices, especially in regional areas, who don't have access to this support," he said.
"The Law Society is committed to providing best practice and relevant mental health and support services to all NSW solicitors," Mr Harvey said. 
The Law Society of NSW has also engaged third-party provider PeopleSense by Altius to provide the confidential psychological service to NSW solicitors.
Solicitors can visit the NSW Law Society website to find out more about the full range of mental health and wellbeing support services. 
Mr Harvey urged any solicitors who require support, are struggling to carry out day-to-day activities or have had difficulties coping for two or more weeks, to seek professional support. 
The Law Society is making this easier with the new Solicitor Outreach Service which can be accessed on 1800 592 296.